The 72nd Primetime Emmy Awards and Creative Arts Emmy Awards are being handed out in six separate ceremonies this year, beginning on Sept. 14 and continuing until the main primetime broadcast on Sept. 20.
With the five Creative Arts Emmys ceremonies concluded, HBO and Netflix are tied going into the 72nd Primetime Emmys broadcast. The two Emmy giants have 19 wins each and are far ahead of the rest of the pack, with Disney+ and NBC tied for third with eight wins each.
HBO's "Watchmen," which was the year's most nominated show, is tied with the Disney+ series "The Mandalorian" with seven wins. The most nominated series in Emmy history, "Saturday Night Live," has won six.
Other shows with multiple wins include "RuPaul's Drag Race," with five and "The Marvelous Mrs. Maisel" with four. In its final season, "Schitt's Creek" has won its first two Emmys.
The first four Creative Arts ceremonies were live-streamed on emmys.com, while the final ceremony aired live on FXX. The main primetime show will be broadcast on ABC.
---
Also Read: 2020 Creative Arts Emmys Winners List, Night 1: Reality and Non-Fiction
---
Here are the winners by program and network from all five Creative Arts ceremonies.
PROGRAMS
7 wins
"The Mandalorian"
"Watchmen"
6 wins
"Saturday Night Live"
5 wins
"RuPaul's Drag Race"
4 wins
"The Marvelous Mrs. Maisel"

3 wins
"Apollo 11"
"Cheer"
"Dave Chappelle: Sticks & Stones"
"Genndy Tartakovsky's Primal"
"Last Week Tonight With John Oliver"
"Succession"
2 wins
"The Cave"
"The Crown"
"Euphoria"
"#FreeRayshawn"
"Hollywood"
"Live in Front of a Studio Audience: Norman Lear's 'All in the Family' and 'Good Times'"
"The Oscars"
"Schitt's Creek"
1 win
"American Factory"
"The Apollo"
"Archer"
"Bad Education"
"Better Call Saul Employee Training: Legal Ethics With Kim Wexler"
"Big Mouth"
"Big Mouth Guide to Life"
"black-ish"
"Carpool Karaoke: The Series"
"Cosmos: Possible Worlds"
"Create Together"
"Forky Asks a Question: What Is Love?"
"The Godfather of Harlem"
"The Handmaid's Tale"
"Insecure"
"Inside Bill's Brain: Decoding Bill Gates"
"Jim Henson's The Dark Crystal: Age of Resistance"
"The Kennedy Center Honors"
"The Last Dance"
"The Line"
"The Masked Singer"
"The Messy Truth VR Experience"
"Mr. Robot"
"National Geographic Presents Cosmos: Creating Possible Worlds"
"Don't F**k With Cats: Hunting an Internet Killer"
"Leah Remini: Scientology and the Aftermath"
"Life Below Zero"
"One Day at a Time"
"Queer Eye"
"The Ranch"
"Rick and Morty"
"Seven Worlds, One Planet"
"Shameless"
"So You Think You Can Dance"
"Star Trek: Picard"
"Stranger Things"
"Super Bowl LIV Halftime Show Starring Jennifer Lopez and Shakira"
"This Is Us"
"Vikings"
"We Are the Dream: The Kids of the Oakland MLK Oratorical Fest"
"Why We Hate"
"Zoey's Extraordinary Playlist"
---
Also Read: Nicole Byer to Host Five-Night Creative Arts Emmys Ceremony
---
NETWORKS/PLATFORMS
19 wins
HBO
Netflix
8 wins
Disney+
NBC
5 wins
ABC
National Geographic
VH1
4 wins
Adult Swim
Prime Video
3 wins
CNN
Fox
PopTV
2 wins
CBS
Quibi
1 win
A&E
AMC
Apple TV
BBC America
Discovery Channel
Epix
ESPN
FX Networks
History
Hulu
MagicLabsMedia.com
Oculus
Showtime
USA Network
YouTube
2020 Emmy Nominee Portraits, From Issa Rae to Jeremy Strong (Exclusive Photos)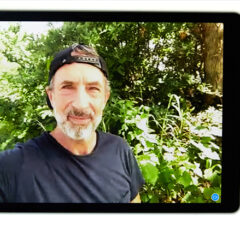 (Tap photo and swipe to view gallery)
Source: TheWrapTheWrap