Opposition Leader Anthony Albanese says social housing should be included in the Federal Government's home building and renovation package.
Mr Albanese said the exclusion of social housing would be damaging for builders, tradies and those in need of affordable housing options.
"I grew up in social housing not far from here," he said.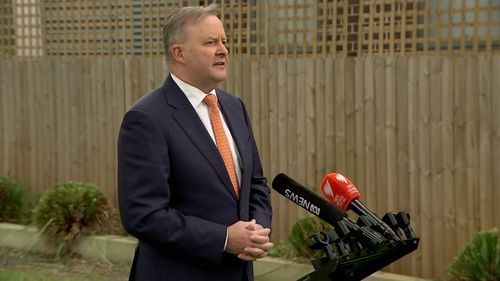 "It provided security and a roof over the head of myself and my mum.
"It makes a difference to people. During this crisis we've put homeless people up in hotels because there's simply nowhere else for them to go."
The $688 million HomeBuilder package is available to owner-occupiers who sign a contract to start building or substantially renovating their property after June 4.
It's open to people earning less than $125,000 a year, or $200,000 per couple, and for new homes valued up to $750,000 including land, or renovations worth between $150,000 and $750,000 that will result in the property being worth under $1.5 million.
Mr Albanese said he is concerned that many people may not be in a position to spend $150,000 or more on home renovations given the levels of unemployment due to the pandemic.
"There's nothing wrong with supporting private housing – that's a good thing – but this package today will require $150,000 of expenditure at a time of economic uncertainty," he said.
"Not many people have $150,000 ready to go, ready to sign a contract, when their jobs and the economic uncertainty that is out there will provide a hindrance to that investment."
Source: 9News