5.9k Share this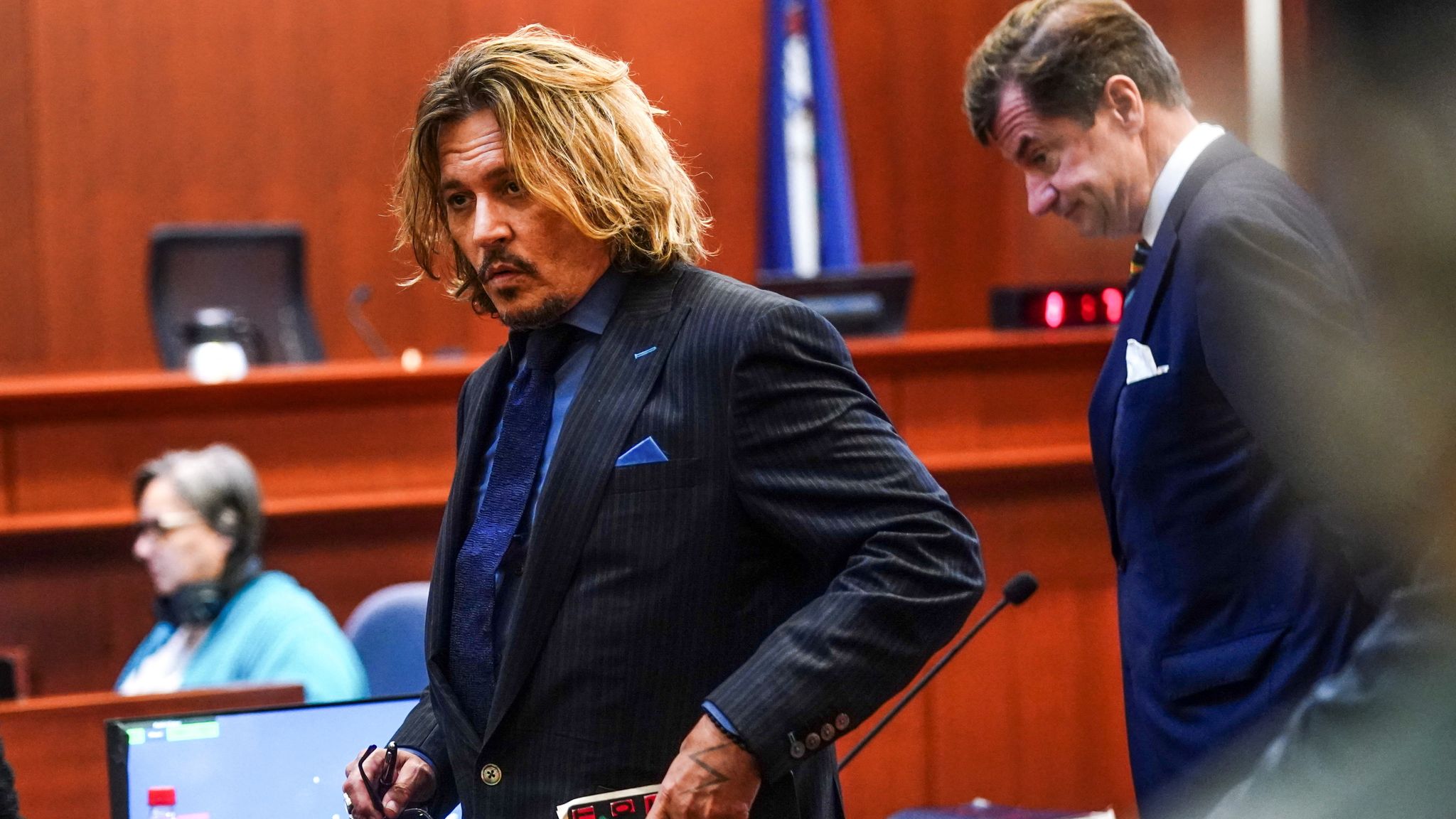 Johnny Depp testified Wednesday that the fallout from Amber Heard's 2018 op-ed branding him an abuser was swift.
The actor is suing his ex-wife over the piece that doesn't name him directly but identifies herself as a "public figure representing domestic abuse."
"I don't think it took Disney very long, maybe a couple of days, to announce that I had been removed from the 'Pirates of the Caribbean' films franchise," he said. "I lost nothing less than everything."
But, he said, the real damage began when she made the initial accusations.
"I will live with that for the rest of my life because of the allegations," he told the jury. It was such a big, high profile case that I lost then no matter the outcome of this trial."
Johnny Depp testified Wednesday that he agreed to payout a $7 million divorce settlement to Amber Heard in January 2017.
He said his lawyers hashed out the agreement more than seven months after Heard publicly filed for divorce and for a temporary restraining order against the actor on his daughter's birthday.
amber heard denied johnny depp his meds as he was going into withdrawal during his detox. he was begging and crying for her to give it to him but she wouldn't. "that was about the lowest point in my life i've ever felt as a human being" #justiceforjohnnydepp pic.twitter.com/EWVxfyVuvN

— b ✧⡱ (@j0hnnycdpp) April 20, 2022
Heard later announced that she would donate the entire payout to two charities, so Depp sent subsequent payments he owed her directly to the named not for profits.
"Ms. Heard was very, very angry that I had made those first payments, and she went into kind of a tirade about how I should be charged double the $7 million, I should be charged $14 million," he said.
Johnny Depp's Sister Is the First to Testify
The actor's sister — and personal manager — Christi Dembrowski was the first person to take the stand to refute Heard's claims that Depp was abusive. According to Dembrowski, she witnessed Depp being physically abused and hurt by their mother, and claimed that Depp swore to never perpetrate that sort of violence. She also claimed that she'd not seen a reason to believe that Depp struggled with drugs or alcohol abuse.
However, on cross-examination, Dembrowski struggled to reconcile her defense of Depp's mental health with text messages she sent in which she expressed concern over his use of pain pills. One text, sent to Heard, read, "I love him so much but he needs help." Dembrowski claimed that was specifically in connection to his dependence on pain medication.
Dembrowski also claimed that Heard once called Depp, while married, "an old, fat man," Dembrowski claims that Heard got mad when Depp was offered advertising work for Dior, and allegedly told the actor, "They're about class and style and you don't have style."
Source: This post first appeared on
5.9k Share this