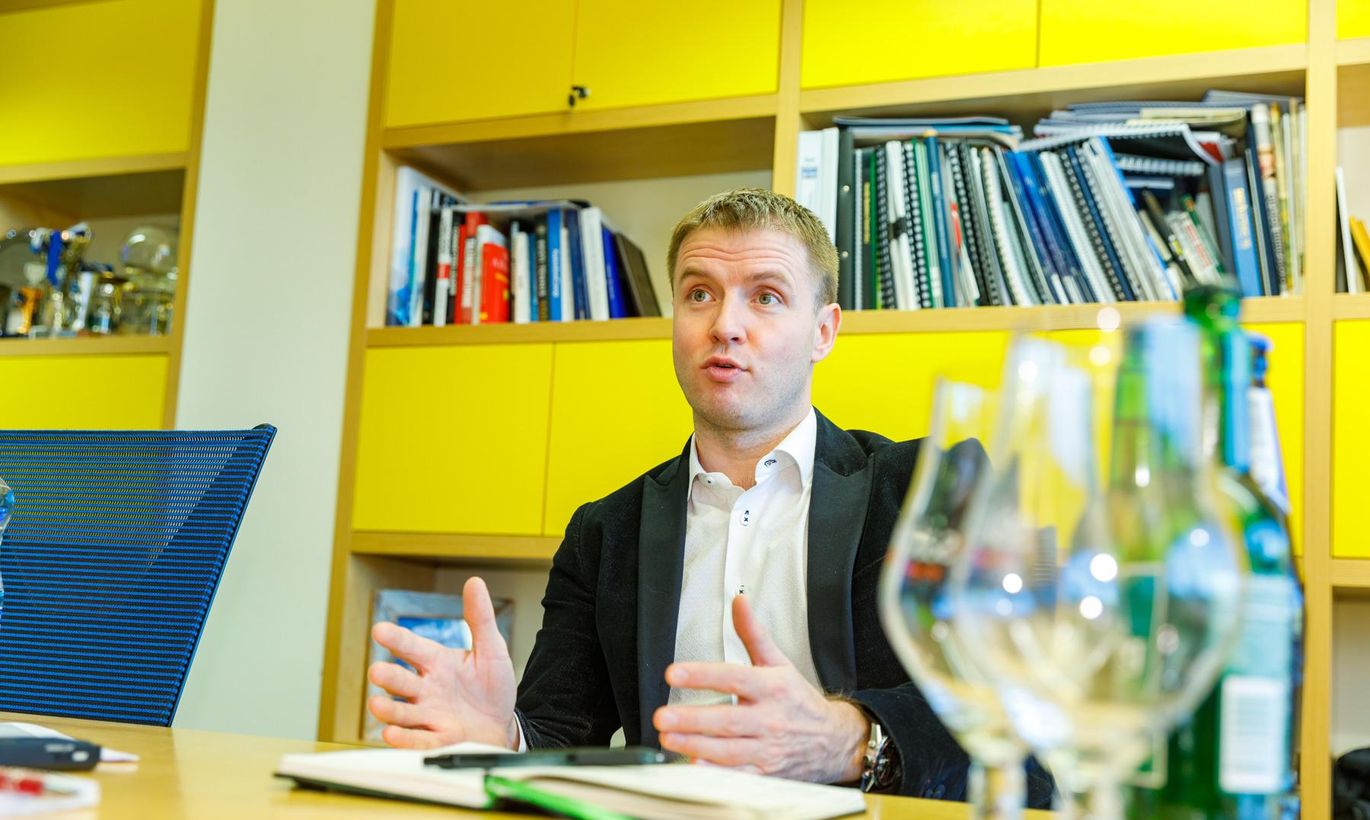 To buy a case of beer, there needs to be an occasion. However, parties and gatherings are just not happening right now, say major Estonian breweries that are expecting turnovers to fall by a third.
The hammer stroke has fallen the hardest in the hotel, restaurant and catering sector. "Demand has practically disappeared. People are buying alcohol to go from restaurants, but it's a pittance," said CEO of Saku Õlletehas AS Jaan Härms. Business from the northern border has similarly all but disappeared because there are no tourists. The southern border between Latvia and Estonia is guarded again and several alcohol shops there have temporarily closed.
Export of beer and other beverages is one thing helping breweries stay afloat. Saku recently shipped a container to China and another one to Rwanda. "It helps, but things are looking down, nevertheless. Everything is moving at a snail's pace. Deliveries have either been postponed or canceled and payments are overdue," Härms described, adding that he hopes the situation will improve.
Breweries' second most important source of income comes from local grocery and alcohol shops. But the question here is whether people want to buy beer in a situation where they have to spend most of their time home alone or with their families and parties and major gatherings are banned. Answers are twofold.
"There was a moment in March, after rumors that the sale of alcohol might be banned altogether started doing the rounds, were sales shot up," the head of Saku said. Sales to shops have remained consistent with last year's volumes, while Härms forecasts a 10 percent drop in April. He does not believe alcohol that was previously bought in bars would now be consumed at home.
Retail holding fast
"Even just thinking about myself, I have only seen my family for the past two weeks. Even if there is good weather or I decide to go to the sauna, I limit myself to one beer. There just isn't any occasion to go for a second or third bottle," Härms said, suggesting people tend to drink less when alone. The other reason is that reduced income or people losing their jobs means they have less money to spend on alcohol. Drinking also fell considerably during the previous economic crisis.
CEO of Estonia's leading brewery A. Le Coq Tarmo Noop said the situation is much the same for the Tartu-based producer. The hotel, restaurant and catering sector and border trade disappearing have taken a 25 percent bite out of turnover, while export and sales to local traders are holding. "Unlike a lot of other sectors, I dare say we will make it out of this crisis without asking for state support, while we will also have to cut costs," Noop said.
The brewer said that A. Le Coq is keeping its eggs in more than one basket, producing beer, water, juice and soft drinks for export, the local market, wholesalers, border shops and other companies in the sector. "It will save us from the worst," Noop said.
As concerns drinking in isolation, Noop does not quite agree with Härms. "While people consume less, drinking will not disappear. People still need more than bread and water," Noop said, adding that we need change sitting at home. "Summer is drawing near and the weather is getting better, meaning that barbecues and sauna parties at home will still take place… People should make efforts to keep up their spirits, at least among family," he said.
Neither major brewery has been forced to lay off workers or cut salaries so far. Härms said Saku Õlletehas is taking it one week at a time, making decisions as they go along. Many employees are currently on vacation. Noop said that A. Le Coq will try to avoid layoffs. People who have less work to do are asked to go on vacation. Head of A. Le Coq said that while there might be no work today, companies might desperately need hands tomorrow.
Small breweries paralyzed
While major producers are staying afloat courtesy of a wide range of different products, things are much more difficult for small breweries. Owner and CEO of Põhjala Brewery Enn Parel said that both retail and wholesale volumes are down 80-90 percent. The Põhjala Beer Restaurant that was opened a year ago has been closed, there are no brewery tours and export is virtually nonexistent. Online sales are the company's only remaining source of revenue.
Parel regards everyone owing everyone else as the biggest problem. "Our clients owe us hundreds of thousands of euros, but because everyone is struggling, money is moving very slowly," he said. Põhjala has short-term debts of its own.
"Luckily, they are few and we pay outstanding bills every time money comes in," Parel promised. Fixed costs and salaries are paid using reserves.
In the current paralyzed state, as described by Parel, the company is busy trying to retain its know-how and company culture. "For us, the crisis will end once restaurants and bars are opened again. From there, we will be dealing with the aftermath of the crisis, while we believe it could take up to a year for normal business activity to return," he said.
Source: Postimees News