5.9k Share this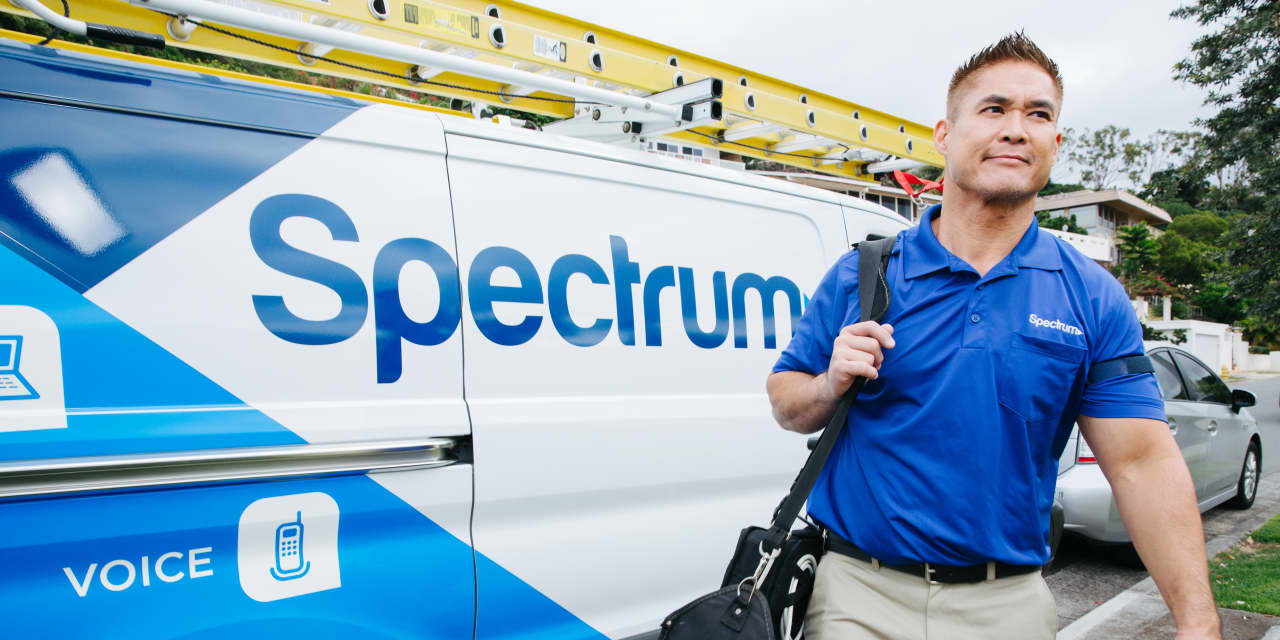 Shares of Charter Communications Inc. edged higher in premarket trading Friday after the company continued to show growth in its internet and mobile subscriber bases but saw declines in voice and video.
The cable company posted net income of $1.61 billion, or $8.93 a share, for the quarter, up from $1.25 billion, or $6.05 a share, in the year-prior period. The FactSet consensus was for $7.00 a share in earnings.
The company saw adjusted earnings before interest, taxes, depreciation, and amortization of $5.4 billion, up from $5.0 billion a year before. Analysts were looking for $5.3 billion.
Charter's CHTR, +1.09% revenue rose to $13.2 billion from $12.6 billion, while analysts tracked by FactSet were modeling $13.3 billion.
Shares of Charter were up 2.7% in premarket trading.
Subscribe: Want intel on all the news moving markets? Sign up for our daily Need to Know newsletter.
The company saw its total residential and small- and medium-sized business customer relationships grow by 120,000 in the fourth quarter. It recognized an increase of 190,000 residential and SMB internet customers and added a net of 380,000 million residential and SMB mobile lines in the period, though total video and voice customers declined.
The results come a day after peer Comcast Corp. CMCSA, -0.93% delivered its own earnings.
Shares have lost 20.6% over the past three months as the S&P 500 SPX, -0.54% has declined 5.9%.
Source: This post first appeared on http://marketwatch.com/
5.9k Share this