Share this @internewscast.com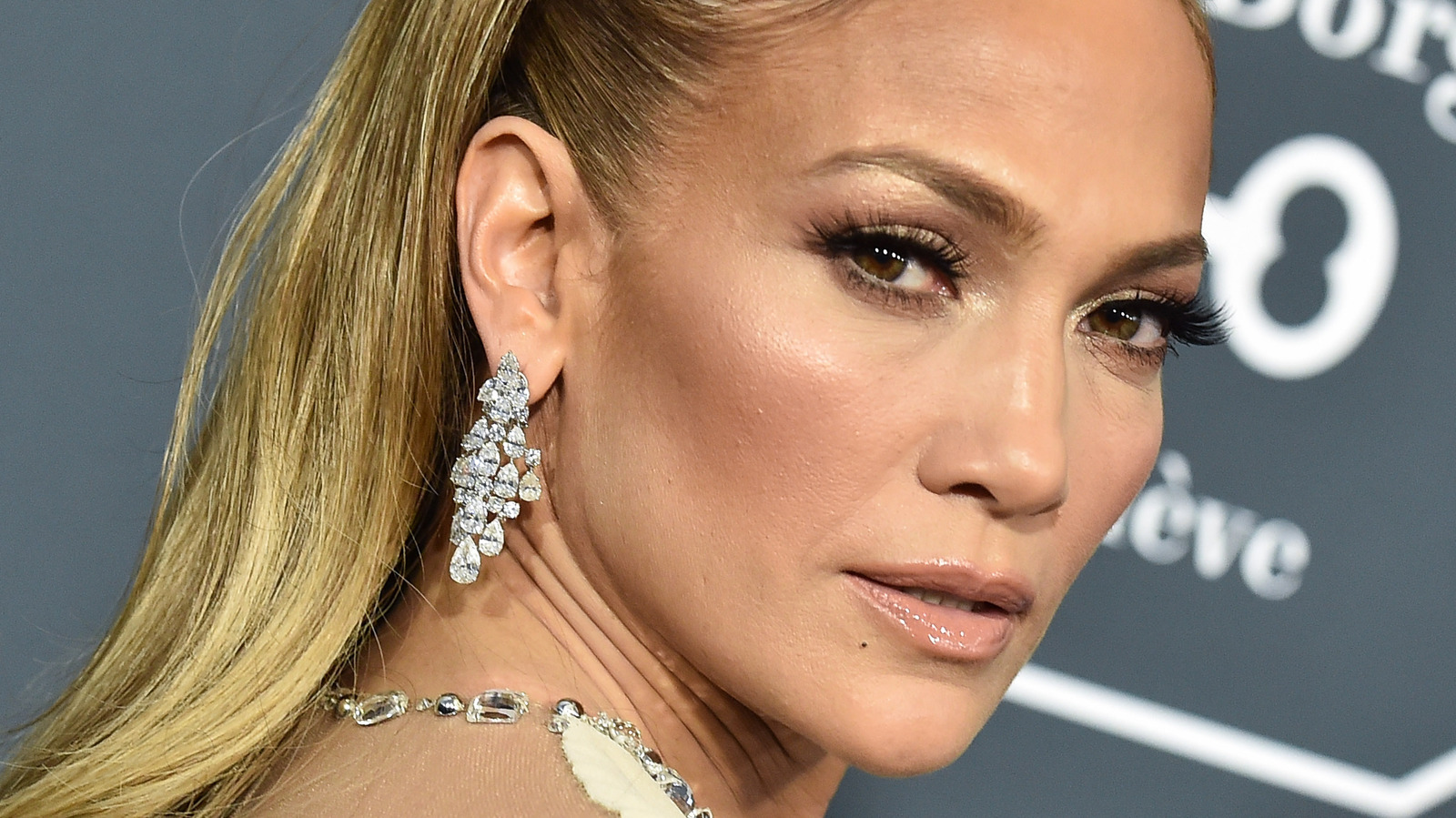 To call Jennifer Lopez and Ben Affleck's relationship a whirlwind would be an understatement. Literally one year after reconnecting, they were engaged, and three months after they got engaged, they were married. While they weren't the slightest bit shy about packing on the PDA during that span, Bennifer's appearance at the 2023 Grammys showed the first cracks in the armor. It was their Grammys debut and while we expected this moment be joyful, punctuated by lots of smooching, the two didn't even walk the red carpet together. Where's all that PDA we've grown so used to?
Every camera shot of the couple showed two miserable people sitting side by side, and this was not lost on Twitter. "Is #Bennifer ok??? That camera pan was awkward," one person tweeted. "Are Ben Affleck and JLo fighting???? Why is every camera shot with them so awkward???" another added. Affleck was looking away often, and seemed very disengaged during the event.
The truth is that Affleck looked so utterly unhappy, while J.Lo looked angry in several shots. "Poor Ben lol ! Why does he always look so miserable!!! #Grammys2023 #bennifer," someone else chimed in. (He definitely did not want to be there.) "JLO dragged Ben Affleck out of the house with a Dunkin Coolatta on a stick," another said. This is quite likely. The 2023 Grammys occurred less than seven months after their wedding, but it looks like there's already trouble in paradise.
Share this @internewscast.com