5.9k Share this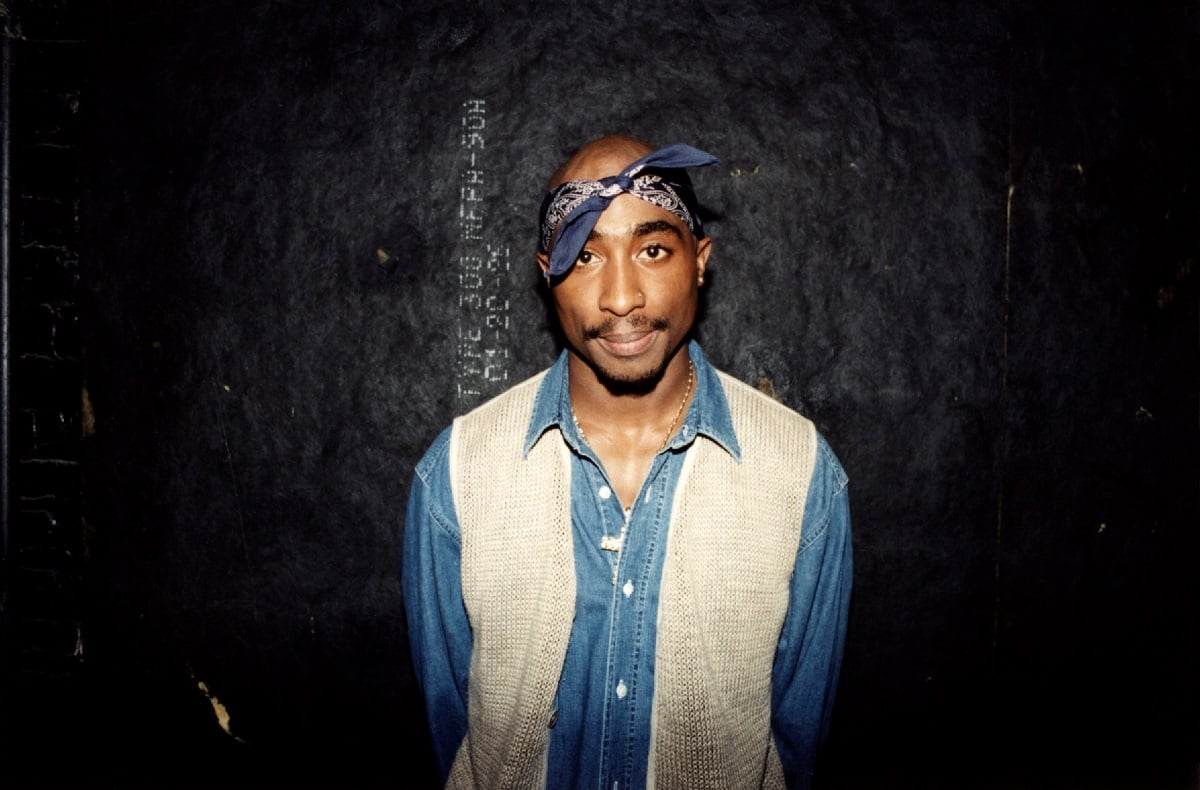 Many have vouched for the late rapper Tupac Shakur's acting ability. Some have even felt he would've had a promising film career ahead of him if his life hadn't been cut short. Baby Boy director John Singleton also saw massive potential in the artist. But the filmmaker once shared he first saw that potential when Tupac cursed out other successful celebrities like Spike Lee and Eddie Murphy.
Filmmakers have often praised Tupac's acting ability on more than one occasion. Juice director Ernest Dickerson recalled his firsthand experience working with the emcee.
"We found out later that Tupac trained as an actor in the high school [at the Baltimore School for the Arts]," Dickerson told Yahoo. "And the thing that he knew about Bishop is that all of the bravado, the anger, came from pain, and that's what he put into his auditions. And that's what he put into the character."
Tupac was aware that he had as much of a gift for acting as he did for music. He believed this gift came from the fact that he truly knew who he was.
"I can't explain why I shine and no one else shines," Tupac said according to MTV News. "I think everybody shines in different things, and a lot of things I can't do. I can't play basketball like every other black person in America. I can act. I know how to go to that true spot in myself, because I go there everyday. I can be me. I can be whoever because I'm true to me. I can go to neutral easily."
John Singleton wanted to work with Tupac Shakur after he attacked black Hollywood
As some may know, John Singleton worked with Tupac on the film Poetic Justice. The rapper managed to unintentionally catch the director's eye while being interviewed for BET. There, Tupac expressed frustration with black Hollywood, calling out talents like Eddie Murphy. This passion would eventually lead Singleton to Tupac.
"Then I saw him do his first interview on B.E.T. He declared war on black Hollywood — not Hollywood itself, but black Hollywood. He was like, 'F*** Spike Lee, f*** Eddie Murphy, f*** Quincy Jones, f*** all these fake-ass people. They're going to see a new dude out here. I'm going to come hard.' And I was like, 'I want to work with him,'" Singleton said according to The Hollywood Reporter.
Singleton also planned on doing a lifetime of films with Tupac, and felt Baby Boy could've been the rapper's Oscar-winning role.
The filmmaker later enjoyed Tupac's work so much that he advised the rapper to quit rapping to focus on acting actor. In hindsight, however, Singleton felt this was bad advice.
"I'm the stupidest person in the world to be telling Pac [that]," he told The Daily Beast. "When we were working initially, he wasn't that good a rapper. I was like, 'You a'ight, but you a better actor.' He was like, 'F*** you, man. Hip-hop is my voice.' Hip-hop, being a rapper—that's like being a gunslinger, that's your manhood. Can't nobody take that from you."
John Singleton's life went on another trajectory after Tupac's death
Singleton admitted that he took the rapper's death hard. So much so that it made Singleton look at himself, and feel like there were things he needed to change from within.
"The lady I was dating at the time told me that he had passed — he had been shot days before, but he [had] just passed. It set my life on a whole other trajectory. I went and left the country for about a month. I just couldn't cope. … I felt, the danger ain't sexy anymore. I got to change it up, not necessarily just as a filmmaker, but just as a person, and kind of grow up," he said.
RELATED: Tupac Shakur's Personal Items Are Being Auctioned Off
5.9k Share this