3.9k Share this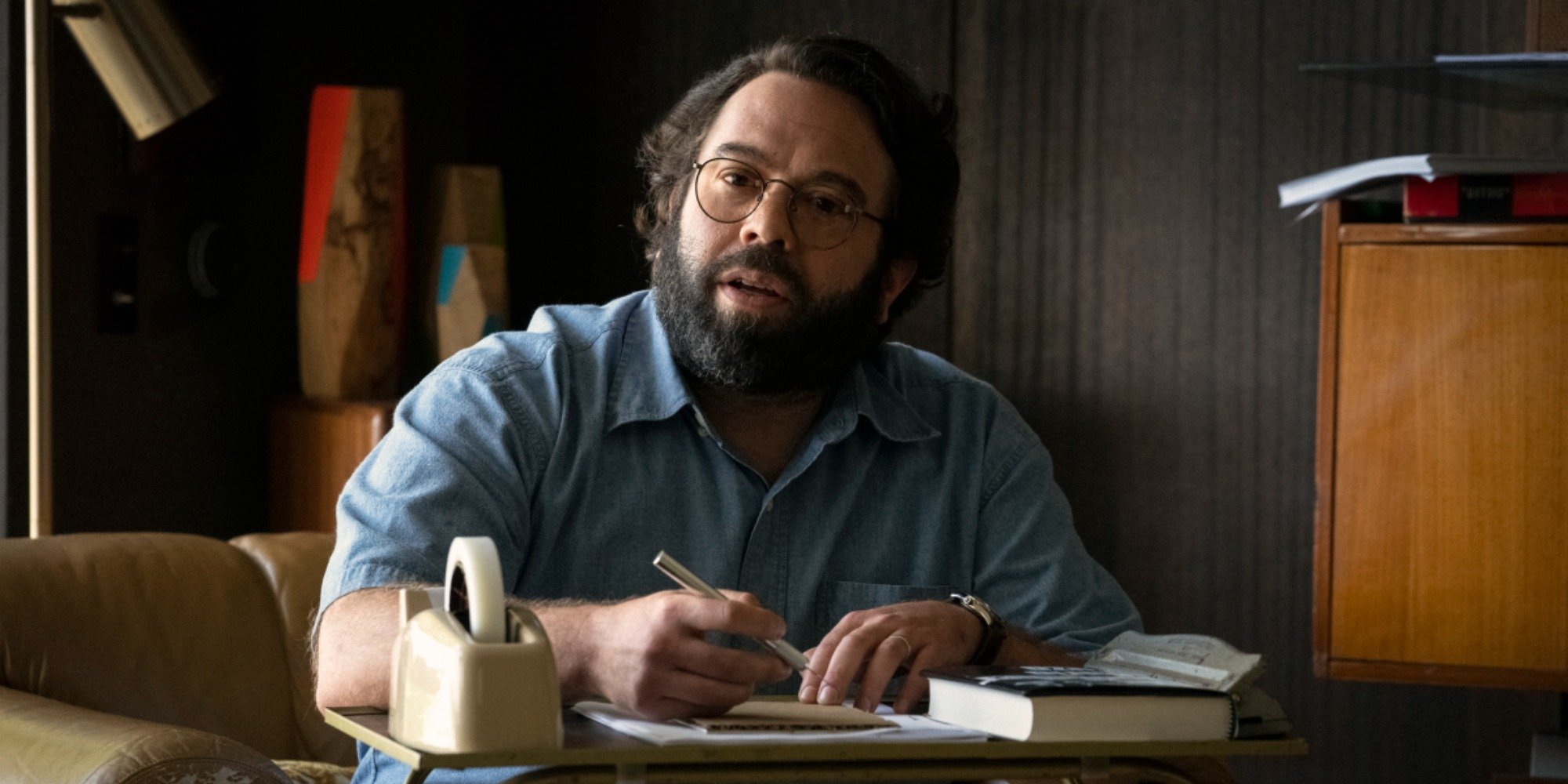 None of the people who worked in unison to get The Godfather to the big screen had a more significant role than the film's co-screenwriter and director, Frances Ford Coppola. The film needed Coppola's larger-than-life personality and abilities to pump energy into what appeared to be a dead-in-the-water project for Paramount Films. Subsequently, The Offer, a film documenting that difficult time, needed an actor who could do justice in bringing the legendary director to life. Enter Dan Fogler, whose seamless transition into the director is both stunning and effortless.
Fogler is a very familiar face to television and film fans.
According to IMDb, Fogler played Luke on The Walking Dead from 2018 through 2022.
Most notably, Fogler also played Jacob Kowalski in Fantastic Beasts: The Secrets of Dumbledore, Fantastic Beasts: The Crimes of Grindelwald, and Fantastic Beasts and Where to Find Them.
The actor, whose long acting resume goes back to 1999, was also Marvin Goldberg in the ABC television series The Goldbergs and Secrets and Lies as Dave Lindsey.
He's also a respected stage actor who made his Broadway debut when in the role of William Barfée in The 25th Annual Putnam County Spelling Bee. Fogler won a Theatre World Award for the original off-Broadway production and the Tony Award for Best Featured Actor in a Musical in 2005 for the original Broadway production.
Dan Fogler said 'The Offer's' Frances Ford Coppola was 'one of the greatest parts ever to play'
Francis, happy bday maestro – hope I did you proud. (Screen test THE OFFER) pic.twitter.com/zqKMaQeD5r

— Dan Fogler (@mrdanfogler) April 8, 2022
Fogler shared his reaction to auditioning and getting the part of Frances Ford Coppola in the Paramount+ series, The Offer to Fatherly.
"My rep said, 'You've got an audition to play Francis Ford Coppola coming up,'" Fogler recalls.
"I said, 'Oookay. Bye!' That was one of the greatest parts ever to play. I was on board, just like that. The Godfather is one of my favorite movies, many people's favorite movie," he continued.
"The reality of making it, from Al Ruddy's (Miles Teller) perspective, seems even crazier than the film. (It's for) people who are lovers of filmmaking, lovers of The Godfather, and of course, you have all of these different iconic characters involved: Bob Evans (Matthew Goode), Brando (Justin Chambers), Pacino (Anthony Ippolito).
"I watched all the episodes, and I'm proud of it," Fogler said. "People are really going to take to the show."
How crucial was Frances Ford Coppola to the making of 'The Godfather?'
The Offer demonstrates that making The Godfather was similar to putting together a giant puzzle.

Each piece was integral to the whole project, and without one, Paramount could not have made the film.

Coppola was brought on board as the film's director early in production before there was even a complete script. From the beginning, he had a clear vision for the film, that it should be about a family first and the crime syndicate they were involved in second.

However, a vision could only go so far.

Along with novelist Mario Puzo, Coppola collaborated on The Godfather screenplay.

Subsequently, Coppola brought his own experiences growing up in an Italian-American household to the film.

In an interview with NPR, Coppola explained that before The Godfather, Italian-Americans were always portrayed in the movies, even on stage, in a certain way.

"I knew different because those were my family. My father was the first flute of the NBC Symphony, so he was, you know, certainly a man of great culture and education. But, you know, he also – the food he ate and what it was like in our home was something I could borrow and invest in the film to give it authenticity," Coppola said.

The Offer debuts its first three episodes on Paramount+ beginning Apr. 28.

RELATED: 'The Offer' Star Anthony Ippolito Claims Playing 'The Godfather' Star Al Pacino Was 'Pretty Terrifying'
3.9k Share this