Victoria has recorded another death. A man in his 60s died in hospital with COVID-19, the 19th death in the state.
Another 10 people were diagnosed yesterday, but one case was reclassified and removed from Victoria's totals. That means there was a net increase of nine cases, and a total of 1602 around the state.
Four of the new cases are returned travellers in hotel quarantine and three were detected through community testing. The three other infections remain under investigation.
None of the new cases are linked to the Cedar Meats cluster, now connected to 111 cases – including 67 staff and 44 close contacts. There have been no further outbreaks at aged care facilities or the McDonald's restaurant cluster.
Nine people are in hospital, including three people in intensive care. Another 1484 people have recovered.
Some of Victoria's highest paid public servants will receive hefty pay increases, in the tens of thousands of dollars in some cases, while the state grapples with the economic fallout from the COVID-19 pandemic.
An independent tribunal has amended pay brackets for public service executives resulting in effective pay increases of more than $20,000 for some of Victoria's most senior civil servants.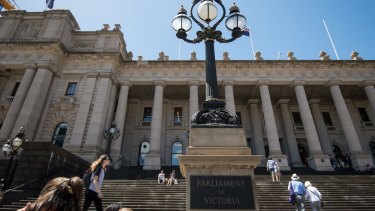 The Victorian Independent Remuneration Tribunal, which determines pay scales of workers in the public service, released a determination this week that shifted the base of pay for government department heads and the Victorian Public Sector Commissioner from $457,082 up to $520,000.
As a result, executives previously sitting near the bottom of the pay band have effectively received pay increases to stay within their band – in some cases of tens of thousands of dollars.
Victorian barley farmers say they're facing a bumper winter season and a shrinking market to sell to after China slapped 80 per cent tariffs on the sector.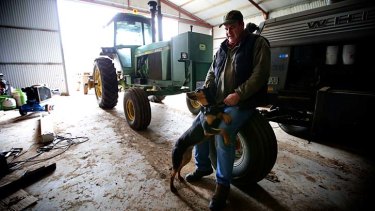 Before China slapped an 80 per cent tariff on Australian barley, growers had been on track for a solid winter crop after years of drought.
While barley represented only a fraction of the state's export market to China this year, Warracknabeal farmer David Drage said the effects of the tariff had been swift and devastating.
"With the whole eastern seaboard looking at a good winter crop production, Victoria will be back to having close to one million tonnes, potentially $300 million worth of barley to export to a world which won't want it," he said.
WA Premier Mark McGowan says he will not compromise on closing the state's border "just because we're asked to by people from over east".
Mr McGowan used social media to address criticism of his decision to keep the state's border closed, which has put him at odds with Premiers of other states and the local opposition.
Earlier in the week NSW Premier Gladys Berejiklian called for Queensland and WA to consider opening their borders to help stimulate the nation's economy.
"For Australia to really move forward as a nation during this very difficult economic time as well as difficult health time, we do need our borders down," she said.
Queensland's bid to host the 2032 Olympics has been placed on hold as the state government focuses on the state's recovery from the COVID-19 crisis.
Premier Annastacia Palaszczuk confirmed on Saturday the bid process had been paused, but was adamant the decision didn't go any further than that.
"It's just on hold. I wouldn't read too much into that," Palaszczuk told reporters.
"We're focused absolutely on the economic recovery at the moment.
Washington: It's a feel-good story that President Donald Trump's press secretaries have relished over the years: the quarterly announcement of which government agency Trump has selected to be the lucky recipient of his salary, an easy way to show the president sticking to his 2016 campaign pledge to forgo his $US400,000 salary and donate it.
In the past, the $US100,000 quarterly cheque from Trump has been made out to the Small Business Administration initiative to help veteran entrepreneurs, to the Office of the Surgeon General to fight the opioid epidemic, and to the National Institute on Alcohol Abuse and Alcoholism, among other places.
But on Friday US time, Kayleigh McEnany, the White House press secretary, did not just reveal that the President was sending his salary to the Department of Health and Human Services to help "support the efforts being undertaken to confront, contain and combat the coronavirus."
New York Knicks great Patrick Ewing on Friday said he has tested positive for COVID-19, the disease caused by the novel coronavirus.
The 57-year-old, who played 17 seasons in the NBA and who is currently the head coach of the Georgetown University men's basketball team, said he wanted to share his diagnosis publicly to emphasise that the virus can affect anyone.
"I want to share that I have tested positive for COVID-19," he said on Twitter.
"This virus is serious and should not be taken lightly. I want to encourage everyone to stay safe and take care of yourselves and your loved ones."
Georgetown Athletics said he is under care and isolated at a local hospital and added that he is the only member of the Georgetown men's basketball program to have tested positive for the virus.
Reuters
A scratch-and-sniff test could help doctors nose out undetected coronavirus cases before they show any other symptoms.
Researchers at the Kolling Institute and the Royal North Shore Hospital in Sydney are investigating the link between loss of smell and the coronavirus in the hopes of developing a rapid, early warning screening test.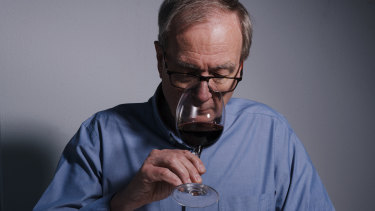 Loss of smell (anosmia) has been formally recognised as a common symptom of COVID-19, and may come on before other more recognisable symptoms such as fever and cough.
Testing for anosmia could be a valuable way to detect cases early, preventing further spread and expediting treatment, said study lead and head of Endocrinology at Royal North Shore, Associate Professor Rory Clifton-Bligh.
"We don't want to falsely reassure people that if they haven't lost their sense of smell they don't have COVID, but this is a link we would like to address," he said.
How long can you hold your breath? Thirty seconds? A minute?
Can you hold your breath for six months?
That is the position that many businesses on the Queensland-NSW border say they find themselves in, as a political battle rages over freedom of movement in the time of a pandemic.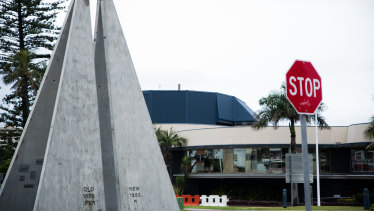 The latest skirmish was sparked when NSW Premier Gladys Berejiklian this week called for Queensland to consider opening its borders to help stimulate the nation's economy.
"For Australia to really move forward as a nation during this very difficult economic time as well as difficult health time, we do need our borders down," she said.
Read the full story here.
Host stadiums are being turned into quarantine zones as part of a military-style operation to ensure the rebooted NRL season is not compromised.
The NRL's stringent list of rules and regulations, which formed part of the agreement with authorities as the code sought to be the first out of the blocks as COVID-19 restrictions are relaxed, means stadium management will be under immense pressure to ensure the sanctity of the venue.
A crowdless round two of the NRL provided a taste of how things would change on game day for venue staff, but the beginning of round three will see far greater controls on who will go in and out of the ground, health and temperature checks for everyone and clearly defined "clean zones" that will only be used by players and staff in the 50-strong biosecurity bubble at the various clubs.
Only 200 to 250 people will be inside Suncorp Stadium on Thursday night for the Broncos-Eels clash as rugby league returns to the field. That includes the players, trainers and officials, while anybody deemed essential must be on a pre-submitted list. It will be tightly controlled to the point that most club CEOs and chairmen will be watching from home.
Nairobi, Kenya: On just one day this month, 50 Tanzanian truck drivers tested positive for the coronavirus after crossing into neighbouring Kenya. Back home, their President insists that Tanzania has defeated the disease through prayer.
All the while, President John Magufuli has led a crackdown on anyone who dares raise concerns about the virus' spread in his East African country or the government's response to it. Critics have been arrested, and opposition politicians and rights activists say their phones are being tapped.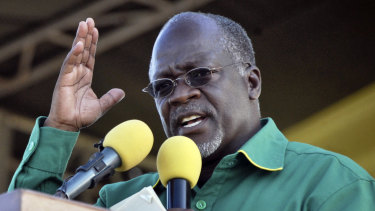 The country's number of confirmed virus cases hasn't changed for three weeks, and the international community is openly worrying the government is hiding the true scale of the pandemic. A little more than 500 cases have been reported in a country of nearly 60 million people.
While many African countries have been praised for their response to the coronavirus, Tanzania is the most dramatic exception, run by a president who questions – or fires – his own health experts and has refused to limit people's movements, saying the economy is the priority.
AP
Source: Sydney Morning Herald