Share this @internewscast.com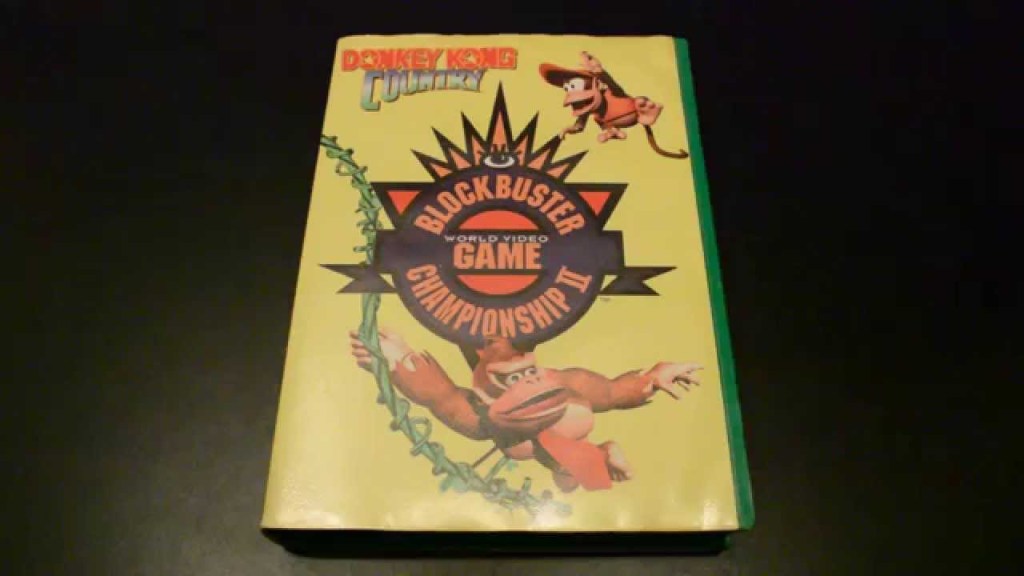 3. Donkey Kong Country Competition Cartridge – $2,100 to $5,000
Much like the Star Fox cartridge, this special edition of Donkey Kong Country was used exclusively for Blockbuster competitions. However, it's believed that even fewer copies of this game were ever produced, and, more importantly, Blockbuster and Nintendo made a special clamshell case for this game that is even rarer than the cartridge itself.
So while this cartridge is valuable on its own in pretty much any condition, the real prize is finding a copy of the game that's still in that clamshell case. It's not known how many authentic copies of this game are still in their original cases, but we may be talking about just a handful of genuine articles.
2. Nintendo Campus Challenge 1992 – $4,000 to $10,000
Yes, just as they did for the NES, Nintendo once held a series of Super Nintendo-based gaming competitions across various U.S. colleges. They also once again created a special series of cartridges for the purposes of these competitions which contained modified versions of popular SNES games (Super Mario World, F-Zero, and Pilotwings). Those cartridges were supposed to be destroyed after the competition.
However, it's believed that at least three of the cartridges survived the hardware purge. This is one of those cases where the value of the game is probably being undersold for the simple fact that the few current owners haven't decided to part with their copies in recent years, but this is undoubtedly one of the most valuable SNES cartridges in existence.
1. Nintendo Powerfest 1994 – $18,000 to ?
In 1994, Nintendo decided to host a special event called Powerfest that was essentially the SNES version of the old Nintendo World Championships. Just as they did with that event (and for the Campus Challenges), Nintendo designed a special cartridge designed to run "competition" versions of Super Mario Kart, Super Mario Bros.: The Lost Levels, and, strangely, Ken Griffey Jr. Presents Major League Baseball. Only about 30 of those cartridges were ever made, and the cartridge itself is more of a tech prototype than a "retail" SNES cartridge.
Powerfest 1994 couldn't quite replicate the success of the Nintendo World Championships, and the special cartridge used for Powerfest was considered to be less valuable at the time largely didn't look as cool as that amazing Nintendo World Championship cartridge. Interestingly, the Powerfest cartridge is generally still considered to be less valuable than its NES equivalent, though it's obviously still worth a ton of money.
Source: Den of Geek
Share this @internewscast.com