Share this @internewscast.com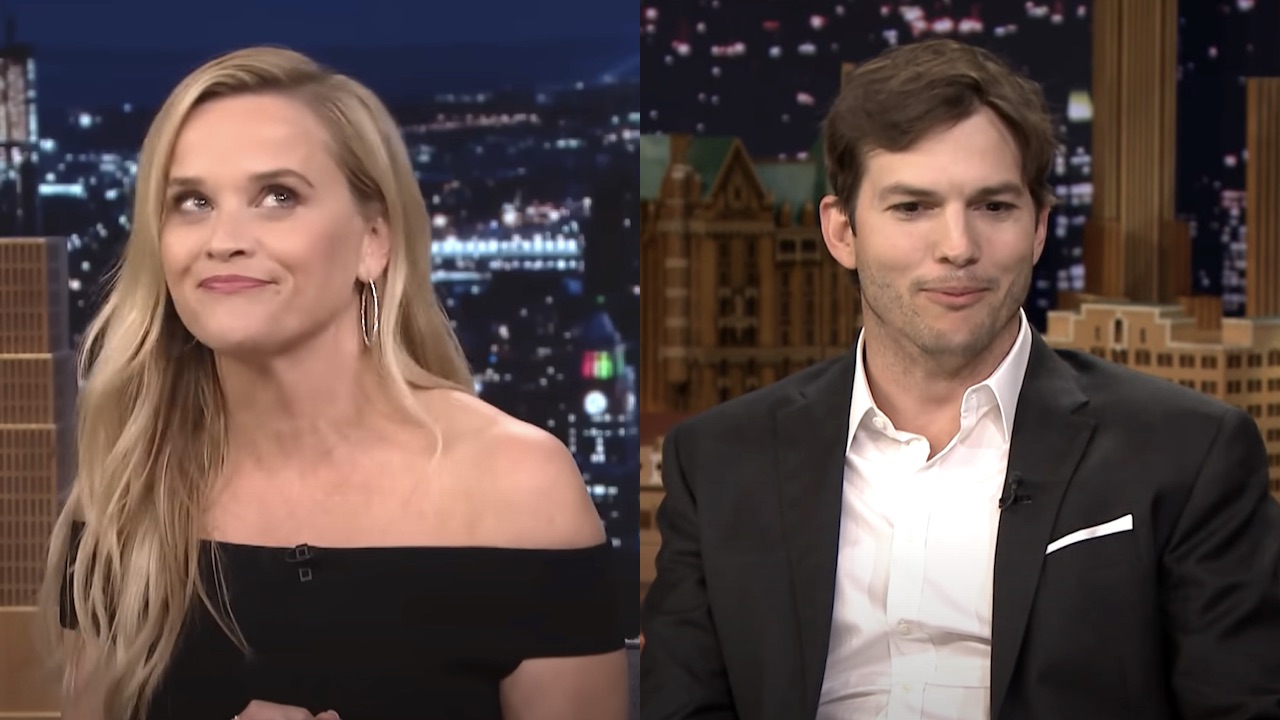 Ashton Kutcher has done a plethora of different projects over the past decade or so and remains one of the busiest stars in Hollywood. There is, however, one genre that he hasn't worked within for quite some time, but that's now about to change. Kutcher — who's starred in some of the best romantic comedies of all time — is returning to his roots via his upcoming movie, Your Place or Mine, opposite Reese Witherspoon. With that, the actor is opening up about why he decided to return to rom-coms by way of the release, which is coming soon to Netflix, after nearly 12 years since his last outing in the solidly reviewed No Strings Attached in 2011.
The That '70s Show actor told Variety that starring in the lighthearted, feel-good film was a "genuine" choice that had nothing to do with career advancement or financial gain. Let's be honest, he really doesn't need either of those things at this point in his life. So why'd he sign on then? Well, it turns out the project appealed to him in a personal way:
The actor raved about his time working on scenes with co-star Reese Witherspoon. He offered up some high praise for her while also discussing what the atmosphere on set was like:
It sounds like the two actors had a lot of chemistry on set, which seems to have translated nicely to the screen. I honestly cannot wait to see these two playing opposite one another.
Your Place or Mine focuses on Debbie (Witherspoon) and Peter (Kutcher), who carry out their best-friend relationship via long distance. When Debbie goes off to follow her lifetime dream, Peter volunteers to stay in her home in Los Angeles to watch over her teenage son, as she stays in his place in New York for a week. While there, Witherspoon's character meets someone, which causes Peter to reevaluate his feelings for his longtime friend. It honestly looks like sweet and feel-good romp that fans can enjoy just in time for Valentine's Day. 
Reese Witherspoon produced the charming flick, which is set to hit Netflix on February 10th. If the movie sounds like it might be you and your significant other's kind of flick, you can get a better feel by checking the smile-inducing Your Place or Mine trailer below to get yourself excited for its release:
Here's hoping Your Place Or Mine is as fun for audiences as Ashton Kutcher claims the set to be and possibly kickstarts a new slate of rom-comes for him. Either way, the movie looks perfect for anyone wanting to enjoy a laidback and delightful flick with their loved one this Valentine's Day. All you need is a Netflix subscription to check it out! While viewers wait for the films release, fans of Kutcher can see him return as his '70s Show character Michael Kelso in the recently renewed revival, That '90s Show, while fans of The Legally Blonde actress can check out our list of the 10 best Reese Witherspoon movies, ranked. 
Share this @internewscast.com