5.9k Share this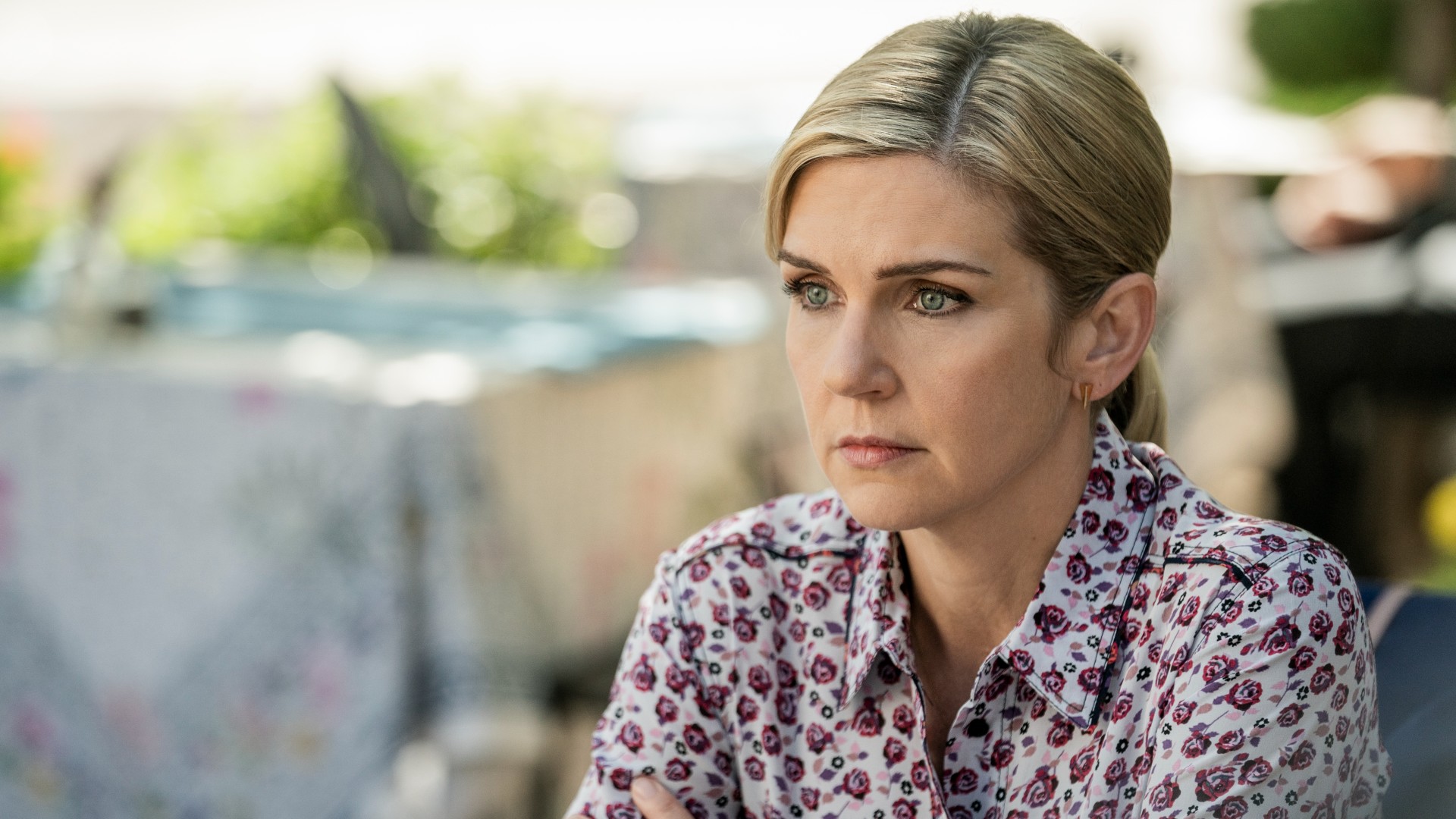 It's unsettling information and Mike delivers it to Kim because she's "made of sterner stuff," than Jimmy. The encounter clearly shakes Kim; she's already uneasy about Jimmy's connection to Lalo, but she's able to push the creeping anxiety aside to tell Jimmy what he wants to hear about a potential office space, then go grab some tacos. Now with seemingly everyone else in Albuquerque, Kim's got a secret.
After last week's explosive, instant classic-episode, "Hit and Run" seems like an installment designed for us to catch our breath. Like Gus and Mike, we're mostly just waiting on Lalo to rear his head. Jimmy continues his effort to soil Howard Hamlin's reputation, this time taking Howard's car while he attends a therapy session, then using it to pick up the prostitute Wendy so he can stage a dramatic scene in front of where Kim and Cliff are having coffee.
I like that the episode gives us time to see a piece of Howard's session, showing us that his sunny demeanor is hiding issues at home. It once again reminds us that though Howard may be an annoying guy and a superficial buffoon, he's not entirely deserving of the treatment he's receiving. Kim refuses to acknowledge that he's behaving wickedly, but it's more apparent to the viewer.
Meanwhile, even though Nacho has cleared his name, Gus is still waiting for Lalo to return and enact revenge. He's gone above and beyond to remain vigilant, wearing a bullet proof vest under his clothes and having Mike spread out all their men to keep a watch on every corner of the ABQ. Even more insane is that Gus has a body double staying in his home and he's created an elaborate secret tunnel to his neighbor's house, which he's using as a surveillance center all while his yuppy neighbors go about their normal day to day lives. If we're talking about hiding in plain sight and keeping up appearances, no one does it better than Gus.
Source: Den of Geek
5.9k Share this