Share this @internewscast.com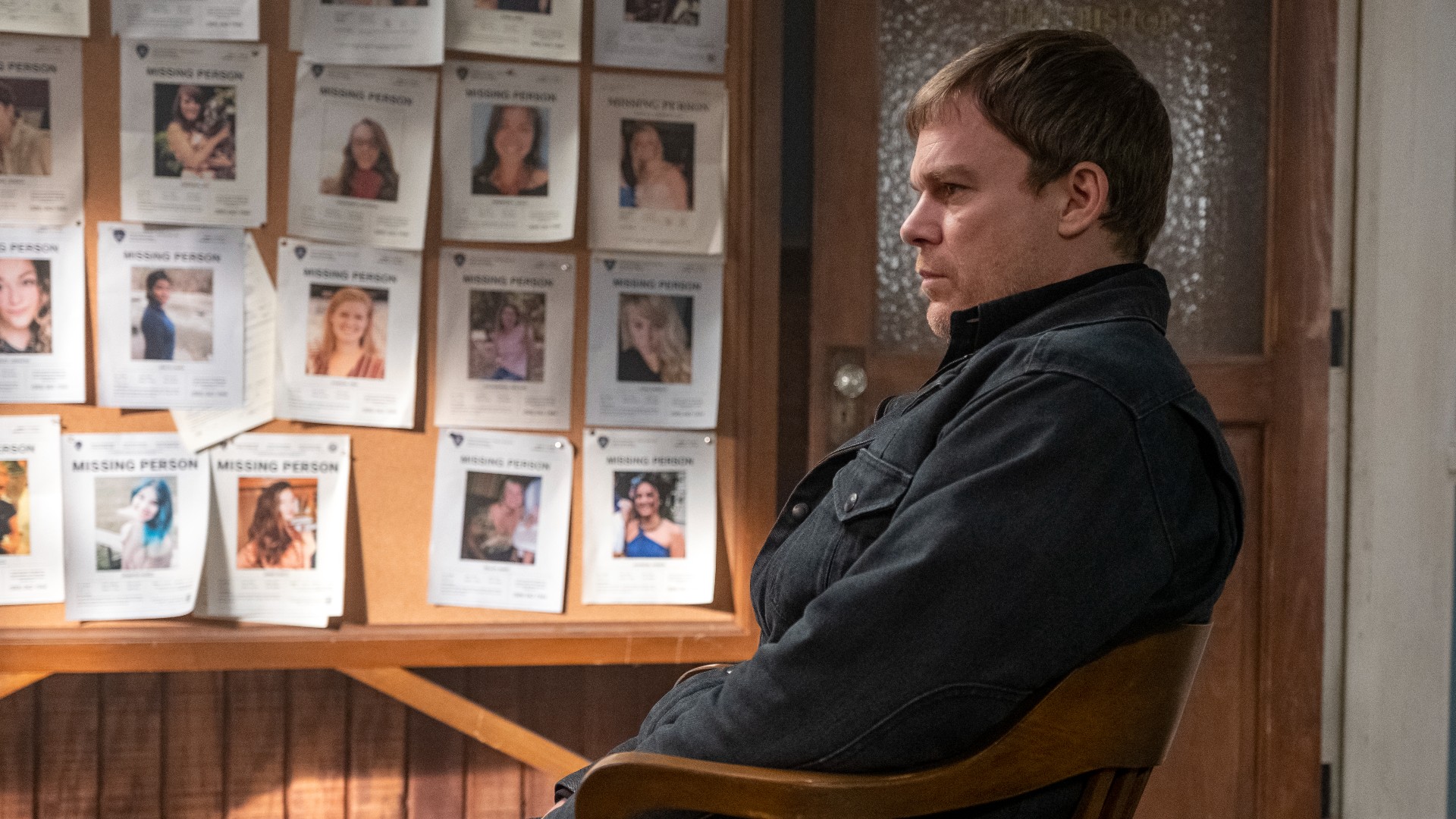 That said, the cold war between Kurt and Dexter isn't the main draw of "Too Many Tuna Sandwiches," it was finding out how Angela would react to the fact that "Jim" was living under an assumed name. Dexter rationally uses the murder of his wife and the death of Deb as an excuse for why he needed out of his old life, and it's just plausible enough to believe. Still, Angela is hurt by the constant lying and no longer trusts "Jim."
The fallout leaves Dexter looking for someone to blame for the outing of his real identity, and his paranoia leads to Molly. Ultimately, by the time Dexter finds her with Kurt he realizes that she had nothing to do with uncovering him, but seeing Dexter rattled and paranoid is good for the show. I mentioned last week that having Dexter a bit off his game helps explain some of his sloppy behavior, and once again, he reiterates that time in Iron Lake has dulled his instincts.
For instance, in the past Dexter may have been smarter than meeting with Logan to talk about Angela, realizing that Logan has seen enough at this point to be suspicious of him. Ultimately their conversation doesn't raise any red flags, but after Harrison's wrestling match, when Dexter confronts Kurt, it may raise another alarm for Logan. This character has been getting too much screentime to not factor into this season's endgame, how soon before he starts to realize that something is seriously off about "Jim?"
Finally, Angela puts two and two together and realizes that Kurt only wanted to call off the search for Matt once she mentioned searching the caves. With no other hunch to follow, she heads out to canvas the area, and in her searching, she finds the body of Iris, her missing best friend that she was assured moved away. This is likely where Kurt is disposing of his bodies and helps color in why Kurt has been going with the ruse that his son is alive. In the episode's final moments, Angela calls Dexter, not "Jim," for help, knowing that his CSI background could help color in the details of Iris' murder. How long before it dawns on her that his CSI background also could have helped him clean up the Matt Caldwell crime scene?
The highlight of "Too Many Tuna Sandwiches" is the therapy scene between Dexter and Harrison. It's not because either of them has a breakthrough; it's mostly because of the way each person is hiding right in front of the therapist's eyes. Dexter is doing his normal nice guy schtick even as his son pokes holes in the façade, and Harrison is clearly dying to talk about the violent impulses he has inside, but cannot bring himself to speak his truth when he knows the man next to him is so shrouded in lies.
Source: Den of Geek
Share this @internewscast.com