5.9k Share this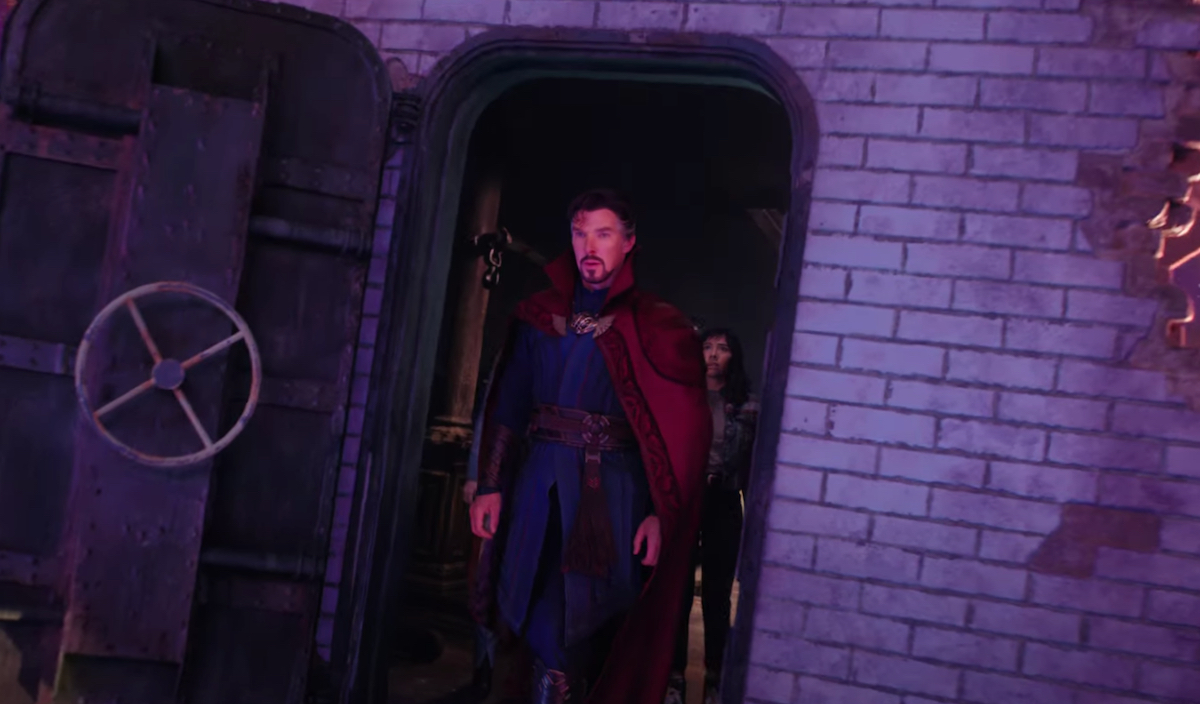 For many fans, the bigger question involves the movie's villain, Wanda Maximoff. Last year's MCU series WandaVision left Wanda with some hope of redemption after entrancing the entire town of Westview to deal with her trauma. But she makes a full-on heel-turn in Multiverse of Madness, with Elizabeth Olsen vamping it up as one of the franchise's best villains. While it appears that Wanda met her end at the climax of the film, many fans sat through the credits waiting for a sign that the Scarlet Witch may yet redeem herself (or, at the very least, whisper "No, more mutants!" and bring the rest of the X-Men into the MCU).
Did the post-credits of Multiverse of Madness live up to these great expectations? Or did fans shuffle out with a frown on their face, frustrated that they sat through several minutes of credits just to see an ant play the drums?
Bruce Campbell as Pizza Poppa
In the second of the two additional scenes, the owner of a pizza cart finally stops punching himself in the face. On a narrative level, this scene pays off a joke from earlier in the movie, in which Strange curses a man who hassles him and Chavez . As the two heroes walk away, the pizza guy starts slapping and punching his own face, a condition that, Strange informs America, will continue for a while!
While the curse might seem particularly cruel, it has its roots in friendship. The pizza proprietor is played by none other than Bruce Campbell, boyhood friend and frequent collaborator of Multiverse of Madness director Sam Raimi. The handsome and charming Campbell proved to be a perfect leading man for Raimi's earliest films, including his debut feature, The Evil Dead.
But it's in the breakthrough sequel Evil Dead 2 where Raimi unlocked Campbell's ability to put in an unhinged physical performance, all based around the director torturing his old pal. After his character Ash Williams has his hand possessed by the demonic Deadites, Campbell smashes plates on his head and flips himself over. If you listen closely, you can almost hear Raimi giggling like he's Johnny Knoxville, happy to making his buddy undergo such ridiculous feats.
Charlize Theron as Clea
Before the Bruce Campbell moment, the mid-credit sequence of Multiverse of Madness more closely follows the Marvel model. Just minutes after Doctor Strange screamed and his third eye peered into the distance, the mid-credit sequence opens with Strange walking down a different New York street some time later, seemingly come to terms with the third eye he's manifested. He's greeted by a striking woman with long white hair, dressed in a purple uniform. Opening a portal, she entreats him to join her on a mission, a challenge Strange gladly accepts.
Source: Den of Geek
5.9k Share this