5.9k Share this
What's interesting here is that despite presenting himself as 'a man who never would', the Doctor is a man who absolutely would. We've seen him do it. Even the Tenth Doctor, so keen to live up to the absolute moral ideals he espouses, killed the Sycorax leader and the Krillitanes, drove the Cybermen to die of despair, brought the Family of Blood to a quiet village and then disposed of them personally. But Tennant doesn't play this as a useful lie, he plays it as something the Doctor absolutely believes in that moment, that he is a man who would not kill even as his daughter lies dead. It's why his picking up a gun in 'The End of Time' has such impact. And it makes some sense that the Tenth Doctor would reject violence following a predecessor who regenerated after refusing to commit another double-genocide.
In the series finale 'Journey's End', Davros accuses the Doctor of turning his friends into weapons. This is because the Doctor's friends have used weapons against the Daleks who – and I can't stress this enough – are about to kill everyone in the entire universe. Fighting back against them seems pretty rational. Also – and again I can't stress this enough – the Daleks are bad. Like, really bad. You won't believe just how mindbogglingly bad they are. The Doctor has tried to destroy them several times by this point. Here, there isn't the complication of double-genocide, and instead the very real threat of absolutely everyone in the universe dying. This accusation, that the Doctor turns people into weapons, should absolutely not land.
And yet, with the Tenth Doctor, it does. This is a huge distinction between him and the First Doctor, who had to persuade pacifists to fight for him in 'The Daleks'.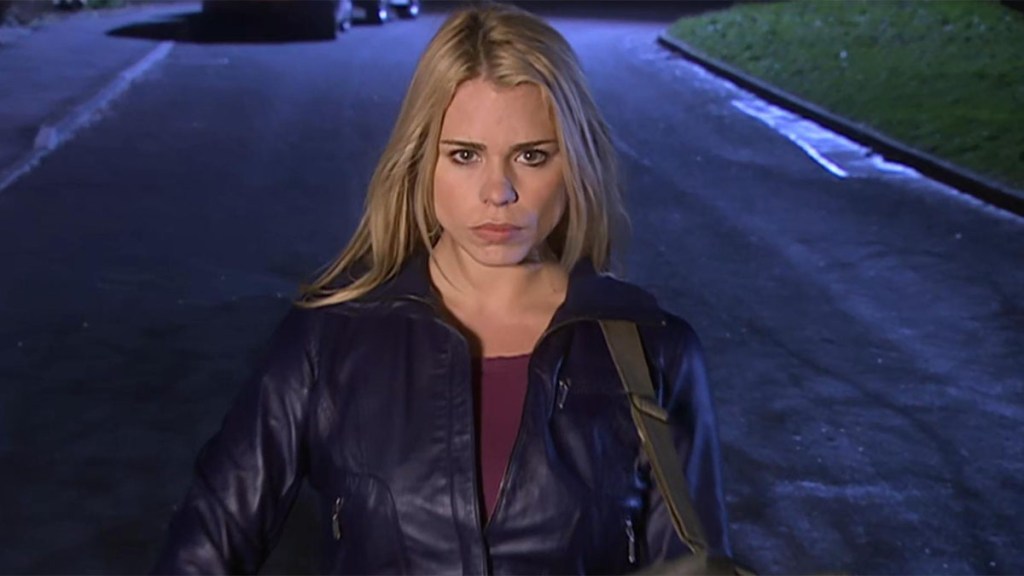 In 'The Sontaran Strategem' Martha compares the Doctor to fire. It's so blunt it almost seems not worth saying, but it's the perfect analogy (especially for a show where fire is a huge part of the very first story). Yes, fire shines in dark places, yes it can be a beacon, but despite it being very much fire's entire deal, people can forget that it burns. And fire has that mythical connection of being stolen from the gods and brought to humanity. The Time Lord Victorious concept fits the Tenth Doctor so well. Of all the Doctors, he's the most ready to believe in himself as a semi-mythic figure.
Even when regenerating there's a balance between hero and legend: the Tenth Doctor does ultimately save Wilfred Mott, but only after pointing out passionately how big a sacrifice he's making. And then he goes to get his reward by meeting all his friends, only to glare at them from a distance. His last words are 'I don't want to go', which works well as clearly being a poignant moment for the actor as well, but in the context of Doctor Who as a whole it renders Ten anomalous: no one else went this unwillingly. And yet, in interviews Russell T. Davies said it was important to end the story with 'the Doctor as people have loved him: funny, the bright spark, the hero, the enthusiast'.
It's fascinating then, that this is the Doctor who has been taken to heart by so many viewers because there's such an extreme contrast between his good-natured front, his stated beliefs, and his actions. He clearly loves Rose and Donna, but leaves them with a compromised version of happiness. They go on extraordinary journeys only to end up somewhere that leaves them less than who they want to be, with Russell T. Davies being more brutally honest than Steven Moffat, who nearly always goes the romance route. Davies once said to Mark Lawson that he liked writing happy endings 'because in the real world they don't exist', but his endings tend towards the bittersweet: Mickey and Martha end up together but this feels like they're leftovers from the Doctor and Rose's relationship. The Tenth Doctor doesn't, as Nine does, go with a smile, but holding back tears.
Source: Den of Geek
5.9k Share this