Share this @internewscast.com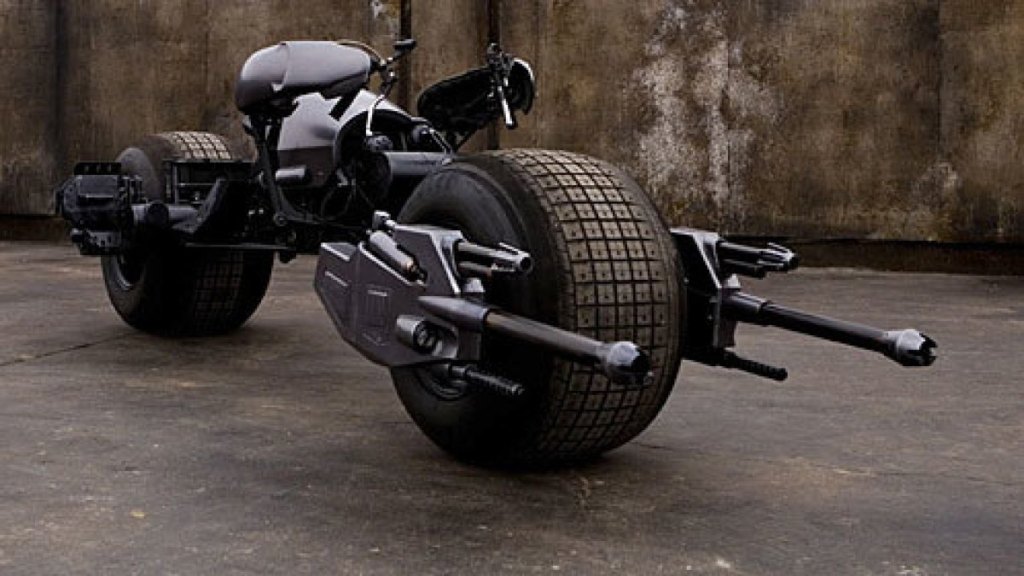 Meanwhile, the Batpod screams "billionare superhero who owns his own R&D division." Wayne Enterprises has military contracts to develop tech the U.S. Department of Defense never adopted on the battlefield, and Bale's Batman gets to reap all the rewards.
Despite being part of a much larger whole, having been jettisoned from the totaled Tumbler before it self-destructed in The Dark Knight, the Batpod has its own identity. It's kind of ugly and doesn't look very practical, but it becomes Batman's main mode of transportation for much of the back half of the trilogy until Lucius Fox gifts him the Bat in The Dark Knight Rises. It also has the best maneuverability of all the bikes on this list due to the sideways rotating wheels that allows it to turn tight corners without skidding off the road. Lateral movement comes in very handy when in a high-speed chase, and it seems only Christopher Nolan figured that out.
The Batpod's biggest crime is looking kind of like those tumbling RC cars you played with when you were a kid. This is all by design, of course, since these movies are all made so WB can sell toys and bedroom sets to children. At least this one has cannons Batman (and later Catwoman) can use to remove obstacles from his path. And if you're someone walking through that mall Batman zooms through while chasing the Joker, you would be intimidated. But if your favorite kind of bike is the bulky kind, you're better off with the Batfleck cycle.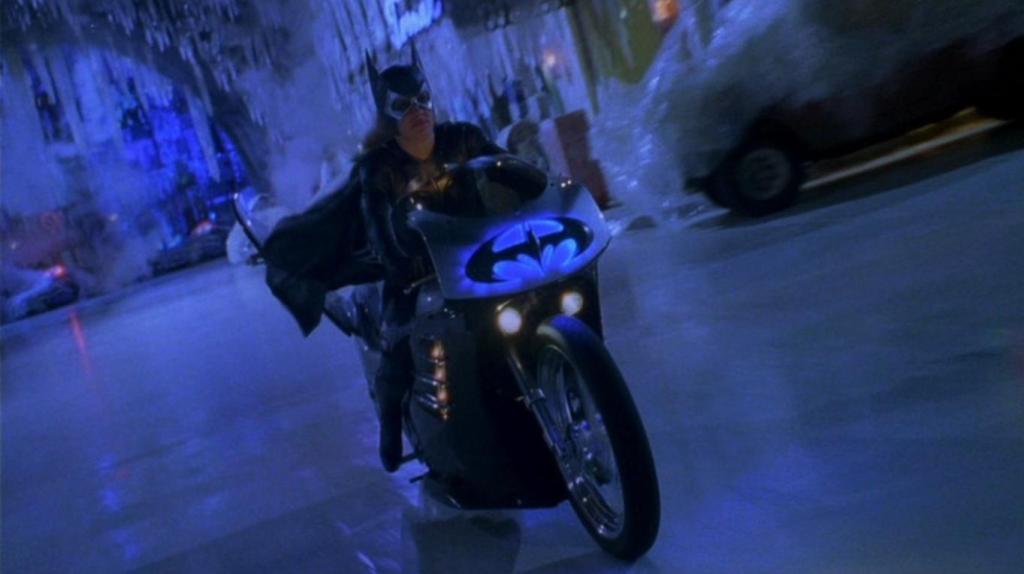 Finally, we come to the Batblade, the bike George Clooney just happened to have sitting in his Batcave in case of an icy situation. Apparently designed to speed through Gotham City streets that are frozen solid, it's best not to try to decipher the logic behind wheels with such excellent traction. This is Batman & Robin, and we don't do logic there.
Driven by Alicia Silverstone's underrated Batgirl, the Batblade pretty much looks like a normal bike except for the Bat symbol and LED lighting that adorn the front. Its big feature is that it is equipped with "Ice Armor," so even Mr. Freeze's ice beams can't slow it down. Which is pretty cool. And the bike totally fits within Joel Schumacher's vision of a neon-drenched Gotham.
It's hard to believe that almost 25 years after the release of Batman & Robin, a movie that at the time seemed to be the final nail in the Dark Knight's coffin, we're still talking about big-screen Batmen and their cool toys. As far as the latter goes, the newest addition to the Caped Crusader's toybox delivers plenty of style.
Source: Den of Geek
Share this @internewscast.com