5.9k Share this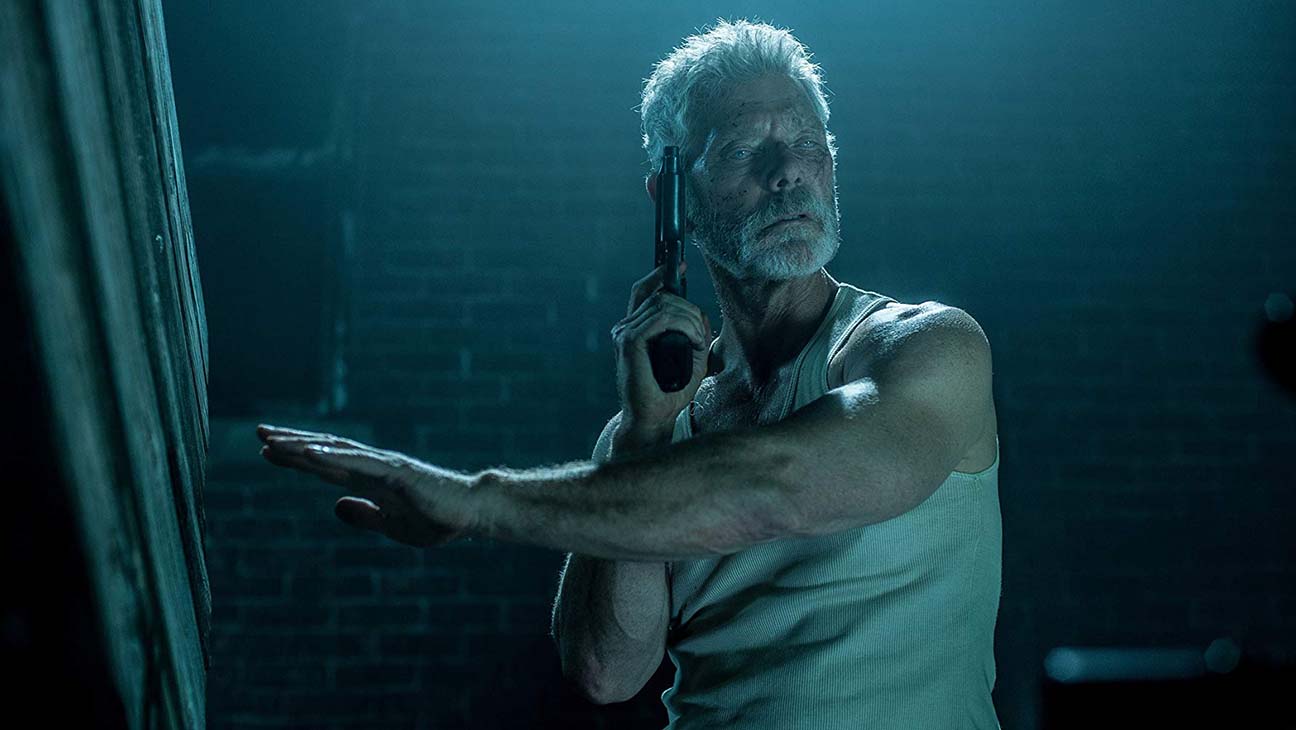 It's a change that builds on a line of dialogue the character delivered in the first Don't Breathe.
"If you think back on the first movie, the most articulate he ever gets is when he says, 'Once you realize there is no God, then a man is capable of anything,'" Lang says. "Well, what's being indicated to him here is there's something greater at play. And that's pretty mind blowing for him. He's had some years to digest this to operate within this new realization. So there's been a process of some kind of internal reconciliation for his own self."
Coming back from that crisis of faith was something that Sayagues agreed was key to Norman's journey in Don't Breathe 2. "What's this man's relationship with God at this point in his life?" Sayagues ponders.
The director sees Norman receiving Phoenix as a second chance to raise the daughter that he lost, and a gift that recontextualizes his relationship with his faith. "We thought that when that happened he probably looked up to the skies and said, 'Now we're even.' It's a lot of fun to see how this character relates to a higher power."
While audiences will likely be divided on the Blind Man's arc in this film, Sayagues drew on something personal to craft the film's final moments. Norman confesses to Phoenix and tells her the truth about the horrible things he's done. In return she chooses to go by the name he gave her.
"It's all about your relationship with your parents," Sayagues says. "We all go through that: accusing them of having done this and that, of having failed you. But there's always something that they gave you that was good, starting with your own life. There's always a better perspective. You can focus on the 99% of shitty things that they did to you, but there's always a little bit and I'm pretty sure it's more than you think. There's always that little bit that is good and that you should be grateful for."
Source: Den of Geek
5.9k Share this