Share this @internewscast.com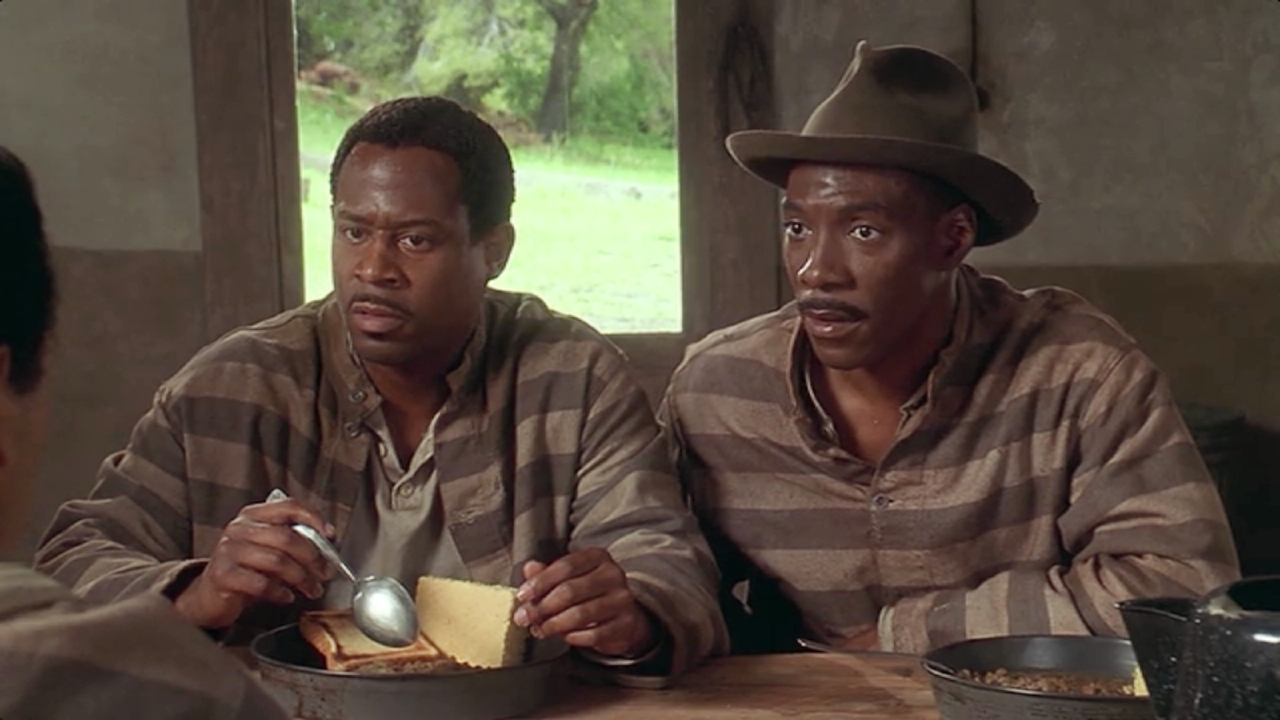 One might say that Eddie Murphy and Martin Lawrence have a few things in common. They're both two of the most popular comedians to ever take to a stage, they have massive blockbuster franchises under their belts and both are widely loved by the public at large. There's also another interesting piece of connective tissue between the two veteran stars. Their children, Eric Murphy and Jasmin Lawrence, are currently dating and, with the way things seem to be going between the two, they could end up taking that sacred walk down the aisle someday. Lawrence has commented on the possibility of marriage before and dropped a funny take on who's going to pay for a theoretical wedding. Now, Murphy has clapped back with a hilarious thought of his own.
Last summer, Martin Lawrence appeared on Jimmy Kimmel Live!, during which he was asked about the budding relationship between his daughter and Eddie Murphy's son. Lawrence stated, at the time, that he and Murphy respect their kids' business and are simply letting them do their own thing. But when Kimmel asked who would cover the bill for a hypothetical wedding, the 57-year-old star said that he would "try to get Eddie to pay for it." Well, Murphy is aware of that humorous assumption, but he disagrees with his Life co-star.
The 48 Hrs. icon addressed his colleague's comments while giving his own interview with Etalk. In his own funny way, the comedian said that the Martin star would have to take care of the affair, should it come to pass. Also, based on his comments, the Saturday Night Live alum's wallet is still recovering from another big occasion: 
It is indeed tradition for the bride's father to take care of the wedding, so you can certainly understand Eddie Murphy's position. Of course, we can't say for sure whether either will even have to worry about a ceremony at this point, However, it's definitely not out of the realm of possibility. Jasmin Lawrence and Eric Murphy confirmed their relationship in June 2021, and the two have seemed inseparable since. I don't know what's been more delightful to see: their cute Instagram posts or their dads' comments on their relationship. Check out Murphy sharing his stance in the post down below:
One thing most of us can agree upon is that both men certainly have the means to pay for a major ceremony. As I mentioned earlier, they're massive stars and are still getting plenty of work. Eddie Murphy is among those in the star-studded cast of You People, which has been trending high on Netflix since its premiere. Murphy was also convinced to return for Beverly Hills Cop 4, which he says he nearly died for. Speaking of police-related blockbusters, Martin Lawerence and Will Smith are reteaming for Bad Boys 4. So it goes without saying that both Murphy and Lawrence have massive paychecks on the horizon.
I'm curious to see whether the Murphy and Lawrence families ultimately become bonded, thanks to Eric and Jasmin. Jimmy Kimmel joked that because of their genes, the two could create some kind of comedy "super baby" that changes the entertainment landscape. That notion may be a bit far-fetched, but what isn't is the idea that the two dads would probably be more than willing to pitch in for a wedding wherever needed. Despite that, I still wouldn't mind some more hilarious matrimony-related back-and-forths between the stars while we wait to see if someone pops the question.
Be sure to grab a Netflix subscription so that you can check out Eddie Murphy in You People. Keep an eye on CinemaBlend's schedule of 2023 new movie releases so that you'll know what he and Lawrence have coming up.
Share this @internewscast.com