5.9k Share this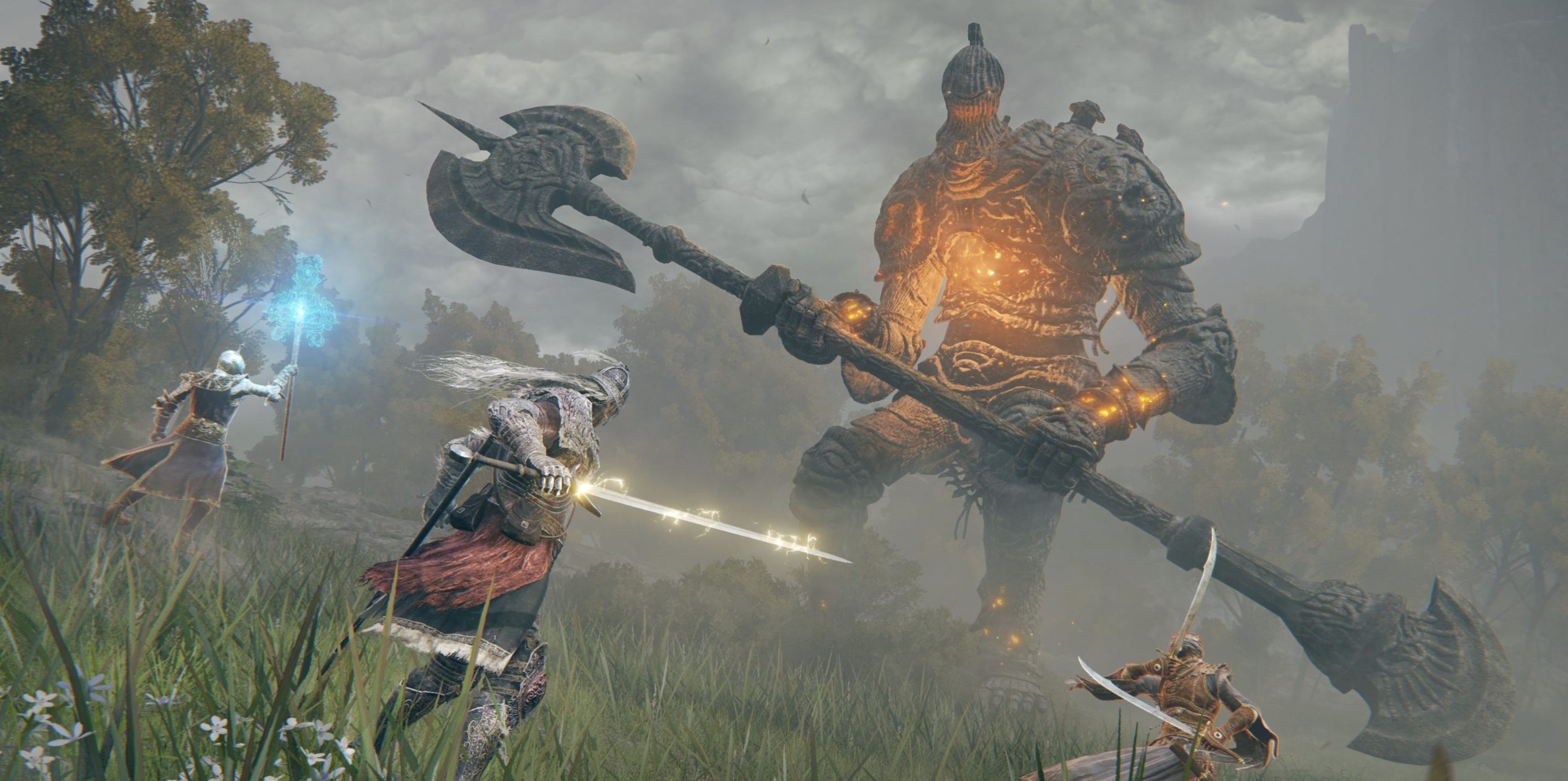 Once that bug is fixed, though, I think this will prove to be a fantastic Greatsword. It features a nice blend of magic and physical damage as well as one of the more entertaining (and potentially devastating) Weapon Skills in the game. Pick it up and keep it in your back pocket for a New Game+ run.
You'll acquire this sword after you beat Elemer of the Briar at The Shaded Castle.
Elden Ring: Where to Find Dark Moon Greatsword
Despite the name, the Dark Moon Greatsword is basically the Moonlight Greatsword that we've seen in almost every FromSoftware game so far. In fact, this sword's Weapon Skill allows you to essentially summon the Moonlight Greatsword.
This is an odd weapon. It's certainly powerful, but anyone willing to invest in the Intelligence points this weapon demands will also be able to access abilities and weapons that are far more useful. Still, anyone committed to using this sword for style purposes will certainly be able to overcome some of Elden Ring's toughest challenges with it.
Unfortunately, finding this sword requires you to complete Ranni's long, and often confusing, questline. I highly recommend consulting this guide if you're committed to seeing the end of that quest (and unlocking the special ending that comes with it).
Elden Ring: Where to Find Devourer's Scepter
I really want to love this weapon more than I do. It's big, it looks great, and it boasts an impressive AOE Weapon Skill that comes with a rare lifesteal effect. Unfortunately, everything else about this weapon proves to be forgettable.
Source: Den of Geek
5.9k Share this