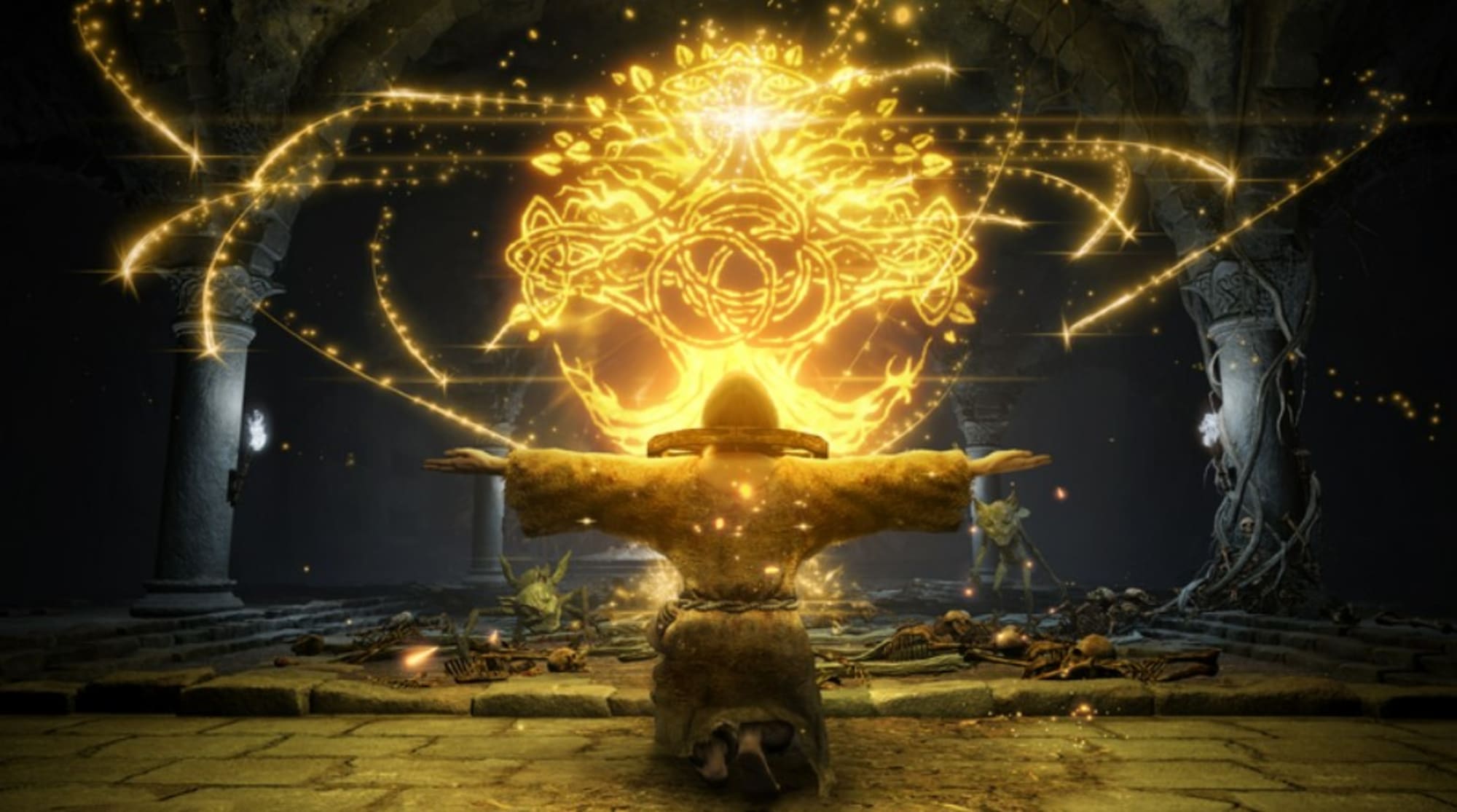 Elden Ring players love to find new stat, weapon, and spell combinations that result in new character builds that often break the game. In fact, one of the open-world RPG's newest meta fads lets users demolish player-controlled opponents with minimal effort thanks to the power of the "Madness" status effect.
Madness is arguably one of the most debilitating debuffs in Elden Ring. When triggered, it takes a significant chunk out of a player's health and FP, momentarily stuns them, and temporarily prevents them from casting any spells. Like every other status effect, Madness has to slowly fill a meter before it actually affects its victim, but players have discovered a deviously simple combination of stats and items that allows the Madness effect to proc instantly (or almost instantly). Interestingly, if it weren't for Patch 1.03, which fixed Arcane scaling and turned weapons like Rivers of Blood into overpowered nightmares, this build might never have been born.
The "Madness build" revolves around the Frenzied Burst incantation (which drops from a Teardrop Scarab in Liurnia of the Lakes). That spell requires 22 Faith to use, slowly generates Madness, and deals extra damage when charged up. Since Elden Ring's Frenzied Flame Seal increases the damage of Frenzied Flame incantations, you might assume that item is crucial for getting the most out of Frenzied Burst. However, this particular build actually wants to maximize Madness buildup rather than raw damage.
That being the case, you'll actually be using the Dragon Communion Seal (which lies in the Fringefolk Hero's Grave and requires 10 Faith and Arcane to use). Even though that finger seal buffs Dragon Communion Incantations, it also increases the buildup of certain status effects like Madness. Some players also recommend acquiring Vyke's War Spear from Festering Fingerprint Vyke since that weapon is one of the few armaments in Elden Ring that inflicts Madness. However, the spear is ultimately more of a companion piece than a key component. You're free to run other weapons if you're inclined to do so.
Source: Den of Geek