5.9k Share this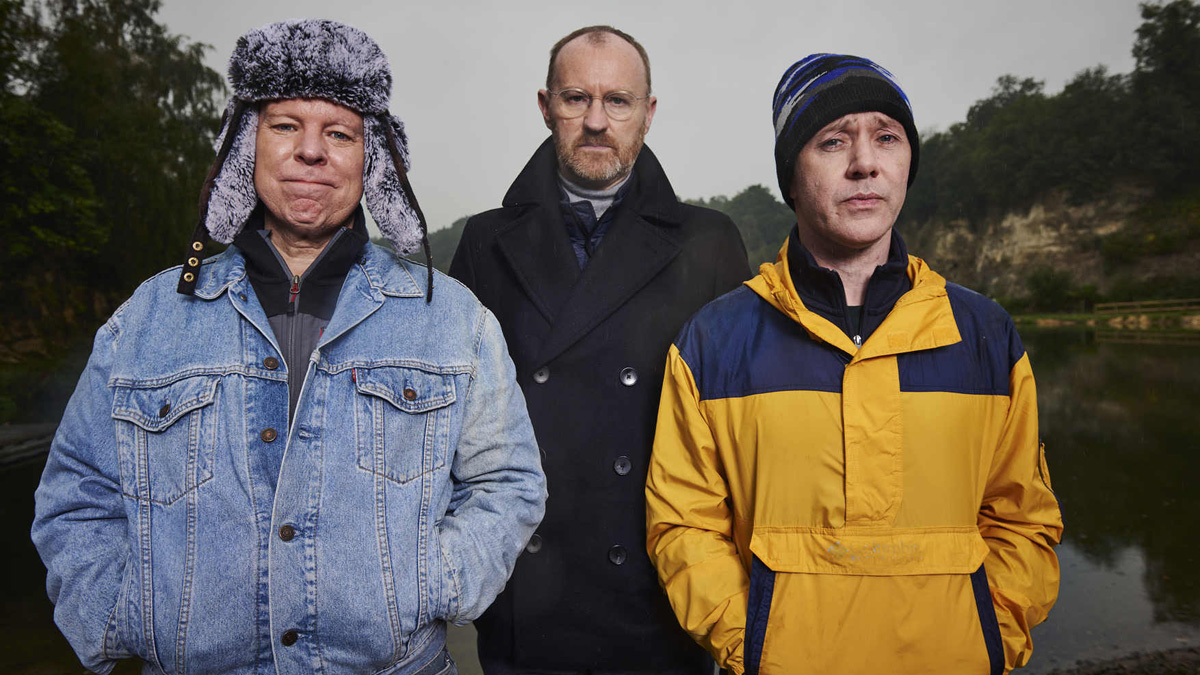 Inside No. 9 Series 7 Air Date
The new series starts on Wednesday the 20th of April at 10pm on BBC Two and BBC iPlayer with 'Merrily Merrily', guest-starring Shearsmith and Pemberton's former The League of Gentlemen co-creator Mark Gatiss. The remaining episodes will air weekly.
Inside No. 9 Series 7 Trailer
Set to a creepy cover of Louis Armstrong's 'What a Wonderful World', here's the Series 7 trailer:
Episode 1: Merrily, Merrily
Lawrence has arranged a reunion with his old university chums at a remote lake. A lot of water has passed under the bridge since then of course. As they strike out across the empty lake, the conversation takes them into choppier waters.
'Merrily Merrily' stars Reece Shearsmith as Lawrence, Steve Pemberton as Darren, Mark Gatiss as Callum, Diana Morgan as Donna and Patrice Naiambana as The Fisherman. It was directed by Al Campbell (Drifters, Man Down, Dead Pixels, Code 404).
Episode 2: Mr King
Alan arrives at a small village primary school in rural Wales. Passionate about teaching, he throws himself into the new job but finds himself overshadowed by his charismatic and much-loved predecessor, Mr. King.
'Mr King' stars Reece Shearsmith as Alan Curtis, Steve Pemberton as Mr Edwards and Annette Badland (Ted Lasso, EastEnders, Midsomer Murders) as Winnie. It was directed by Louise Hooper (The Witcher, The Sandman, Flesh and Blood).
Source: Den of Geek
5.9k Share this