Share this @internewscast.com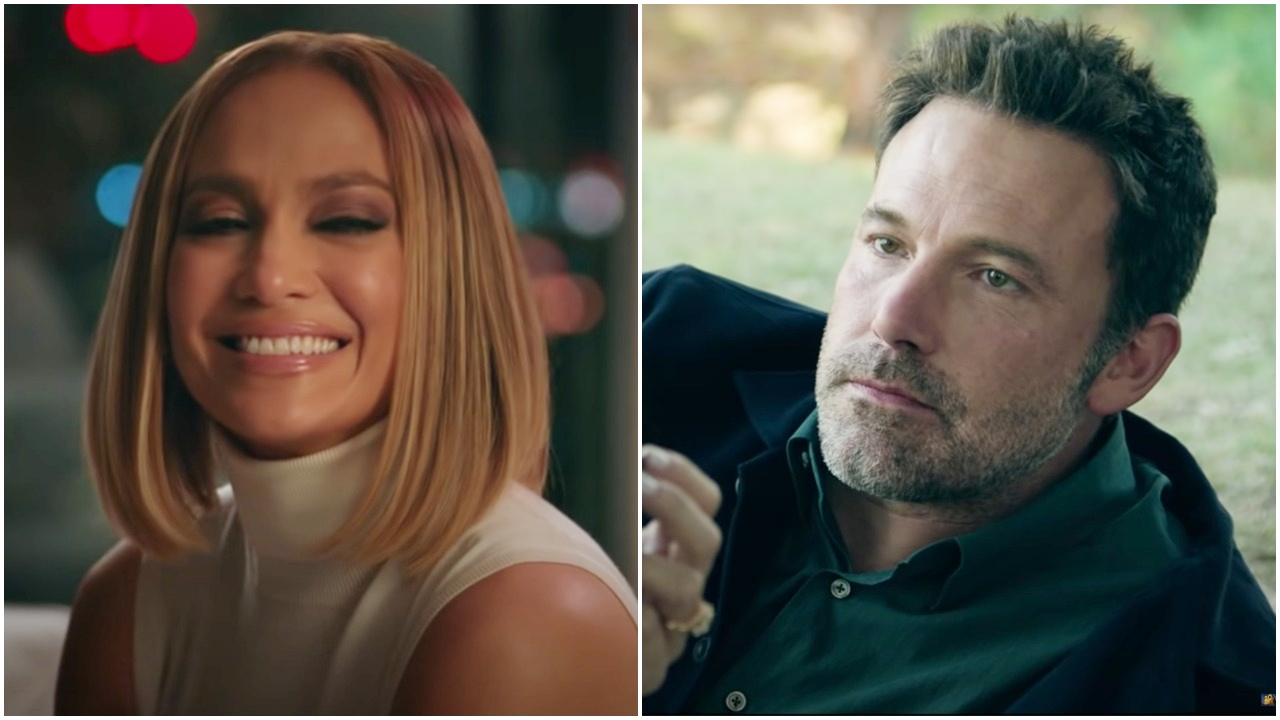 From Beyoncé breaking Grammy history by becoming the most-awarded artist to Harry Styles shocking everyone by winning Album of the Year, there were many memorable moments from Sunday night's 65th annual Grammy Awards. But the moment that the internet can't seem to get enough of is the oh-so-meme-able footage of Ben Affleck looking like he didn't want to be there. But according to an insider defending the actor, Ben Affleck wasn't as 'miserable' as the viral videos would lead you to believe.
The 50-year-old multihyphenate went viral for sporting a less-than-thrilled mug while attending music's most significant event in support of his wife JLo. While several tweets highlighted different moments of the Dogma star looking like he'd like to be anywhere other than the Grammys, it was one video in particular of what looked like Lopez reprimanding her husband for slouching and looking bored that got a lot of attention. However, an insider who spoke with ET said Bennifer had a fun date night and that the Justice League actor wasn't indifferent about the night but merely tired. They told the publication:
It's not hard to imagine the high-profile actor being tired. Affleck has at least three 2023 new movie releases on the horizon and a large Dunkin' Donuts campaign deal. And it's also understandable that JLo may have been more attuned to the optics and the meme potential of a bummed-out-looking Ben. She may have been trying to save her husband from another 'sad Affleck' viral moment. 
The insider source added that JLo had a great time with her husband but wanted him to be excited to be there. They added:
After the award ceremony, the Cell actress seemingly subtly addressed her husband's trending moment by posting a sweet photo of them with a caption that read: "Always the best time with my love, my husband 🤍." You can see the video montage of the couple–set appropriately to a Harry Styles song–below. 
While the internet can be a dumpster fire, it can also be a great source of quick laughs, which was the case with apathetic-looking Grammys Ben. Still, there seems to have been a much more nuanced reason for the actor's blasé attitude. It seems he was just tired, which everyone can relate to. Tired or not, the actor still turned up to support his wife, which is a win in my book. 
We hope the couple can find some time to relax and get a little rest, but at the moment, both JLo and Affleck are super busy. Lopez recently celebrated the release of her action rom-com Shotgun Wedding, while Affleck has several final appearances in DC Movies, including in Andy Muschietti's highly anticipated The Flash. In the meantime, check out the 2023 movie release dates to plan your next movie experience. 
Share this @internewscast.com