5.9k Share this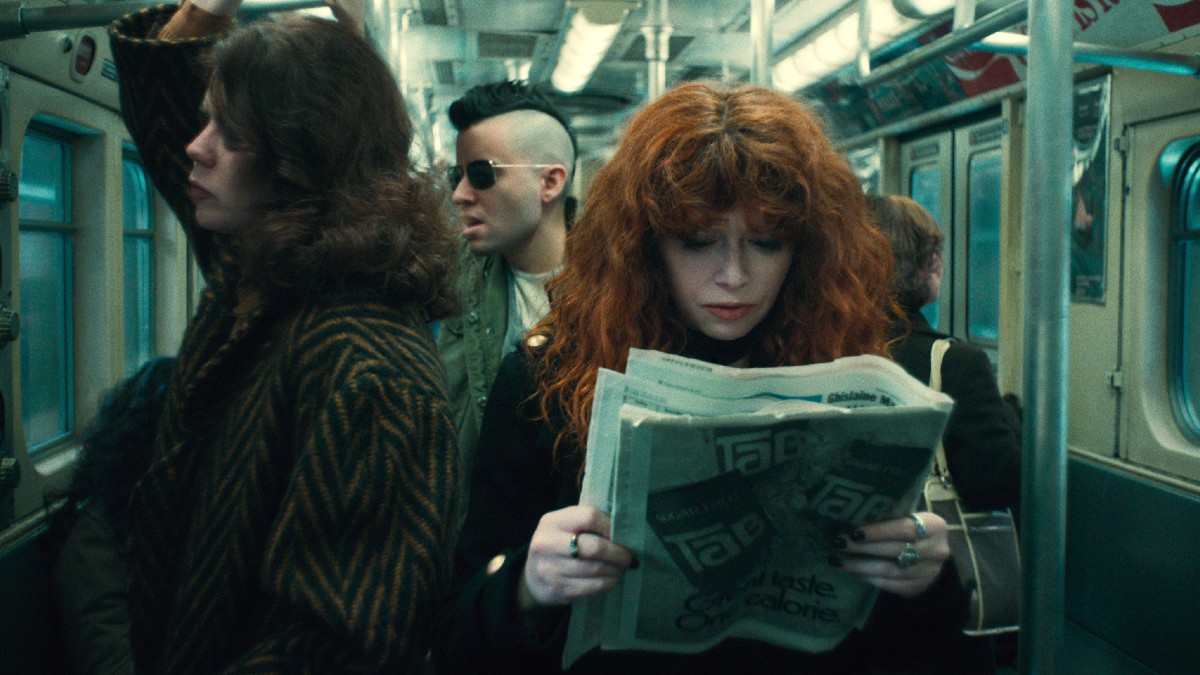 That all really comes through due to Lyonne's performance, which is pitch perfect once again. Lyonne's Nadia really is the perfect heroine for temporal nonsense. After handling season 1's death loops with aplomb, Nadia is even more of a pro with this year's time travel, and Lyonne is able to believably depict her as one. This is of tremendous use to the show as treating this truly awe-inspiring temporal phenomena with a shrug, a quip, and another drag of the cigarette buys everyone time that would otherwise be spent on obsessing over the rules of this thing and "what it all means". Nadia is presented with a tool, accepts its applications and limitations immediately, and gets moving.
But even beyond just her character's utility to the plot, Lyonne uncovers whole new layers of humanity within Nadia this year. In episode three, the spacetime continuum finally buckles under Nadia's continued '80s incursions and both adult Nadia and adult Nora are present in the same space rather than the former occupying the latter's body. Nadia's adaptation to this new reality is immediate and profoundly touching. Whether she's doing this naturally or merely experiencing the "Brain Drain" of the episode's title, Nadia becomes paradoxically more child-like and motherly towards her mother at the same time.
The camera angles down so that Nadia seems smaller in Nora's presence and she continually refers to Nora as "mommy." Later on, however, as Nadia feverishly works to uncover where her family's gold krugerrands were first recovered in the past, she assures Nora that she's going to fix everything and tenderly kisses her forehead. Depicting a fraying mother/daughter relationship where both women play each role simultaneously before their brains completely fall apart is emotionally complex, thrilling stuff. It's also not the kind of thing that Russian Doll had in its season 1 toolbox. Sure, the timeloops of yesteryear came along with profound moral messaging of its own about how we're all connected and even true strangers owe one another something. But season 2's time explorations feel even more personal to Nadia and eventually Alan, which in the usual bit of good storytelling alchemy makes them feel more universal.
The middle portion of Russian Doll season 2 does drag a little before an affecting conclusion. Nadia's journey even further back in time to the World War II era to recover her family's treasures is ultimately one big rabbit hole too far that proves what all savvy sci-fi viewers already know: certain elements of time can never be changed in the first place. By the time the season enters its seventh and final episode, however, Russian Doll makes time for one last bit of emotional release.
After experiencing her 36th birthday party and all the Harry Nilsson that entails once again, Nadia finally accepts that the universe isn't going to allow her to raise herself. Something or someone always came before you and God-willing, something or someone will always come after. Nadia and Alan fall into the void, an empty pocket of space in time "left over from a job not completed." There, both Alan and Nadia's respective mothers are allowed to set them straight one last time.
"Just because I came before you doesn't mean I have all the answers," Nora tells Nadia.
Source: Den of Geek
5.9k Share this