Share this @internewscast.com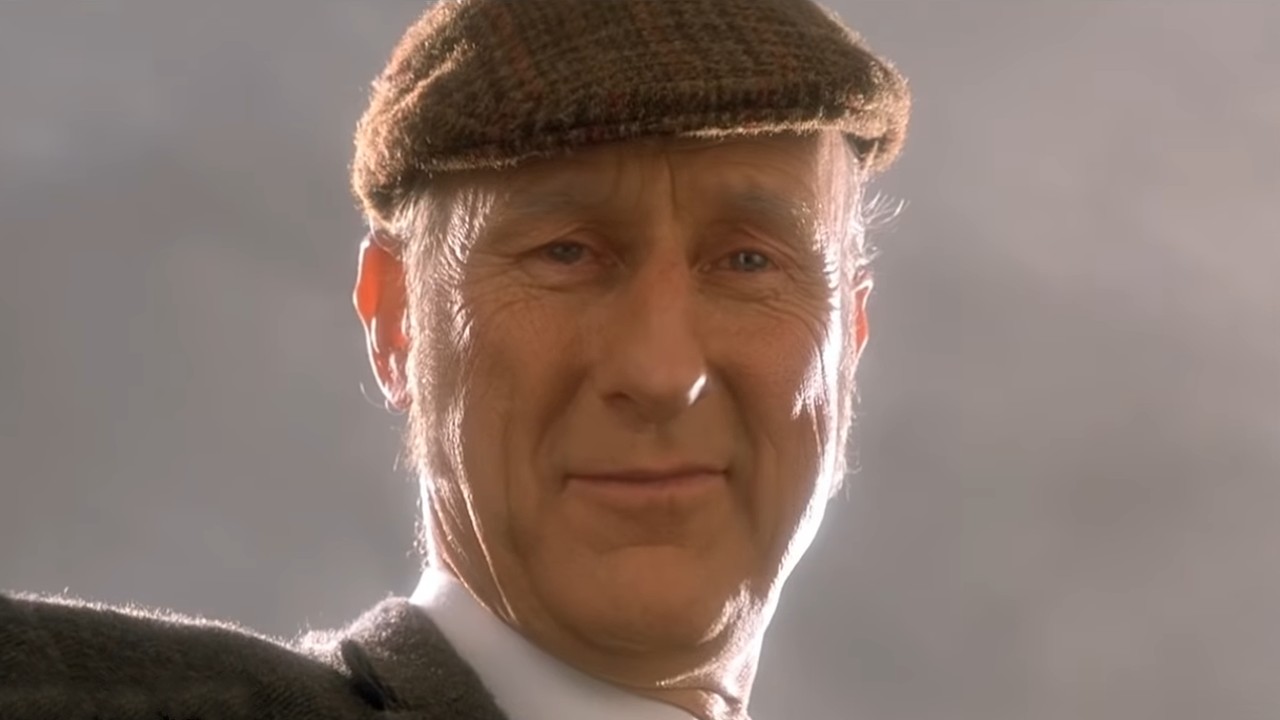 James Cromwell is one of Hollywood's most revered actors with multiple acclaimed films under his belt, including L.A. Confidential, The Green Mile, and The Queen. However, for Millennials and Gen Zers, he will always be the stoic and warm sheep herder Arthur Hoggett from the Oscar-nominated film Babe. He delivered the childhood classic's most iconic line "That'll do, Pig." Decades after spouting the famous line (and his previous ringtone), the Oscar-nominated actor got emotional while revealing how he came up with the quotable line.
His emotional delivery was something otherworldly for the Babe star as he reviewed his career and activism with CBS Sunday Morning. Cromwell revealed the scene where Hoggett tells the title character he did a respectable job took one take. He recalled after closing the gate he had an idea of how he wanted to make the moment memorable. While viewers connected with the sweet line, the scene pulled at his heartstrings in a different view as he looked into the camera and didn't see himself, but his father.
The sentimental line and scene feed something in Cromwell that he didn't get from his late father. The Oscar nominee recalled uttering the line was like hearing his father acknowledge him. However, it wasn't just his father's acknowledgment he got from the line, but they were words from himself and those around him. The iconic line served to say he "did good work."
Before audiences came to know James Cromwell for his film and TV work, his father John Cromwell was a well-known actor and filmmaker whose career in Hollywood spawned from the 1920s to 1950s. He directed notable classics like Abe Lincoln in Illinois and Anne Vickers. His career was upended by the Hollywood Red Scare, leading him to direct and star in Broadway stage productions. As both found success at differing times, the younger Cromwell never heard his father's reassuring words as the elder Cromwell passed away almost two decades before his son hit paydirt with the 1995 cult classic.
The pig-turned-sheepdog dramedy was the surprise hit of 1995 as it found critical and commercial success. The film raked in multiple award nominations, including Oscar and BAFTA. After receiving praise for his turn as the stoic sheep herder, James Cromwell snagged a Best Supporting Actor Oscar nom. The film's success spawned an ill-fated sequel, Babe: Pig in the City, which saw him return as Hoggett. You can rewatch Cromwell utter the famous "That'll do, Pig" line by renting/buying the original film through an Amazon Prime Video subscription.
In the meantime, look over our 2023 movie schedule to see what projects are coming up for James Cromwell. 
Share this @internewscast.com