Share this @internewscast.com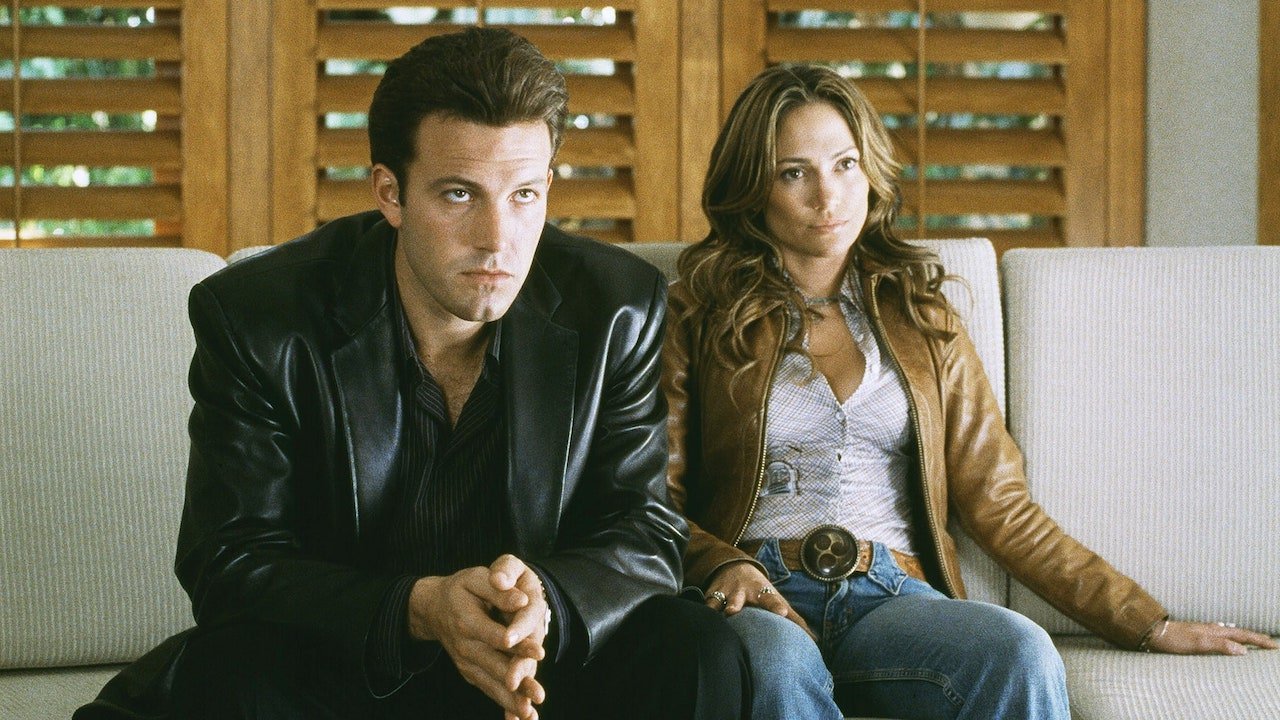 Just like the Oscars are for movies and the Emmys are for TV, the Grammys are the big event for the music industry, and last night, the 65th Annual Grammy Awards recognized the best of the best in this field from October 1, 2021 to September 30, 2022. Jennifer Lopez was among the ceremony's presenters, and while her husband Ben Affleck attended with her, the internet couldn't get enough of him looking like he really didn't want to be at the Grammys. Now JLo has shared a recap on social media of her latest Grammys experience.
Jennifer Lopez wasn't up for any awards at the Grammys this year, but if you're attending the event, whether you're going up on stage or simply seated in the crowd, you need to look your best. Suffice it to say JLo glammed it up quite nicely, and you can watch the below video montage she shared on Instagram to see how her night unfolded.
Ben Affleck may not have been excited about being at the Grammys judging by the expressions on his face (which harkens back to the Sad Affleck days), but Jennifer Lopez looks like she had a blast for the most part, between her stylish arrival, posing for photos, reconnecting with familiar faces and eventually presenting Best Pop Vocal Album (Harry Styles walked away with that honor, which also caught a lot of attention online). It's unclear if JLo posted this video in response to the social media chatter surrounding her husband or if she'd planned to do it anyway, but either way, this is her way of putting a positive spin on the night. Unfortunately, this doesn't clear up if Affleck's discontentment at the Grammys stemmed from some kind of disagreement he'd been having with his wife or just simply not enjoying the event whatsoever.
After being one of the hottest celebrity couples in the early 2000s, Jennifer Lopez and Ben Affleck went their separate ways, with the former being married to March Anthony from 2004 to 2014, and the latter being married to Jennifer Garner from 2005 to 2018. Then in 2021, JLo and Affleck started dating again, and by July 2022, they married in Las Vegas, which was followed by a more lavish ceremony in Savannah, Georgia. The blending of their two families seems to be going well per Lopez's comments from last month, and going to the Grammys marked a break in the couple's efforts to sell JLo's Bel-Air home for a huge profit.
As for what these two have going professionally, Jennifer Lopez's newest movie, Shotgun Wedding, premiered to Amazon Prime Video subscribers on January 27, and her next movie, Netflix's The Mother, comes out on May 5. Affleck was last seen in a cinematic setting cameoing in Clerks III, and along directing and starring in this April's Air with his Good Will Hunting costar Matt Damon, he's also set to reprise Batman in The Flash come July. 
Share this @internewscast.com