Share this @internewscast.com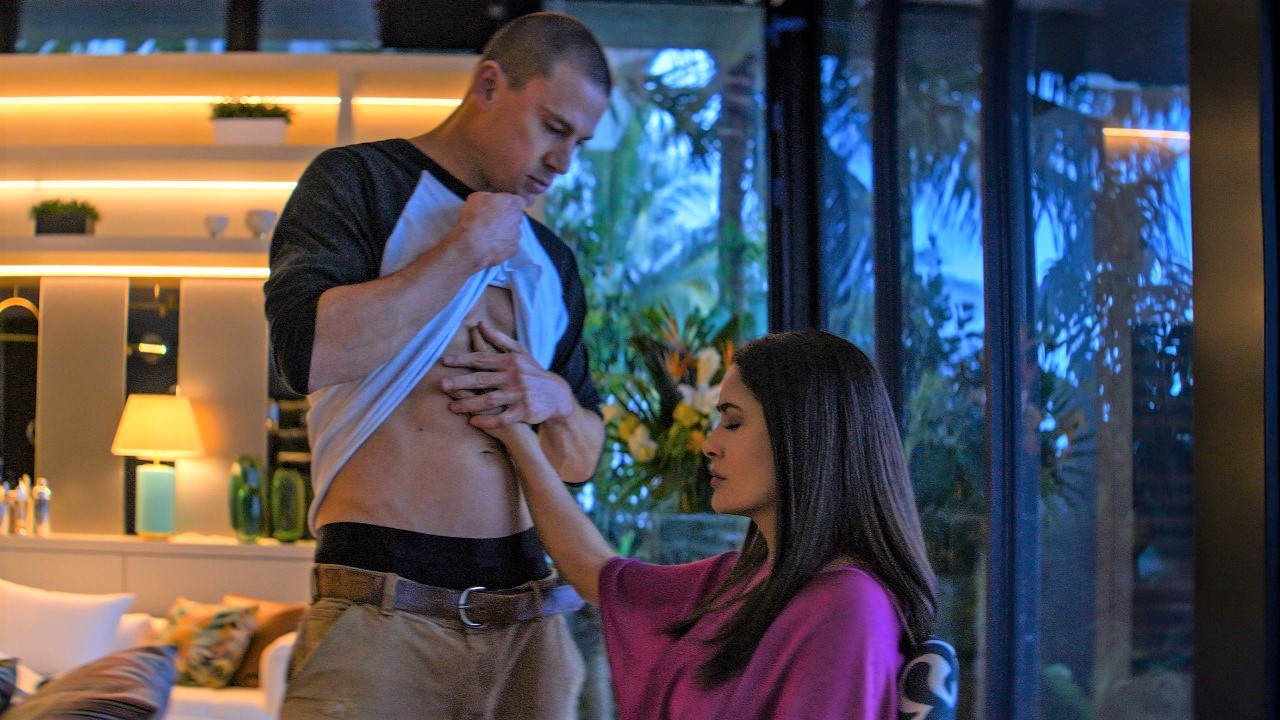 For many people Super Bowl LVII will be the biggest event to take place this weekend, but for others the big game will be easily overshadowed by Channing Tatum's "Super Bowl of stripper movies," aka Magic Mike's Last Dance. The third and (supposedly) final movie in the franchise comes more than 10 years since Magic Mike's premiere, and the actor has promised lap dances, a crazy opening and "less character, more dancing." Reviews are in for the threequel that many thought would never happen, so let's see what the critics are saying.
This time around Channing Tatum's Magic Mike will not be joined by his motley crew of dancer buddies from the first two installments. Instead, Salma Hayek's Maxandra Mendoza whisks the enthusiastic dancer-turned-carpenter-turned-bartender away to London to breathe life into a production she's been running at a theater on the West End. So where will this film fall in the discourse of best dance movies? I'll let the critics answer that. 
Leah Greenblatt of EW grades the movie a B-, saying that while the characters are underdeveloped, there are flashes of the original, and the pelvic thrusting that most of the audience is going for is still there. The critic continues: 
Jude Dry of IndieWire gives Magic Mike's Last Dance a B, saying that while the "playground lesson in consent" sometimes feels patronizing to everyone in the audience, Channing Tatum and Salma Hayek's chemistry gives the trilogy a satisfying sendoff: 
Katie Rife of Polygon says Magic Mike's Last Dance often feels like an advertisement for the Magic Mike Live! shows that take place in Las Vegas, Miami and London, with the plot of the movie setting up an origin story. The review continues:  
Like other critics, K. Austin Collins of Rolling Stone also speaks to how important consent is in Magic Mike's Last Dance, and points out that this movie isn't actually about Mike, but rather Salma Hayek's Maxandra Mendoza. He argues that the movie's good intentions mute the pleasures audiences got in the first films, saying: 
Peter Debruge of Variety agrees that Last Dance — a sequel "in name only," the critic says — has dulled its bite over the last decade. He calls the script lazy, as the film "plays more like a made-for-cable backstage musical than a gender-swapped Pretty Woman fantasy." Debruge continues: 
The Magic Mike movies are considered some of Channing Tatum's best work, with the original also counted as one of Steven Soderbergh's best movies. Mixed reviews are unlikely to deter fans of the first two offerings, so for those of you who want to check out Magic Mike's Last Dance, you'll be able to do so in theaters starting Friday, February 10. In the meantime, the first two movies are available to stream with an HBO Max subscription, and be sure to check out what other films are hitting the big screen soon with our 2023 Movie Release Schedule. 
Share this @internewscast.com