3.9k Share this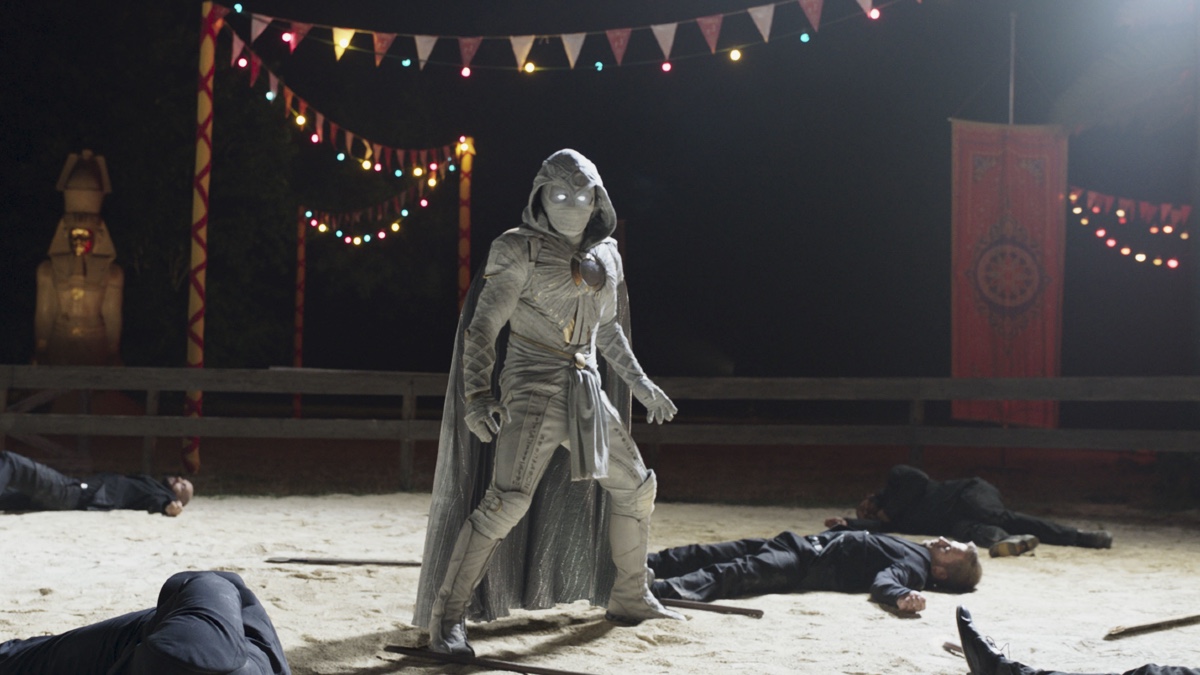 The latest teaser for Marvel's Moon Knight has plenty of exciting action shots and hints of mystery. We get to see Oscar Isaac playing both desert-bound mercenary Marc Spector and timid English shopkeeper Steven Grant, but you may have noticed that the show seems a little scarier than your average MCU offering!
Not only does Ethan Hawke's cult leader Arthur Harrow give off creepy vibes, but the teaser is filled with jump scares. There's even a menacing, skeletal creature sure to be the Egyptian god Khonshu, who resurrects Spector and makes him his earthly agent.
Really, the tone shouldn't be too much of a surprise because Moon Knight has his roots in horror. The character first appeared in Werewolf by Night #32 (1975) as a bounty hunter sent to capture the lycanthropic Jack T. Russell. Writer Doug Moench, who co-created Moon Knight with artist Don Perlin, has a long history of working on horror comics. He wrote everything from Marvel's Godzilla series and the company's anthology comic Eerie to the Batman-as-vampire story Red Rain. For Moon Knight's first solo series, penciller Bill Sienkiewicz joined Moench, who would later illustrate the terrifying "Demon Bear Saga" in New Mutants.
To bring that tone to live-action, Marvel hired indie horror filmmakers Justin Benson and Aaron Moorhead to direct two episodes of the series (the last four are directed by Egyptian filmmaker Mohamed Diab). Benson and Moorhead built their reputation with supernatural character studies such as Spring and The Endless.
Source: Den of Geek
3.9k Share this