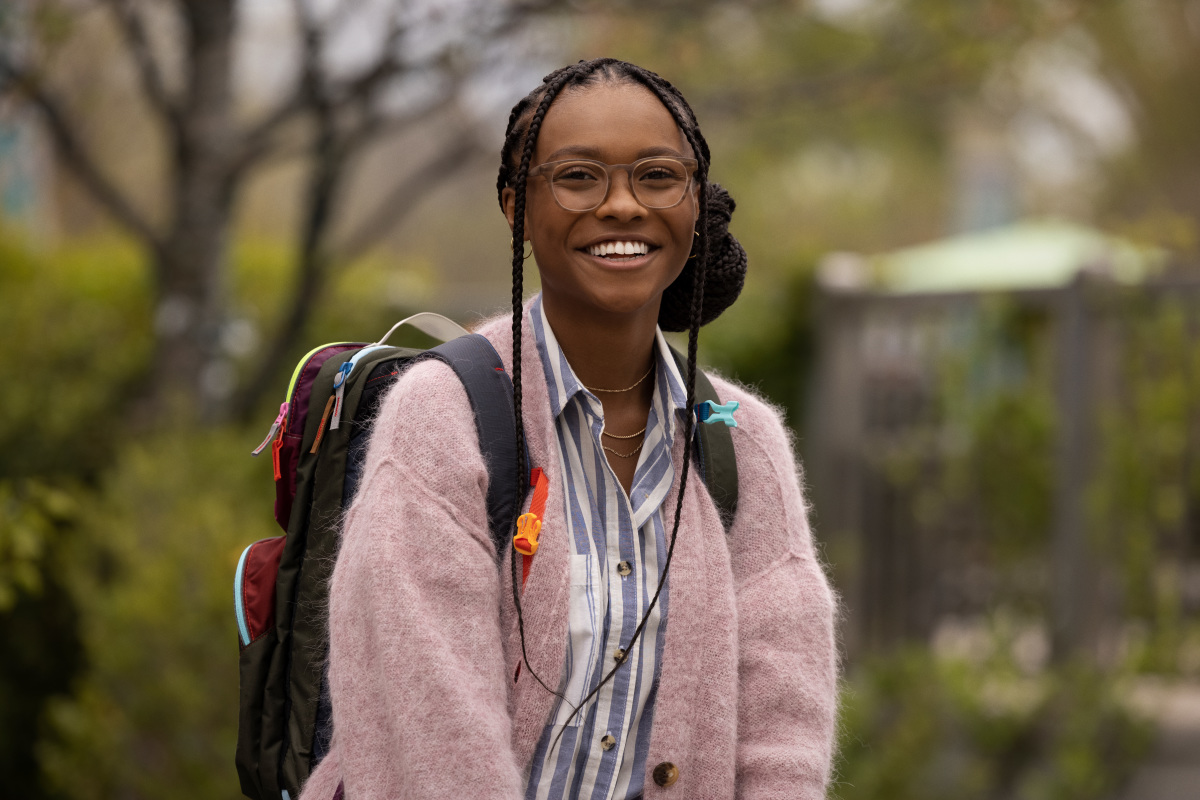 Naomi is an adoptee, and that shared connection is one of the reasons she is enamored with Superman. And while she has a wonderful relationship with her parents, Greg (Barry Watson) and Jennifer (Mouzam Makker), recent events cause her to question who she is. While investigating the stunt, Naomi meets Dee (Alexander Wraith), the mysterious owner of the tattoo shop who seems to know more than he is letting on. After Naomi is confronted by Zumbado (Cranston Johnson), a seemingly shady used-car dealer, she returns to Dee for answers.
Naomi's parents may not know who she is, or want to keep it from her, but Dee steps up to help her figure it out. "In the comics, Naomi's relationship with Dee is like the scene that we see in the pilot." At the end of the episode, Dee reveals his large, metal wings, and tells Naomi they're both different. "I think that, in their relationship, he doesn't have all the answers, but he has some and he cares for her and she cares for him. I also think that the relationship is very special and he's sort of her teacher to her."
Naomi McDuffie runs a Superman fan site, and—like many of our readers—is a huge comic book fan. But unlike the character she plays, Walfall is new to the medium. "I'm not super into comic books. I read a lot, but I had never read a comic book seriously before Naomi." Instead, she geeks out about books and music. "Like I said, I'm a reader. So I have a couple books that, if somebody has read the same book as me, I could talk to you for like an hour. And also music. I'm a huge music listener. So there's certain artists like Frank Ocean that I always geek out about. Or Lauryn Hill. There's just a huge array of people."
Naomi is a fresh take on superheroes, and a story Walfall is excited to tell. "I really care about what I do. And I really care about this project. There's special people behind this project and this is a narrative that hasn't always been told. And I'm excited for people and for families to watch the show." She hopes people who haven't read the comic will be inspired to do so after watching the show. "I think that people who have read Naomi will be really excited about the show. I really hope they think I align with the character."
It's that character that feels so special to Walfall, and no doubt will to many viewers, whether they know the comic books or not.
"I love Naomi," says Walfall. "I have to love her of course, to stick by her side, you know, be empathetic, that's my job. But what I love about her is her confidence. And I love that if someone tells her 'no, you can't do this,' that doesn't mean she's going to stop. I think that what people will also love about Naomi, she's grounded and she's real. Although she's 16, she makes reasonable choices."
Source: Den of Geek