Share this @internewscast.com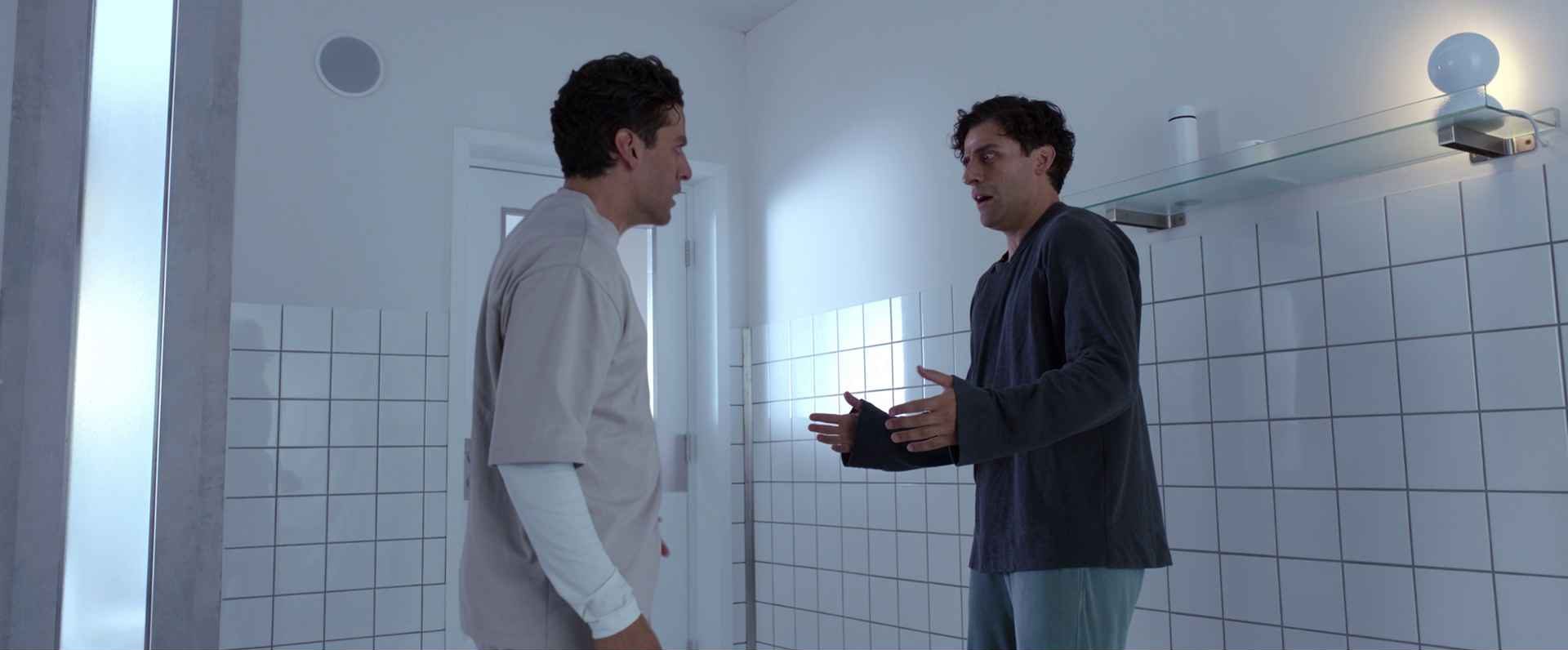 First you have what we imagine to be the regular world where Moon Knight is just one of many heroes in the Marvel Cinematic Universe. The same world we've watched for four episodes, up until Marc Spector was shot in the chest. The second world is the asylum where psychiatrist Dr. Harrow tries to make sense of Marc and Steven's adventures in a grounded setting. Then there's the third world, where Marc and Steven are trying to comprehend the afterlife. They're in an asylum, but one connected to memories and a ship that will bring them to either divinity or damnation, depending on how things work out for them.
Who is Steven Grant?
To Steven's horror, it's discovered that Marc is actually the original personality. As a child, Marc and his younger brother Randall were huge fans of Tomb Buster, a low-budget Indiana Jones knockoff about a dashing archeologist adventurer named Dr. Steven Grant. One evening, the two brothers went to go explore a cave, though their parents gave them strict orders to return home if it started raining. Marc ignored the warnings and they continued their adventure, only for the rain to pick up into a storm and flood the cave. Marc survived, but Randall did not.
Marc's mother blamed him for Randall's death and spent years either neglecting him or physically abusing him, depending on her mood. As a coping mechanism, Marc would become his own version of Steven Grant, picking up an English accent and acting like a polite optimist. Marc experienced the truth when it came to his mother, but Steven got to live the lie that his mother loved him. Without that trauma, Steven was free to live a normal life.
Well, not quite normal, considering he spent decades without 100% control of his body.
How Did Marc Lose Control of Steven?
Marc was part of the military, but having a double life didn't exactly gel with that kind of situation, so he was discharged. He became a mercenary, which led to him becoming the Fist of Khonshu. All the while, Steven got to live a simple life of a museum clerk, not realizing what was really going on and why days of his life were unaccounted for.
Months before the events of this show began, Marc received word that his mother had passed. Though dressed for her shiva, Marc could not bring himself to enter his own home and get any kind of closure, no matter how his desperate father beckoned him. Marc instead drank from a flask and walked off before collapsing in grief and switching back into being Steven.
Source: Den of Geek
Share this @internewscast.com