3.9k Share this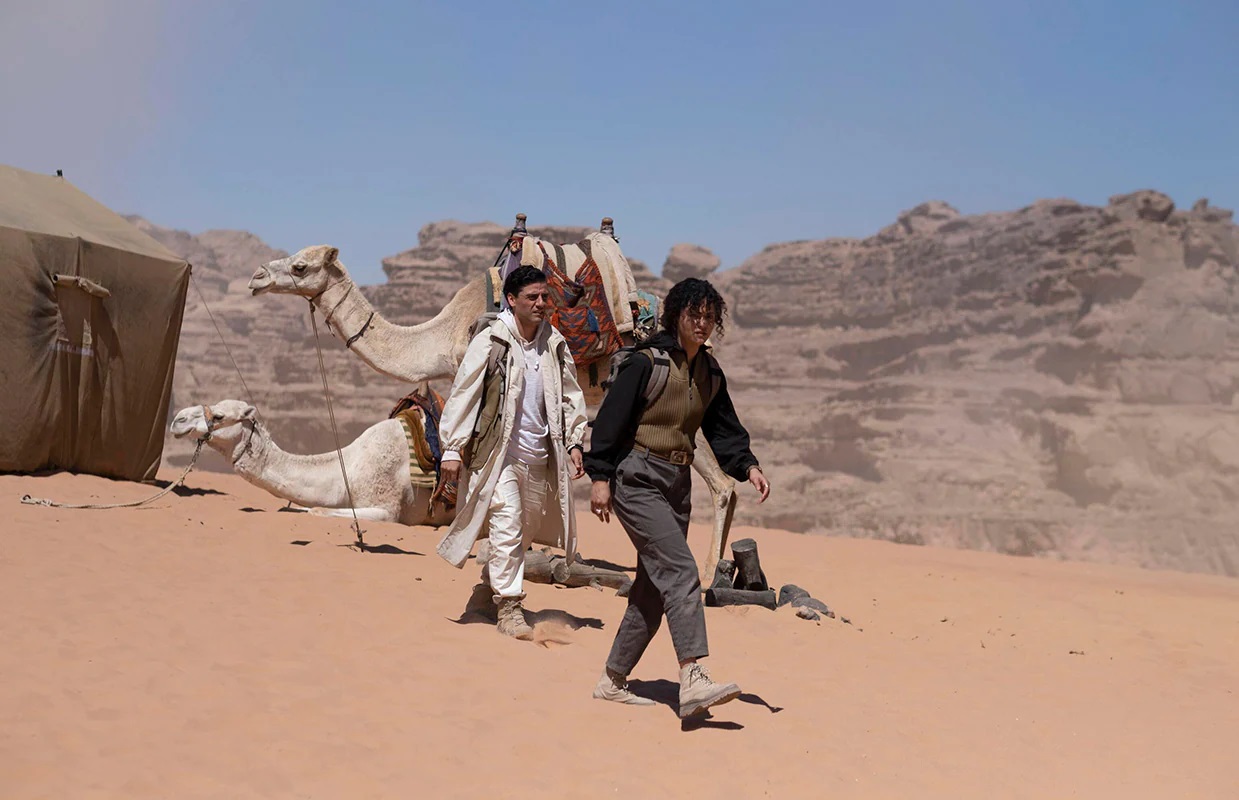 Dr. Peter Alraune attempted to stop Bushman and stab him in the back. Marc saved Bushman's life by telling him to watch out. Marc then watched in horror as Bushman chomped Alraune's throat out. Marc found Alraune's daughter Marlene (Layla's comic counterpart) and insisted she escape. Marlene accused Marc of killing her father and he initially accepted responsibility just so he could cut down on the arguments and scare her off.
Bushman had his men open fire on some civilians for the sake of cutting out witnesses and resistance. A disgusted Marc attacked him and was beaten down for his efforts. Exiled, Marc wandered the desert until he collapsed. He was discovered by some hooded men stationed in a pharaoh's tomb. Marlene was there and felt guilty for taking pleasure in seeing the man she thought killed her father dead.
Marc awoke in front of a statue of Khonshu, fully healed and having some innate knowledge of what Khonshu represented. He dressed in a white cloak, tracked down Bushman, and kicked his ass. All the while, Marlene finally understood that Bushman was the one behind her father's murder.
What Do We Know of Moon Knight's MCU Origin?
Details are a bit scattershot, but they do line up with the comic version so far. Marc Spector was working with a "partner" who became greedy and that turned to violence. Layla's father was a victim of that violence. He wasn't the only one, as a group of archeologists were all slaughtered. Somehow, this incident led to Marc becoming the avatar of Khonshu, God of the Moon.
According to the records read by Arthur Harrow's people, Marc was given official blame for all the dead archeologists. When Harrow himself tried to judge Marc/Steven, he did see that Marc was responsible for Layla's father's death and Marc had kept that information from her. Marc claims that he was indeed there, but he was powerless to stop the death. He sought out Layla afterwards, could not bring himself to explain his involvement, and ended up marrying her down the line.
Will Bushman Appear in Moon Knight?
Based on the original comic and the vague references on the show, it seems like a slam dunk, right? Bushman killed Layla's father.
Source: Den of Geek
3.9k Share this