5.9k Share this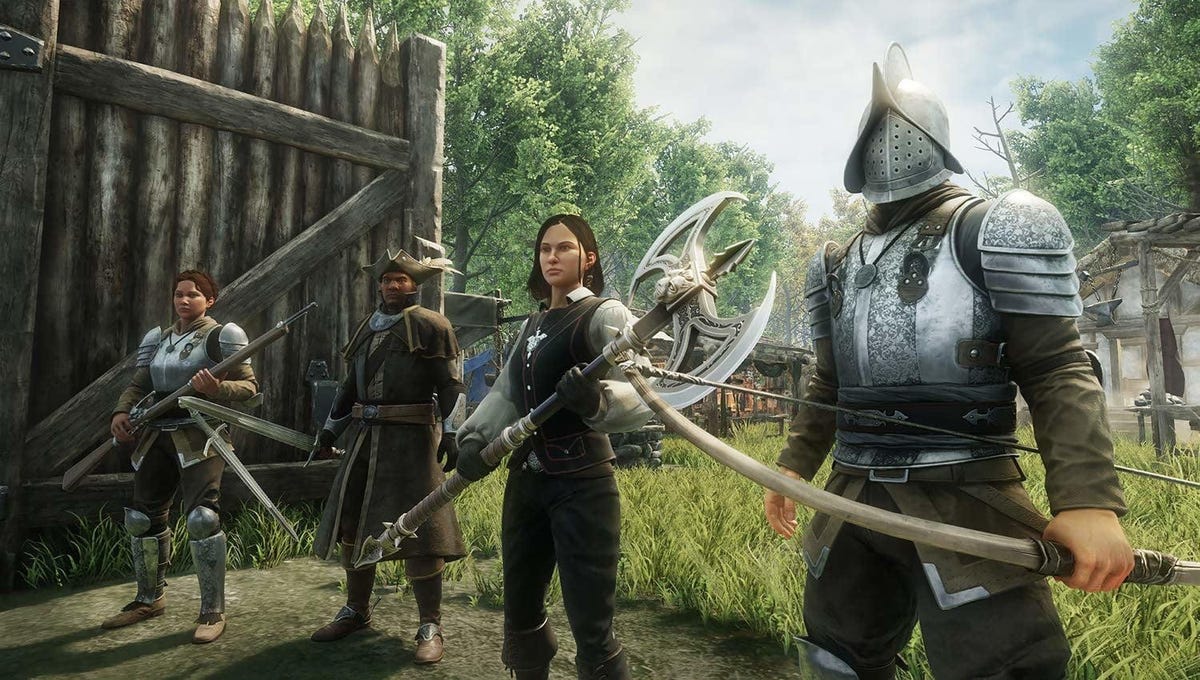 However, what we've seen so far during New World's first few days of retail availability and the earlier beta periods tends to suggest that it's going to take you about 100 to 200 hours to reach level 60 depending on how you choose to play.
To be clear, that's a more "cautious" estimate that accounts for the slow nature of the leveling process and the activities of the average New World player. It really does feel like leveling is intended to be a big part of the early New World experience and, as such, it's pretty clear that you're not meant to reach the level cap in less than 50 hours. Even early diehards are going to have to work hard and use optimized strategies to potentially reach that point closer to the 75-hour mark.
That being said, it's going to be interesting to see how much that time estimate drops once players start hitting the level cap and discover the absolute best leveling methods and routes. It's highly likely that gamers who start playing New World about a month or so from now will be able to hit the level cap in well under 100 hours.
The Fastest Way to Level In New World
It's going to be a little while before we know what the most optimized leveling route in New World is, but here are a few ways you can speed up the initial leveling process:
Use the Town Project Board As Often as Possible
The Town Project Board has actually been "nerfed" since New World's betas, but it should still be your go-to option for questing and leveling. You'll obviously want to prioritize the Project Board quests that offer the most experience points, but since most Project Board quests are easy and plentiful, it's really just a matter of finding as much time as possible to complete as many quests as possible.
Always Prioritize Main Quests
While New World's Main Quests aren't nearly as plentiful as its side quests, they're often the most "efficient" source of XP in the game. While you'll sometimes find yourself waiting to hit the next leveling milestone needed to unlock the next string of Main Quests, you should prioritize completing those quests whenever they appear.
Source: Den of Geek
5.9k Share this