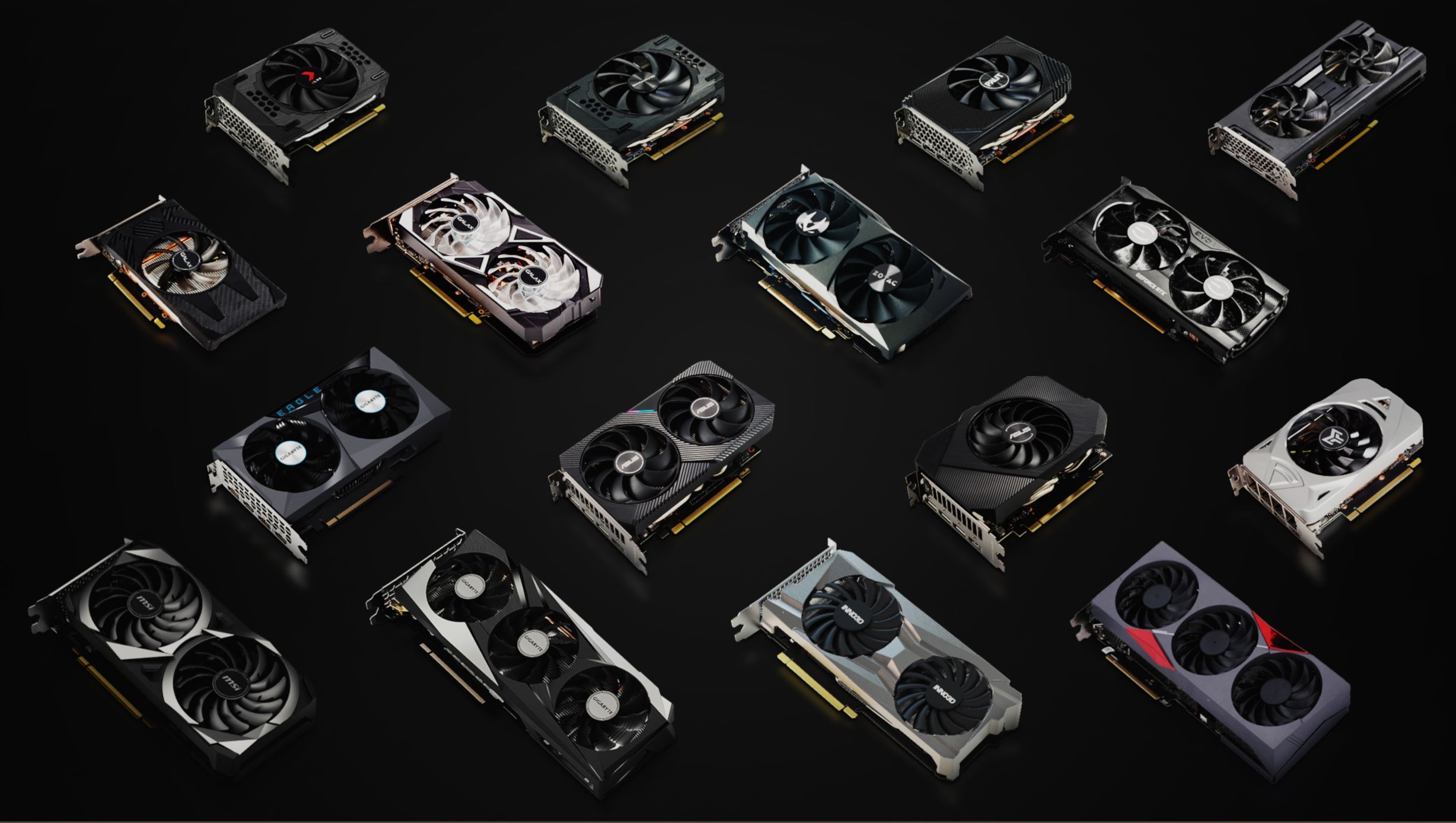 Nvidia RTX 3050 MSRP: $249
Nvidia RTX 3050 Release Date: January 27, 2022
Nvidia RTX 3050 Release Time: Unknown (many Nvidia GPU launches happen at 6:00 AM PST/9:00 AM EST on launch day)
Nvidia RTX 3050 Specs:
Memory 8GB GDDR6
Shader performance (TFLOPS) – 9
RT performance (TFLOPS) – 18
Tensor performance (TFLOPS) – 73
Nvidia GeForce RTX 3050: Where and How to Buy
While I don't know how to make it any more clear that the odds of you buying an RTX 3050 at launch straight from a retail source are painfully low, this is still a "can't win it if you're not in it" situation. As such, anyone who is interested in buying an RTX 3050 as soon as possible should create an account at most of the major tech retail sites if they haven't done so already.
To be a little more specific, these are the major sites you'll want to keep an eye on when you're shopping for an RTX 3050:
Best Buy
Newegg
Nvidia
B&H
Micro Center
Amazon
Walmart
Those in the UK may also want to keep an eye on the Scan and Overclockers websites as they seem to be some of the more reliable sources for restocks and initial shipments in that region.
Based on what we've heard and seen so far, it doesn't sound like any major retailers are offering priority access to the RTX 3050 to users with premium membership plans. So while it obviously won't hurt to have a premium membership to one of the retail sites we've mentioned above (assuming you have or want a membership to one of those sites for different reasons), your best bet is still to access those sites when the 3050 launches and keep hitting refresh until you (hopefully) manage to escape with one in your cart.
Source: Den of Geek