5.9k Share this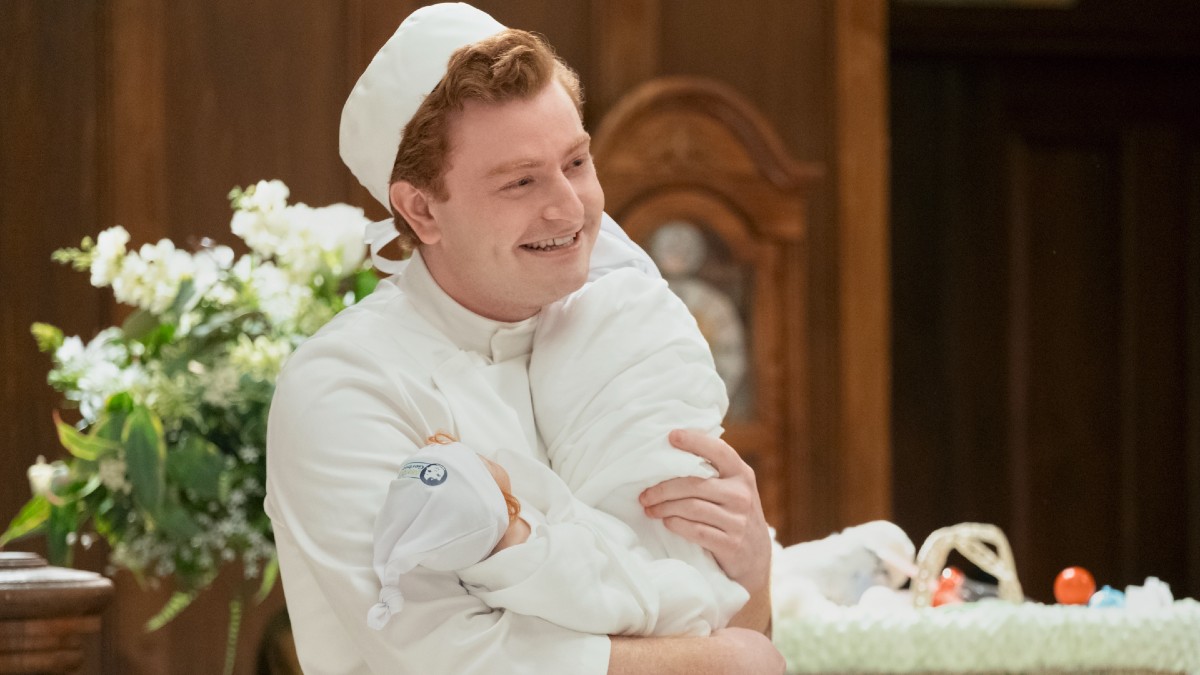 "There was a joke in the pilot that they are 3D printing steak and the fat cartridge is malfunctioning. I thought that was like a comical exaggeration of 3D printing then immediately I got texted that there's a company that's 3D printing steaks," Daniels says.
Getting "scooped" by reality is just one of the byproducts of living on the edge of sci-fi and realism as Upload did in its first and now second season.
Upload season 2 premiered all seven of its episodes on March 11 on Prime Video. As is often the case in sitcoms, the second season is smoother than the first as the audience, cast, and writers have all had time to learn the rhythms of the show's tone and comedy stylings.
"When the jokes are coming out of the personality of the characters, it takes awhile to get to know them," Daniels says. "People said that The Office and Parks got better and better. But when they're watching it in rotation I don't think they're experiencing season 1 with the same issues as they had the first time because now they know the characters."
What's interesting about Upload though, as opposed to previous Daniels-produced shows like The Office, is just how far the comedy occasionally has to blend to accommodate the ambitious plot. Season 1 of the show introduced not only the high concept of a digital afterlife but also a compelling murder mystery that got its lead character, Nathan Brown (Robbie Amell) there in the first place.
Upload season 2 expands these concepts in deep, satisfying ways. The show embeds major character Nora Antony (Andy Allo) in with a group of Luddites (or "Luds") as they craft a plan to take down Horizon.
Source: Den of Geek
5.9k Share this