3.9k Share this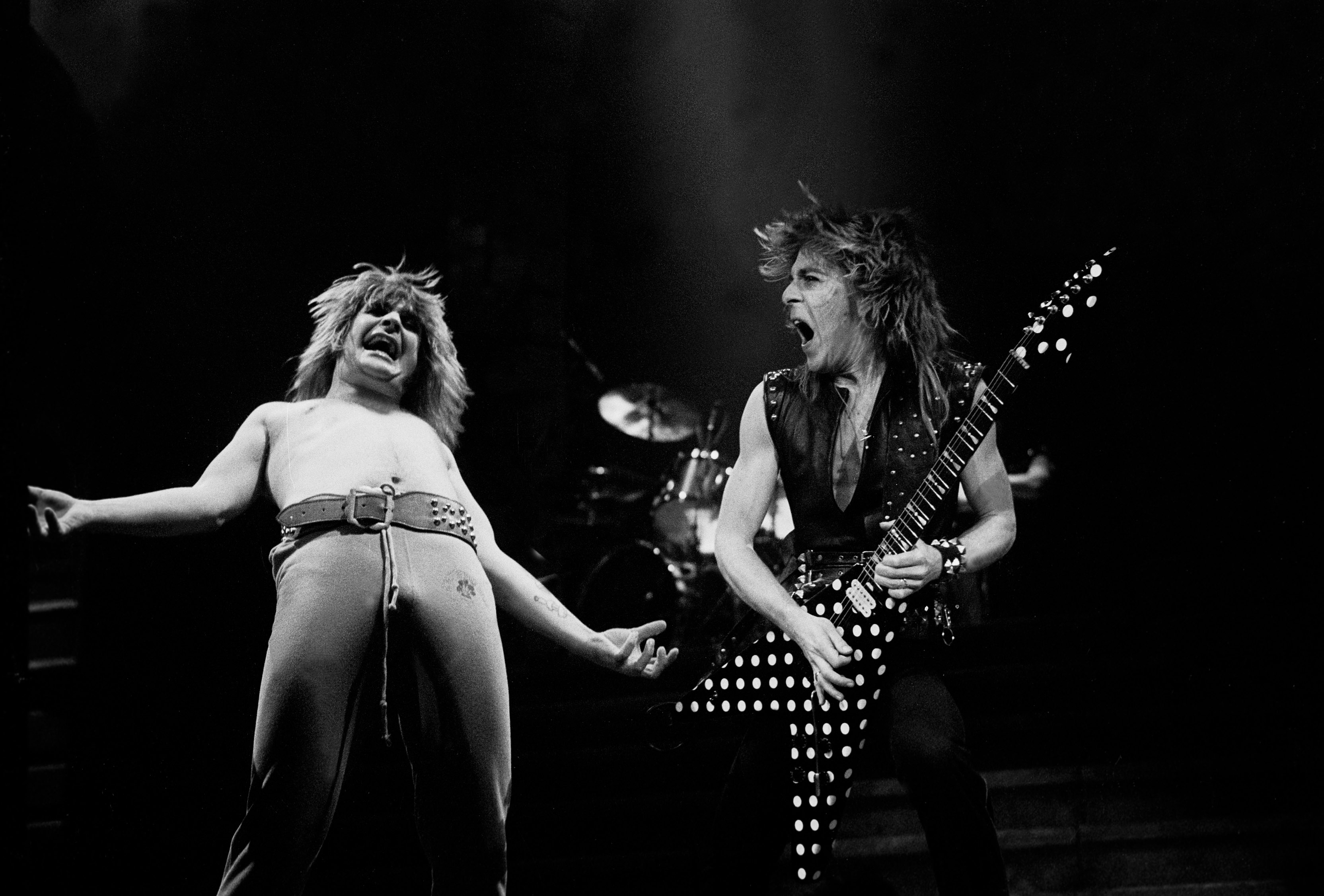 Tracii Guns: Absolutely. First of all, any experimental guitarist should have a guitar tech helping them while they're playing live. What, specifically, Randy was using, was an Echoplex tape delay. Now we have these fancy echoes, where you can actually tap your foot in time on the delay and it's the tempo of the song you're playing, and there are divisions of time that you can set it to, like The Edge from U2, he has multiple delays. But back then, no one had them.
On an Echoplex, you have a lever, and you have some numbers that don't really correspond to anything. It's kind of like, maybe, milliseconds? I don't know and I've been using them my whole life. But because the motors are so inconsistent and the voltage is so inconsistent you can't possibly say "this is 350 milliseconds at this spot," because every machine is different.
So, what Randy, in essence, did was say "Hey, this song is this tempo, and I'm going to mark it down. And when I play this song, this is about the right tempo," [chugs a slow beat], and he made those marks. If you have a song like "Killer Girls," for example, where there's a tempo change, you have to have someone to change that delay. You can't be playing and then reach down to the lever.
I found that fascinating too. It was like, wow, this guy really is one of the guys that did that. Other famous people, obviously Eddie Van Halen and Brian May, use tape delays live as well. They had multiple tape delays. They would have one set to this speed, one set to this speed, and set the on-off switches. But when you're a young guitar player playing clubs in Hollywood, you can't afford four Echoplexes. Even back then, they were like 700 bucks. It's a big appliance. Yeah, when I saw that in the documentary, I said, "yeah, that's how he did 'em."
The documentary explores the "crosstown" rivalry between Eddie Van Halen and Randy, and I love the Wah-Wah pedal story.
Andre Relis: Obviously I wasn't there, I can't tell you 100% it happened. But his guitar tech says there was major competition, it seemed, between the two of them. But I wasn't there. So, it's hard for me to say.
Source: Den of Geek
3.9k Share this