5.9k Share this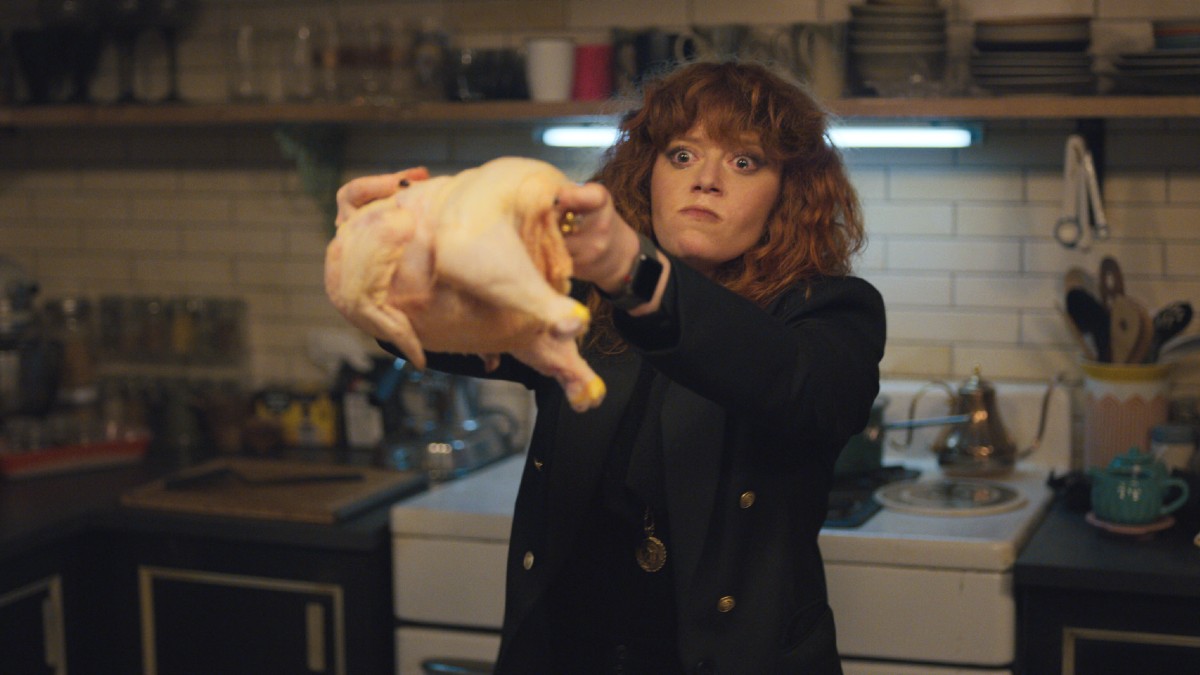 As Nadia and Alan team up to figure out why they're both stuck in this bizarre purgatory, they ultimately discover that his first death was suicide by jumping off his building. It's only as they retrace these chronological steps that he hits upon a potential reason: Each of them had the chance to help the other before their original deaths, but being bad people, they failed to notice someone else in the universe hurting.
And even though they seem to resurrect over and over without consequence, Nadia begins noticing rotting fruit and wilting flowers—implying that there must be a finite number of resurrections before their time loops begin decaying their respective worlds.
How They Break Out of Their Loops
Once they both acknowledge that this all goes back beyond their first deaths, Alan but especially Nadia must confront where in their lives they've gone astray. Flashbacks fill in details of her unstable childhood, from her eccentric mother Lenora (Chloë Sevigny) who didn't make it to her own 36th birthday. Even more disconcerting for Nadia is the realization that in every reality in which she has died, she's been mourned by her mother's best friend and her mentor figure Ruth (Elizabeth Ashley), who even accidentally shoots her in one scenario where she thinks Nadia is a burglar.
Nadia's emotional journey involves making amends with her ex John (Yul Vazquez) and finally meeting his daughter Lucy, though that goes awry when she offers the girl her beloved childhood copy of Emily of New Moon and then gruesomely coughs up blood and pieces of a shattered mirror before succumbing to the death loop. The same goes for realizing that Horse (Brendan Sexton III), the homeless man she passes in Tompkins Square Park in various realities, is someone she might actually know. She even has sex with Alan in one loop, which isn't exactly the way out but isn't the worst idea, either.
However, the only way in which Nadia and Alan can actually break the cycle is to each help the other when they cross paths at the deli… the only problem being, each resurrects into a reality in which the other doesn't know them and is indeed at their most supremely self-destructive. The season 1 finale "Ariadne" features the Nadia and the Alan who we've watched learn hard truths about themselves from their many deaths and half-lives using that growth to reach out to the other when each of them most needs a kind stranger.
While that would have been a bittersweet note to end on, the parallel realities converge when they each join a procession—led by Horse—of the parade of life through a tunnel in the East Village. As the split-screen effect shows the two parades seemingly encountering one another, we see one Nadia pass several others, and then suddenly our Nadia and our Alan find each other again, this time in life instead of death.
Source: Den of Geek
5.9k Share this