5.9k Share this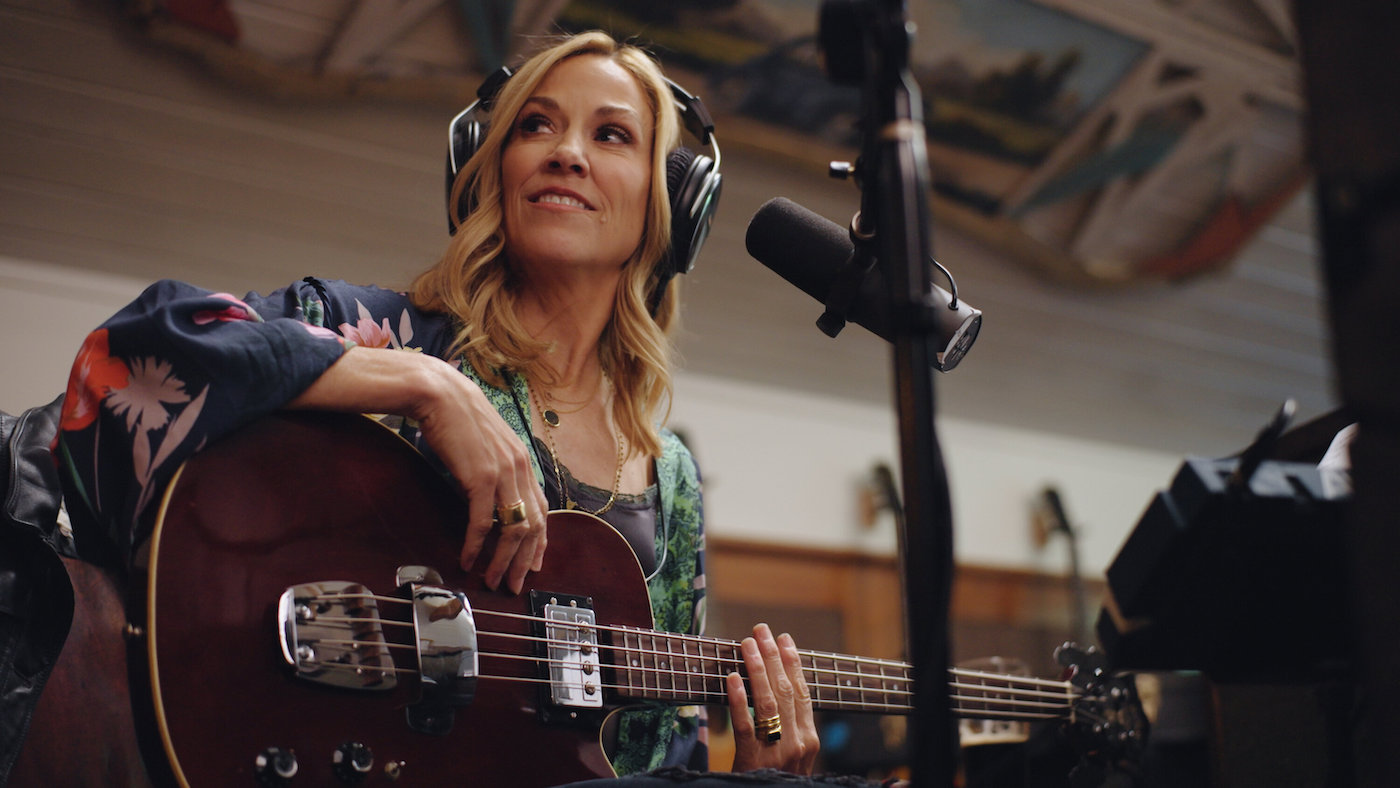 "You say it's hard to look at your life objectively," Morrow tells Crow while sitting in the DoG studio. "Well, I've looked at your life objectively for the past year, and you 100 percent had a gigantic effect on a lot of people. A lot."
Indeed, Sheryl is almost a who's who of music leaders, rock stars, and old celebrity friends who dropped by to offer their own memories of Crow through the years, and what the Los Angeles music scene was, then and now. Also according to the filmmakers, and unlike so many other documentarian experiences, the friendly answer of the participants was always the same: I'm doing this because it's about Sheryl.
Says director Scott, "It was really fun, because the list of people [who agreed to appear] on the film… these are rock gods, musical heroes, and it's just a testament to Sheryl. Usually you have to chase down interviews, and in this case, it was like, 'Okay, let's narrow it in and really tell a curated story here.'"
That story of this film began, really, when Crow first Zoom chatted with Scott during the height of the pandemic. Crow knew she wanted to tell her story as a doc and had discussed doing so with a number of filmmakers in the past—all women, she notes—but with Scott there was something in her style that seemed like kismet.
"She's like a little rocker," Crow says, "she's edgy, and also she wanted to tell the kind of story that mattered for me."
The heart of the documentary is a series of recent, in-depth interviews with Crow in which she and Scott candidly discuss Crow's career, her aforementioned childhood, and the darker sides of the industry, including Crow's own experiences with sexual harassment and the withering scrutiny of celebrity. They also are able to dive into the fun, unseen side of that lifestyle by revealing never before seen behind-the-scenes footage and home movies that Crow had accumulated over the years.
Source: Den of Geek
5.9k Share this