Share this @internewscast.com
If last year's Paris Fashion Week was all about Florence Pugh, this year Rachel Zegler had her own exciting adventure in the City of Lights. This was partially to head to Paris Disneyland and see all of the Snow White stuff – she's set to lead the upcoming live action version of Snow White for Disney. She was also there for the major fashion moment, however, and she showed up for the Christian Dior event in a fun way, later joking about showing underboob. 
The 21-year-old actress rocked a nude-colored frock for the Christian Dior Haute Couture Spring-Summer 2023 fashion show in Paris this month. She sat alongside other big names like Beatrice Borromeo Casiraghi, Carla Bruni, Karlie Kloss and Chiara Ferragni at the show, and looked totally professional at the event. But afterward she had a little fun with the ensemble, noting it was the week she decided to bring out the "underboob." Take a look.
Her first picture in the group gives us a close-up of her Dior show ensemble, which does, in fact, crop rather close to the point where I'd probably be worried about a wardrobe malfunction. In another video, the actress stated the look came from the last Spring/Summer collection by creative director Maria Grazia.She paired it Rouge Dior 720 Icon by  two piece ensemble made of raffia and with a bralet top. 
The good news is she seems pretty confident in the look, which manages to be edgy while pretty and feminine at the same time. It's a fine line, people. On the post, Zegler captioned (edited for capitalization), "I spent a week in Paris just to show my underboob. You're welcome." 
The Snow White actress isn't the first to sport an underboob-baring look, but she is perhaps among the most notable celebs to pull off this look so far. While Zegler's done it at least the once, she is certainly not the queen of pulling off the underboob look though, as Megan Fox has turned heads in neon green bodysuits and a full underboob-baring Barbiecore look that caught plenty of attention.
Other celebrities seem to agree Zegler's look was fantastic, though, as many of them commented on her post. Author Hazel Hayes may have put it best when she wrote: 
Of the additional photos in the same Instagram thread, the star of the upcoming Disney movie also took a break from the fashion scene to have a little fun. In fact,  when the actress headed to Disneyland Paris that same week, she also tweeted about the experience of seeing little kids connect to a character she is about to bring to life on the big screen, as well. She stated on Twitter:
And she came home with a souvenir or two, showing she can go straight from en vogue to theme park chic.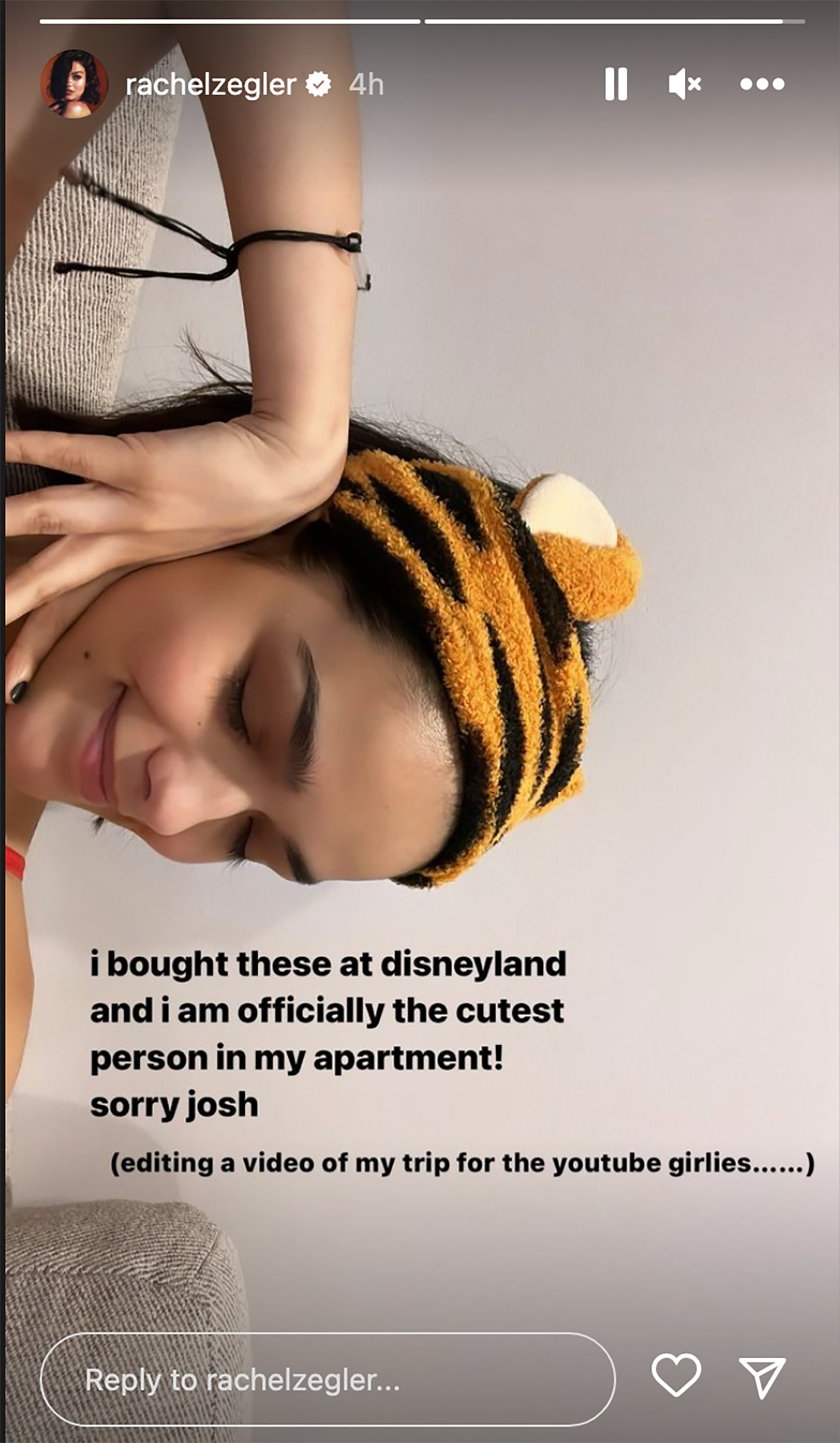 Disneyland Paris plus Paris Fashion Week might be an odd combination for some, but as a fashionista who owns a set or two (or OK five) Minnie Ears the crossover appeal is real. Now, I just can't wait to see what Zegler brings on the fashion front as well as to the Snow White role as a Latina cast as a princess. 
Share this @internewscast.com