5.9k Share this
"The key to hunting Jedi…is patience," says the Grand Inquisitor in a voiceover accompanying a shot of him on Tatooine interrogating someone. In the background, you can see two other Inquisitors, which means there are several assassins likely hunting Obi-Wan at once…
Sung Kang as the Fifth Brother…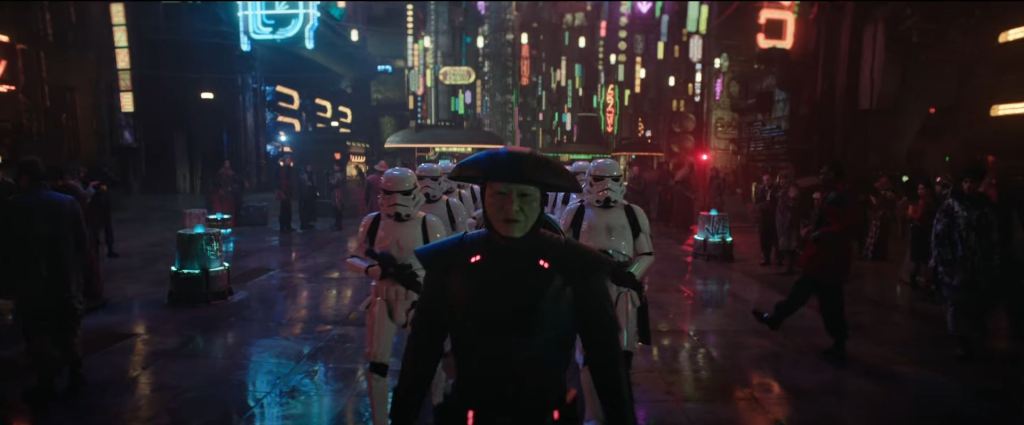 Sung Kang from the Fast & Furious movies plays the Fifth Brother, another Inquisitor we've met before. He originally appeared in Rebels, opposite the Seventh Sister, as one of the Inquisitors tasked with killing Kanan Jarrus, a former Jedi turned rebel agent. But according to this trailer, before he was trading blows with Kanan, Ezra Bridger, and Ahsoka Tano in animation, the Fifth Brother paid visits to both Tatooine and Daiyu in search of other prey.
…and a New Tholothian Sister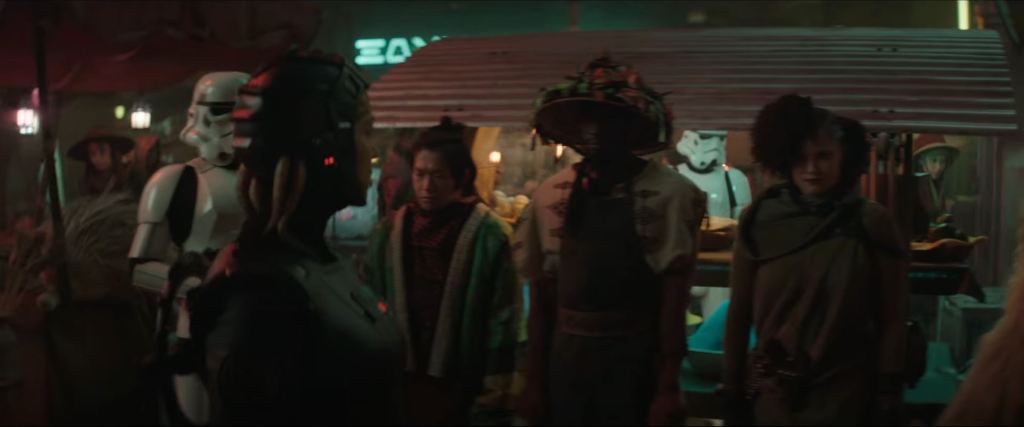 At one point in the trailer, Reva meets with the Fifth Brother and another Inquisitor who we don't think we've seen before. We originally thought this was the Seventh Sister in live action, but the tendrils on her head suggest she's actually a Tholothian character we've not seen before.
We've know the Fifth Brother, Seventh Sister, and Eighth Brother from Rebels; the Second Sister and Ninth Sister from Jedi: Fallen Order; and the Fourth Sister and Tenth Brother from the comics. If Reva is indeed the Third Sister, is this other character…the Eleventh Sister?
Double-bladed Spinning Lightsaber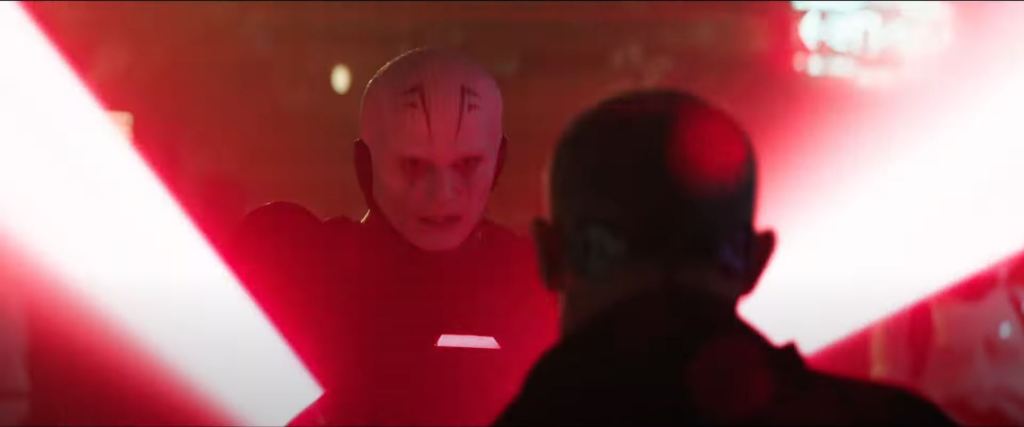 The Inquisitors are one of the Empire's most elite divisions, so naturally they get their very own special lightsabers. First wielded by the Grand Inquisitor on Rebels, it was soon revealed to be the weapon of choice for Inquisitors, and it's easy to see why.
The double-bladed spinning lightsaber is one of the most intimidating lightsaber designs ever introduced to Star Wars. Not boasts two red hot blades that spin on a track like a propeller, making it the perfect weapon with which to cut down weary fugitive Jedi. In the trailer, you can see the Grand Inquisitor using it to scare someone on Daiyu into giving him the information he wants.
Source: Den of Geek
5.9k Share this