Share this @internewscast.com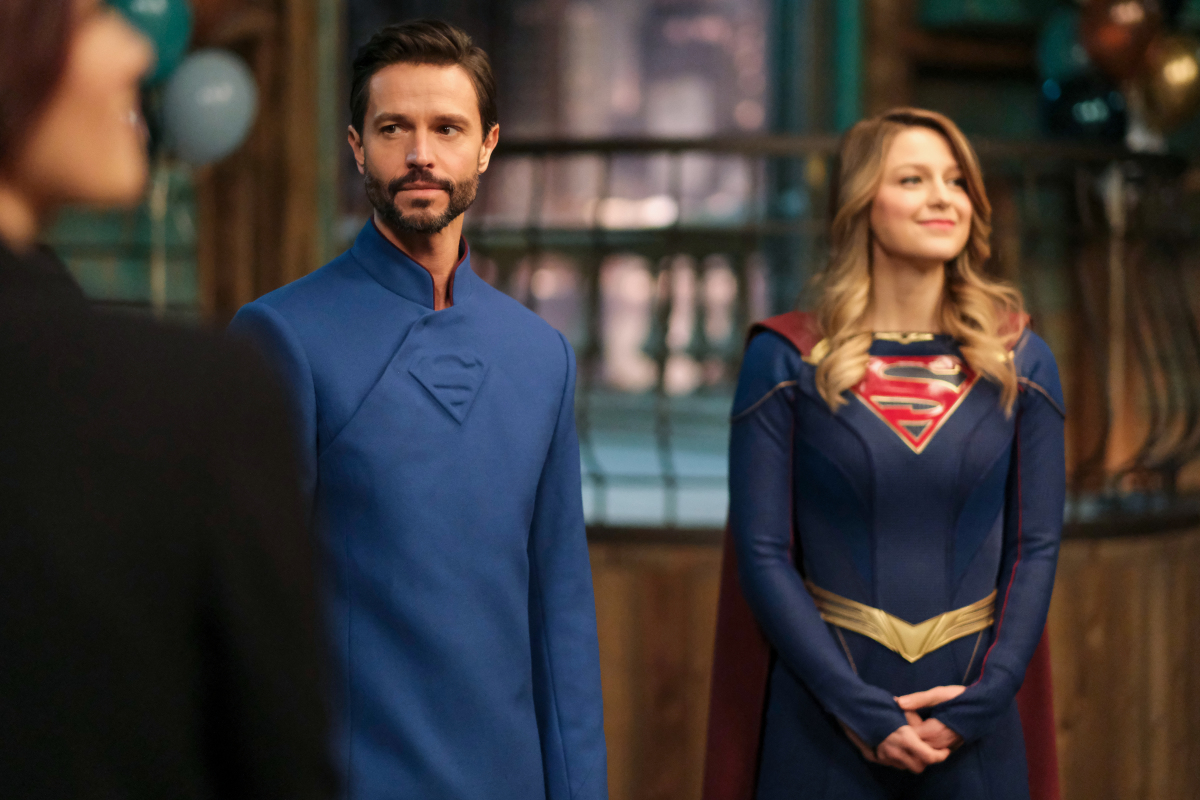 Throughout the episode, everyone struggles with Kara and Zor-El's time in the Phantom Zone. Kara tries to manage triggering reminders of the phantoms with friends, family, and at work, which is only compounded by the realization that the team's efforts to save her unleashed phantoms on innocent people in National City and an assignment to cover how "Supergirl" took on the phantoms in her absence. It's the kind of emotional fallout that makes sense for someone like Kara, who tries to always be the one shouldering the burden – which is probably why she's also trying to hide the fact that she's struggling now that she's finally back.
Viewers know that Alex is experiencing something similar, but of course both Danvers sisters try to grit through it. She was so afraid for Kara's safety that she can't simply go back to normal. Hopefully these two will be able to lean on each other, because Alex is right – the only way out is through, and they can only get through it together. Seeing Kara take inspiration from fellow journalist Iris West-Allen was a nice touch – more of these little moments of connectivity and more acknowledgment of Iris's journalism career, please!
For his part, Zor-El spent roughly 40 years in a world not only without hope, but thinking he was to blame for the destruction of his planet and the deaths of everyone he knew and loved. It turns out he saved his daughter as well as Argo City, but Zor-El had no idea until Kara came to the Phantom Zone. Behr says that this bleak time was filled with guilt, self-hatred, and sadness for Zor-El, and that the phantoms, "broke him down and sucked the life out of him."
One thing the episode did especially well was balancing out the heavier elements with lighthearted banter from the team and the sheer joy of seeing the gang back together and Supergirl flying through the air again.
"I feel like after being seven episodes in the Phantom Zone, I think everyone deserved a little levity," Behr says. And Zor-El deserved to get to know his daughter again, as an adult. "I think he wants to experience the life that Kara has created for herself on Earth, along with some of the other new Kryptonian perks. He wanted to experience some joy."
Speaking of that joy: Behr got to fly with Supergirl!
Source: Den of Geek
Share this @internewscast.com