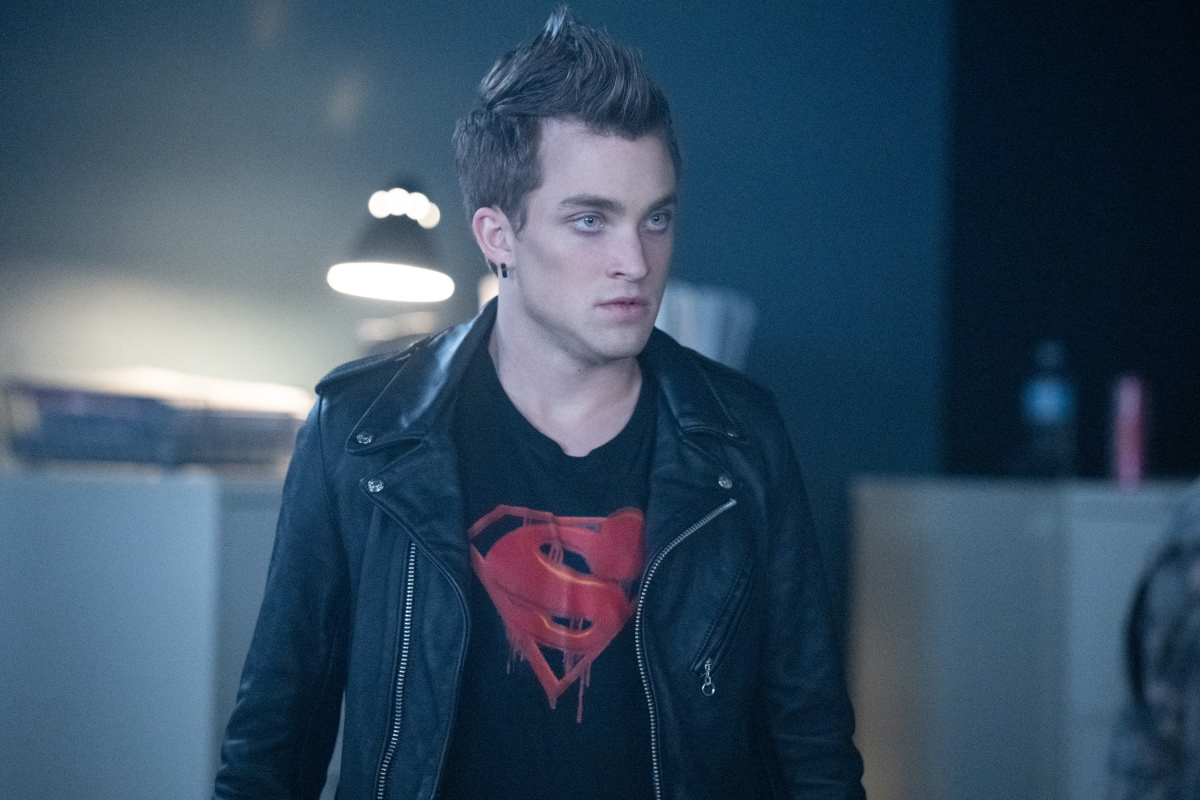 In this world, Jonathan is the Kent child born with superpowers, and that's hardly the only thing that sets him apart from the Arrowverse version we know, from his relationships with his family to his sartorial choices. Yet, according to actor Jordan Elsass, who plays both Jonathan Kent and his Bizarro alter-ego, Jor-El, the pair have more in common than you might think at first glance.
"[He's] so the complete opposite of Jonathan Kent in every way. [From] the way he presents himself and a totally different demeanor and attitude, and way of approaching things. So many differences," Elsass says. "But something I tried to get at—yes he's way different. And he is that Bizarro version, but he's also similar on the inside."
After all, the rules of Bizarro World are about inversion and opposition, not drastic wholesale change.
"It's not that he himself is a different person," he explains. "I think he's actually very similar to Jonathan in terms of how he perceives the world. It's just that he was raised differently and so he deals with situations differently. And he chose a very different path. And in the end, he thinks of himself very differently."
Jon-El grew up in a very different reality than Jonathan: the Kents certainly don't seem terribly close, and the combination of his newly manifested powers and the fishbowl of fame that surrounds their family means that he's perhaps had to grow up a lot more quickly than his real-world counterpart has. It's actually shockingly easy to forget that Jon-El himself is also still a child, a fact that Elsass himself points out.
"He's still a kid, you know, even though Jon-El is totally different than regular Jonathan. And he's experienced life in a much darker way," he explains. "But at the same time, he is still fifteen. He wants to publicly look like he's a badass and like he's really cool. But he has a lot of insecurities and a lot of [emotional] holes that need to be filled. It was an interesting thing to delve into. I thought through a lot of different factors."
Source: Den of Geek