3.9k Share this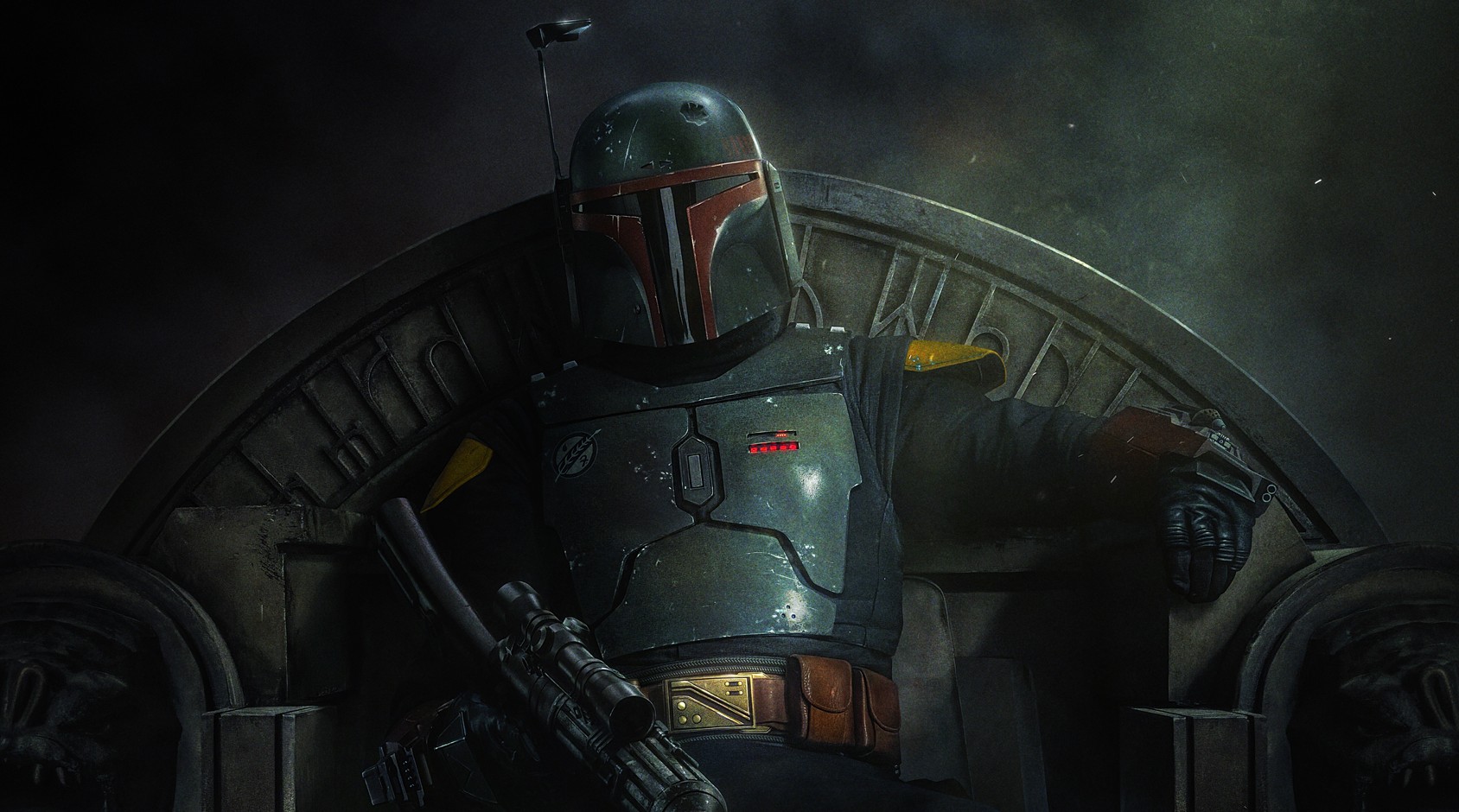 That also means the wonderful Ming-Na Wen is also returning as Fennec Shand. The assassin who first ran afoul of Din in the first season of The Mandalorian was saved from a painful death in the deserts of Tatooine by Boba. Although she was severely wounded in the stomach, Boba was able to use machine parts to save her life. So, technically, Fennec is a cyborg assassin, which makes her that much cooler!
You may be wondering whether Din Djarin (Pedro Pascal), Bo-Katan Kryze (Katee Sackhoff), Greef Karga (Carl Weathers), or Ahsoka Tano (Rosario Dawson) will appear in the new series. The short answer as that we don't know, but I wouldn't count on at least a cameo from one or two of these characters. But you might have a better chance of seeing Tatooine natives Peli Motto (Amy Sedaris) and Cobb Vanth (Timothy Olyphant) on the show.
One thing we do know is that Robert Rodriguez (Sin City, Alita: Battle Angel) is showrunner this time around. He directed several episodes, along with The Mandalorian returners Jon Favreau, Bryce Dallas Howard, and Dave Filoni.
When Will The Book of Boba Fett Trailer Drop?
Disney hasn't said when fans should expect The Book of Boba Fett trailer, although the studio has traditionally dropped trailers for new December Star Wars releases in October. That said, the virtual Disney+ Day event on Nov. 12 might already be bookmarked for this long-awaited trailer. Disney also is hosting its annual D23 fan event on Nov. 19-21, which could be the perfect time to release the trailer.
When Will The Book of Boba Fett Take Place?
This is an easy one. The Book of Boba Fett picks up right after The Mandalorian season 2, which is set five years after the events of Return of the Jedi and the death of Jabba the Hutt (obviously). Oh, you want an actual date on the Star Wars canon timeline? The Book of Boba Fett takes place in 9 ABY (that's 9 years after A New Hope, basically).
When The Book of Boba Fett begins, Boba and Fennec will just have taken over Jabba's territory, the Imperial remnant is still operating in the Outer Rim, and the Mandalorians are still scattered throughout the galaxy, although Din and Bo-Katan may be preparing to take back Mandalore. Grogu is probably still with Jedi Master Luke Skywalker.
Source: Den of Geek
3.9k Share this