5.9k Share this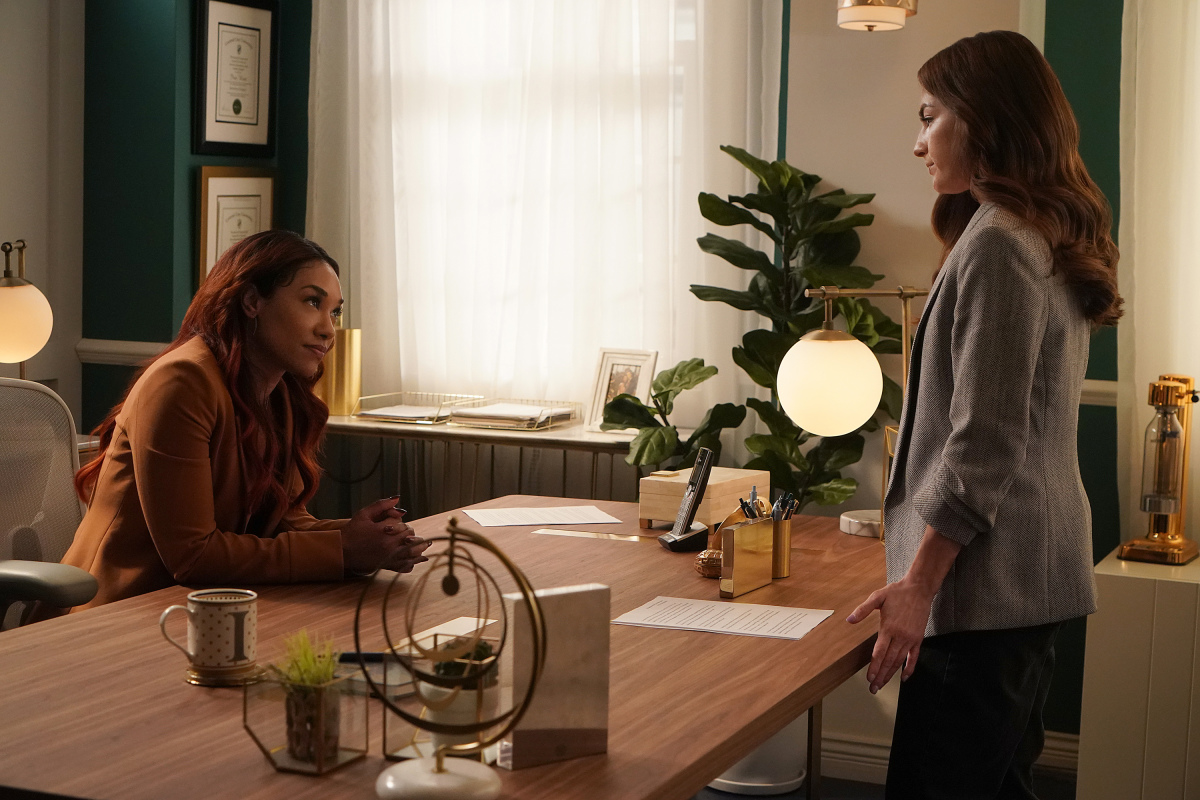 "She's been involved with a gang, she's been in juvie, she was introduced as a criminal," actress Kayla Compton, who plays Allegra, tells Den of Geek. "But then she makes this transition and enters Team Citizen and Team Flash with new eyes."
According to Compton, her background has given Allegra a particularly in-depth understanding of the way our systems can often fail or forget those who fall through its cracks.
"I think she fights really hard for people who maybe have been overlooked," she explains. "She always wants justice and she's going to defend the weak. And she's a real true hero at heart, regardless of if that's at work as a reporter or as a superhero or just walking down the street. She really, really remains true to staying out of her past crime life and moving towards defending people, being there for people."
And that's true even when it comes to the people that some members of Team Flash might consider enemies. During Season 8's Armageddon event, Allegra was one of the most strident voices pushing to save Eobard Thawne's life, despite his long history of terrible actions and repeated attempts to kill Barry and friends.
"She brings a new perspective [to the team]. A younger perspective, and one that reminds people of where they've come from because she's closer to having just come out of the crime life and is just stepping into the hero life," Compton says. "And so I feel like it's really easy for her to be like, 'Hey, no, remember this is what we do. This is who we are'."
Eric Wallace told us a couple of weeks back that much of the remainder of Season 8 would be about our favorite characters "leveling up emotionally," and he specifically touted Allegra's "very interesting emotional arc" that "plays out in the back half of the season". And in the wake of "The Fire Next Time," it seems safe to guess that arc will likely involve the growing tension between Allegra's desire to help the marginalized and overlooked in Central City tell their stories and her desire to mentor the young reporters at CCC Media, who may not be focusing on the sort of subjects she sees as valuable. (Welcome to the media industry, girl.)
Source: Den of Geek
5.9k Share this