5.9k Share this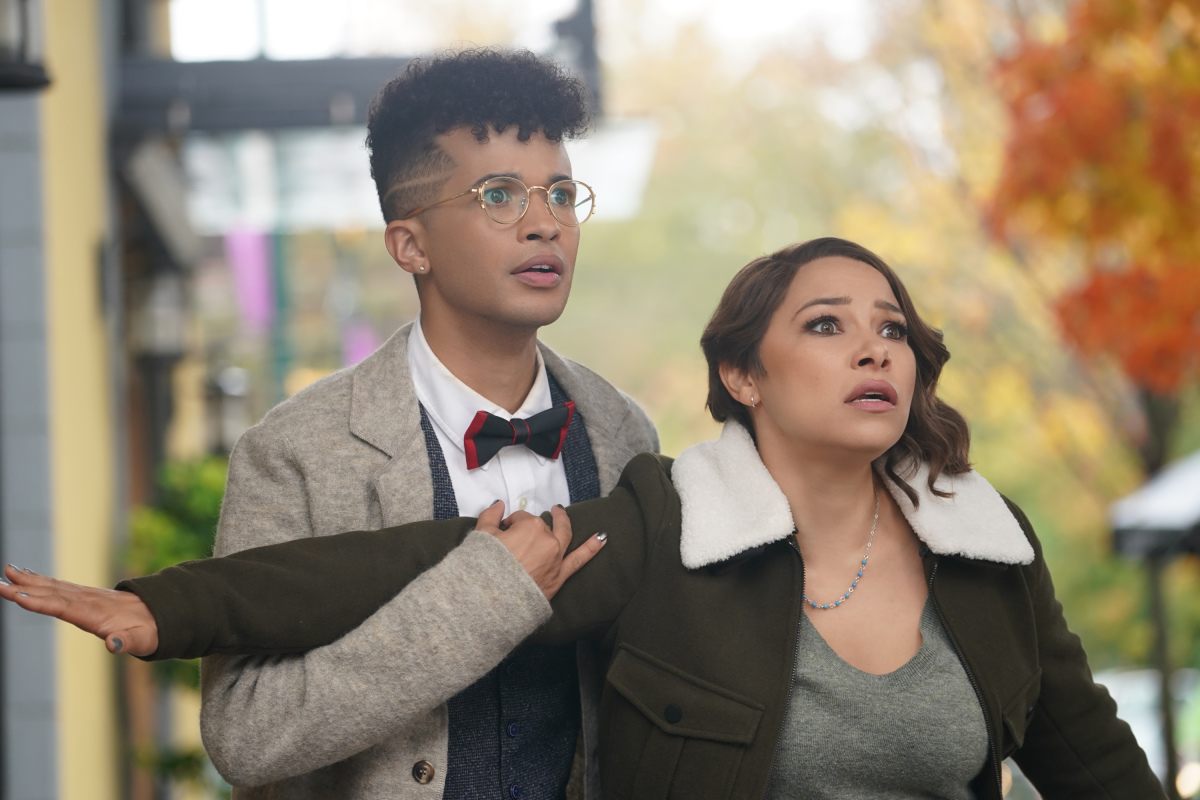 According to Kennedy, "Impulsive Excessive Disorder" shows us a Bart and Nora who are growing up and coming into their own together.
"I think there are definitely moments when Nora wants to strangle Bart or at the very least keep a leash on him. I think that he causes her a tremendous amount of anxiety," Kennedy laughs. "But they believe in each other and they respect each other. And I think, compared to the first episode where we appeared together, Bart is earning his stripes, and Nora's starting to see him as more and more of an adult."
Though much of the episode involves both Bart and Nora's feelings about trying to fix the mistakes they've made in the timeline, "Impulsive Excessive Disorder" does a wonderful job of highlighting how intrinsically different their heroes' journeys are than their father's was, simply because they have each other to lean on.
"They're really lucky to have each other," Kennedy, says. "They definitely have this support of each other, which I think is huge. So different than what Barry would have gone through. I mean, they have a family of superheroes. I think that's pretty tremendous."
Because despite the fact that Barry now has a deep bench of family members and Team Flash friends, when he first started running, he was largely on his own.
"Barry didn't have any brothers or sisters. So we wanted to explore a completely different dynamic with the next generation of speedsters," Wallace says. "But also, it's personal: A lot of the stories in The Flash come from my own stories of my life and my family. [And] I remember when I first pitched it in the room, I said, 'This is going to be like me and my sister and the way we bicker, even though we love each other, even though sometimes we can't stand each other, but we really do love each other.' And I felt that was a dynamic I hadn't seen explored in superhero territory. So that's really what's feeding into the inner journey of their story."
Source: Den of Geek
5.9k Share this