Share this @internewscast.com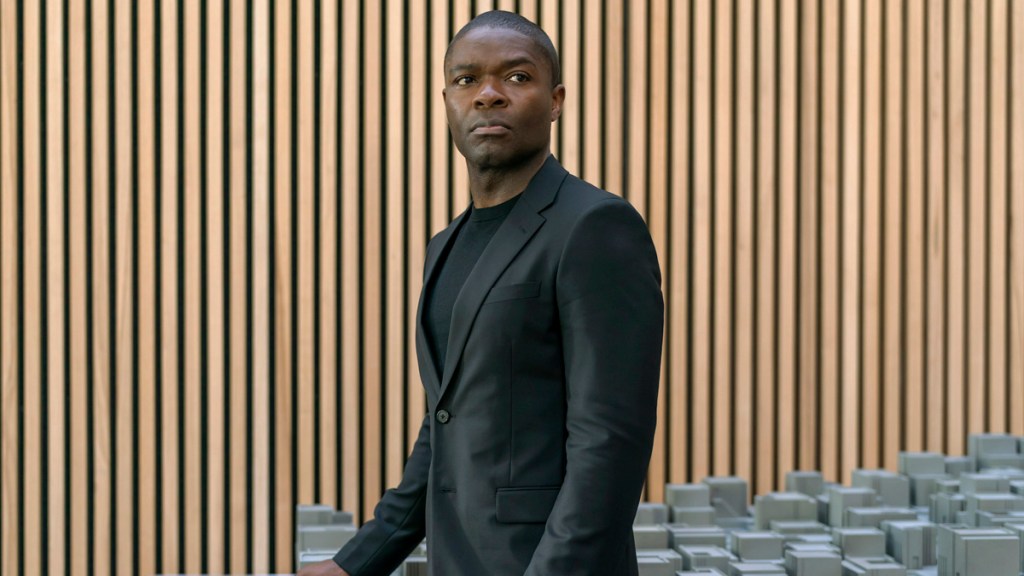 While Edward's every move with Emma and her successor Jane (Gugu Mbatha-Raw) in his scarily pristine property screamed 'NOPE' – in the JP Delaney-written book, he takes them to a restaurant that serves live seafood. A still-flapping fish and squirming new-born shrimp. I ask you – Simon seemed like the safe option. Emma and Jane's therapist warned them about the control freak stuck in a cycle of repetition compulsion, but said not a word about the flowers-and-pining guy waiting around for a second chance. All the better for a thriller to surprise an audience with. The Girl Before's Simon revelation though, is more than just a twist– it's instructive. It teaches that men who kill women aren't larger-than-life villains bedecked in red flags. They can be ordinary. They can be nice guys.
In The Girl Before's finale, Emma and Jane's timelines play out side by side as Simon is revealed to be Emma's killer. Abandoned by Edward, traumatised from her sexual assault by Saul and the burglary, and threatened by Ray Nelson and his associates, Emma turned to Simon for support. He'd engineered things to make Emma need him, using a replacement bracelet to enter the house and graffiti it to scare her. He fought off an attack by Ray Nelson in the middle of the night, which he could do because he was the one secretly sleeping in the service cupboard, which he'd dressed to make it look like Emma was hiding from Edward there, scratching the word 'Help' into the wall.
As the night of Emma's death plays out, years later, a pregnant-by-Edward Jane welcomes Simon over for dinner. He brings flowers and talks about how much he loved Emma. He was planning a big flash mob-style proposal. "She would definitely have said yes with all those people watching," he tells Jane, which rings a that's-a-weirdly-manipulative-way-to-put-it alarm bell in the viewer's mind.
That alarm bells prompts viewers to remember Emma telling Simon that she felt trapped in their relationship, that it was suffocating for him to put her on a pedestal. We remember him calling her a supermodel and repeatedly telling her she was perfect. We remember the jokey 'Best Girlfriend Ever' mug he unpacked when they moved into One Folgate Street. We remember his response to learning that she'd been raped – insecurity that she hadn't felt able to tell him rather than concern for her. We remember the fact that he couldn't perform sexually after he knew about her assault, because the idea of her rapist put him off. And then there were the obsessive phone calls, flowers and refusal to accept her decision on their relationship. And there was Emma telling her therapist that Simon seeing himself as her protective hero started long before the burglary from which he fantasised about rescuing her. And the fact that Simon's best friend Saul was a rapist. And the 'test' Simon set for Emma to prove her loyalty, when he propositioned her by text posing as Edward…
All of those 'ands' add up to an insecure character who idealised Emma and didn't treat her as a person in her own right, only as a perfect prize to boost his ego. When she told him how he felt, he wouldn't credit it, only telling her she was vulnerable because of her assault. Her mind had been poisoned, said Simon, not entertaining the possibility that she knew what she wanted and it wasn't him. How different is that really, asks The Girl Before, from Edward Monkton's obsessive perfectionism and inability to accept that Emma and Jane as people rather than prop-replacements for his dead wife? Simon may not have come with all of Edward's red flags, but in the end, he was just as dangerous.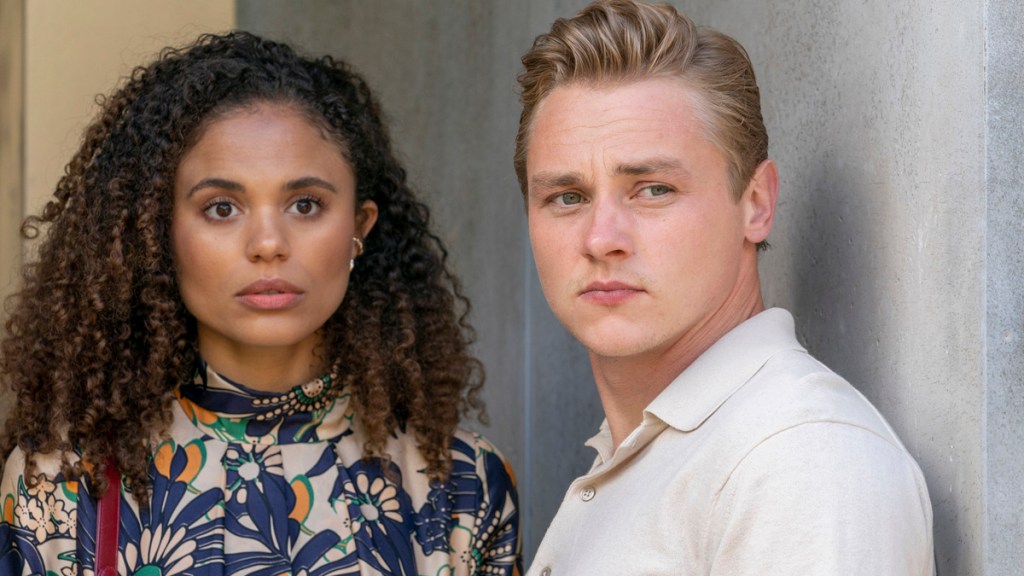 Simon's misogyny erupts in the finale after Jane realises what he is, and runs to hide in the service cupboard. "You're a good liar, aren't you? Just like every woman I've ever fucking met," he shouts. "Really, you're the ones with all the fucking power." That comment prompts Jane to remember she's in the room with the server, which Simon had pre-emptively used to turn off the house's cameras, just as he did on the night he killed Emma. Jane uses the controls against Simon, turning off the lights and blasting Joy Division's 'Love Will Tear Us Apart' (nothing's too on-the-nose for this high-contrast thriller) to distract him while she tries to escape. As he prepares to burn down the house, she runs out, they fight, she hits him with her pearl necklace and he fallsdown the stairs just like Emma, dying instantly on the ground floor. Poetic justice.
Source: Den of Geek
Share this @internewscast.com