5.9k Share this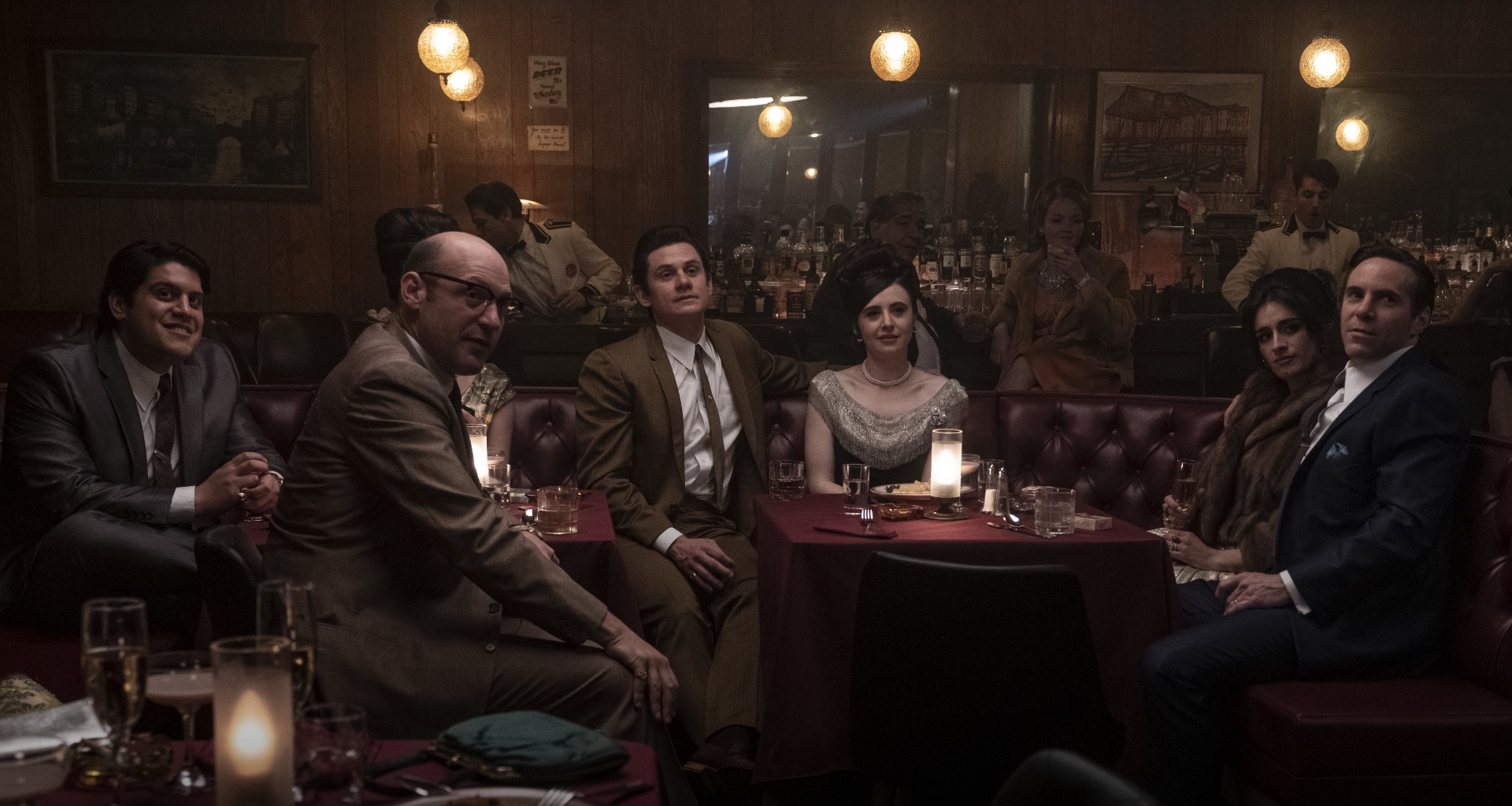 It's hard to walk in an old gangster's shoes, even if they are patent leather, but it helps if you have the OG's custom tailored, classic wide collar mustard-yellow coat. Front-buttoned, with wool blend material, soft inner viscose lining, long sleeves, and open hem cuffs, it is stylish and smart, though not blood resistant. Billy Magnussen is too young for gray wingtips in his hair, but he's just the right age to flip from one mob player to another. In The Many Saints of Newark, the prequel to David Chase's influential TV series The Sopranos, Magnussen plays a young Paulie "Walnuts" Gualtieri, a fan favorite played almost inimitably by Tony Sirico.
Sirico was a real mobster before he went into acting, even did a semester in prison. He brought a street-wise authenticity into the role, which is now lodged in Sopranos fans' consciousness like a bullet in the back of the head. Magnussen's Paulie has an extremely memorable introduction in the film, but it's not in the skull, and it's messier than a .22. Let's just say, you should wear denim coveralls when rotating tires.
Paulie Gualtieri, along with Silvio Dante (John Magaro), are part of Dickie Moltisanti's (Alessandro Nivola) crew in The Many Saints of Newark. The younger versions of series regulars don't get a lot of screen time in the film. Big Pussy (Samson Moeakiola) is only really there to show us how he got his name. Directed by Alan Taylor, the movie hits some of the historic moments referenced in the series. It doesn't tackle Dickie's feud with Jilly Ruffalo. While an eye gouging scene could have been fun, Paulie's assist in the new film earn him his gangster film button.
In a sit down with Den of Geek, Magnussen, who is also featured in Cary Fukunaga's James Bond film, No Time to Die, talked about keeping it real, while playing it tough.
Source: Den of Geek
5.9k Share this