5.9k Share this
You can hear this new version of Smith once again dead-naming Neo, calling him "Mr. Anderson" with so much hatred on his face. We see him pull out a pistol and take a shot at Neo, a moment that likely connects to a scene from the first trailer where we see Reeves kneeling before a gun pointed at his head. How is this going to play out?!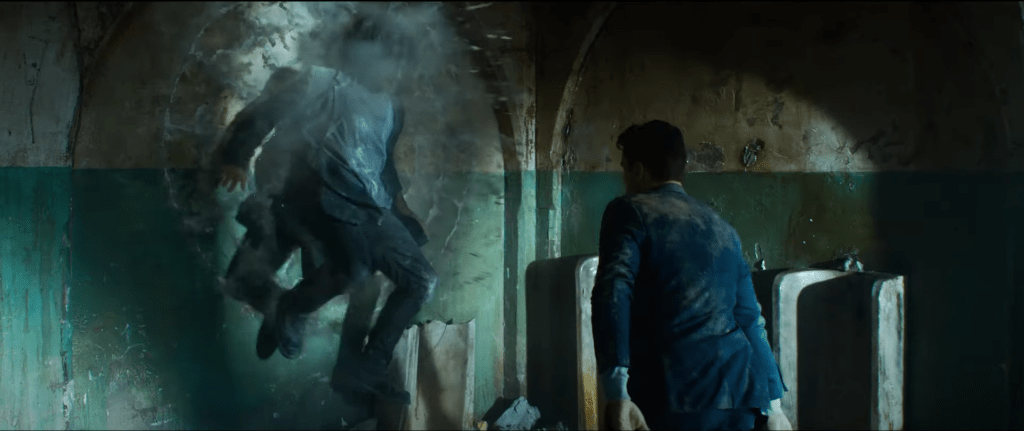 We know Neo's fight with Groff won't be isolated to a single executive's office. They'll also fight in what looks like a dilapidated bathroom that evokes not only their very first battle in the city's subway system but also Morpheus' sacrifice in the second act of The Matrix. There too the captain of the Nebuchadnezzar gets his ass kicked by Smith in an old bathroom. But we know from the final moment in this trailer that Neo can still hold his own, declaring to Groff that he still knows kung fu. Here are your member berries, aren't they delicious?
But as we've learned throughout The Matrix saga, not all is always as it seems. Is it possible that the Groff scenes in the trailer are just a misdirection? After all, the Groff/Smith connection does seem oh so obvious, while so many of the other loops are far more mysterious. What if Smith is actually wearing a completely different face?
For months, fans have been asking what the hell is going on with Abdul-Mateen's Morpheus. How can Morpheus be so young again when Neo, Trinity, Niobe, and the Merovingian have all aged both in and outside the Matrix? Well, is it possible that's not really Morpheus at all but someone else wearing a familiar face to trick the good guys?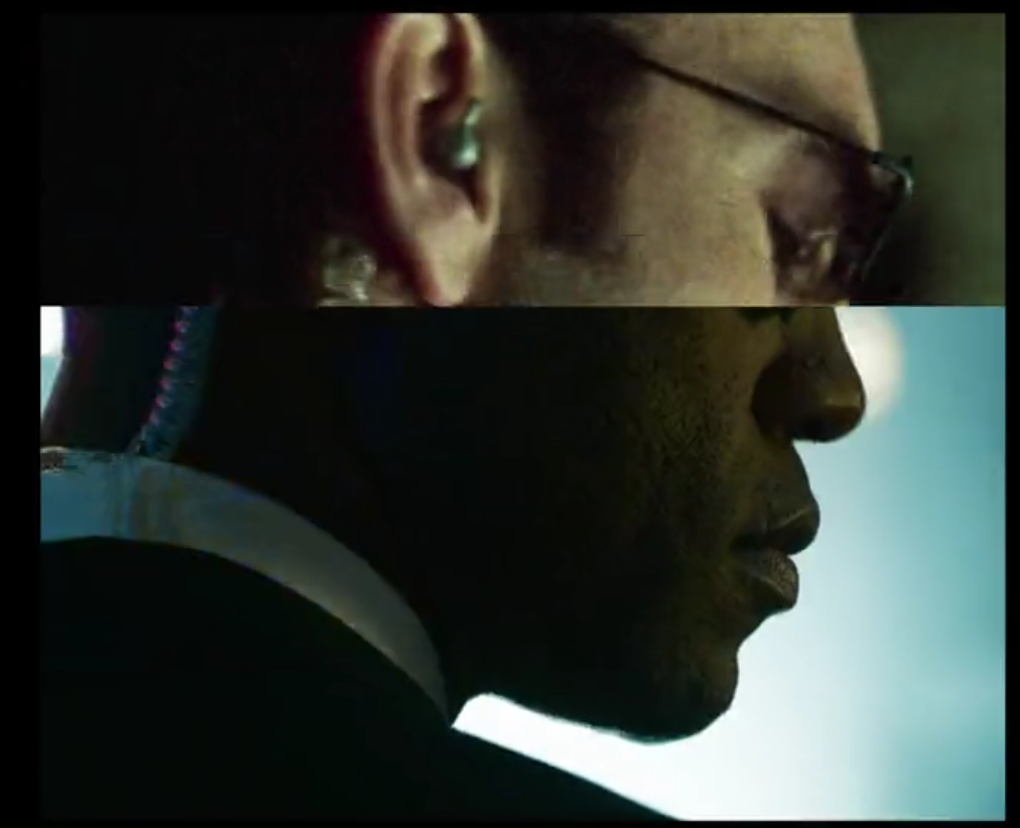 In a previous teaser also themed around the concept of deja vu, The Matrix Resurrections offers a very intriguing possibility. At one point, as Trinity warns Neo about the danger of deja vus in the teaser, Weaving's face slowly transforms into Abdul-Mateen's, whose Morpheus is also wearing a very familiar get-up…
We first saw Morpheus dressed as an agent in the first trailer. He can be seen running down a hallway with Bugs as other agents chase after them. It was easy to assume then that this was somehow Morpheus in disguise, pretending to be an agent in order to infiltrate some enemy holdout or other. But the aforementioned teaser suggests that the rabbit hole goes much deeper than that.
Source: Den of Geek
5.9k Share this