Barb and Star Go To Vista Del Mar (2021)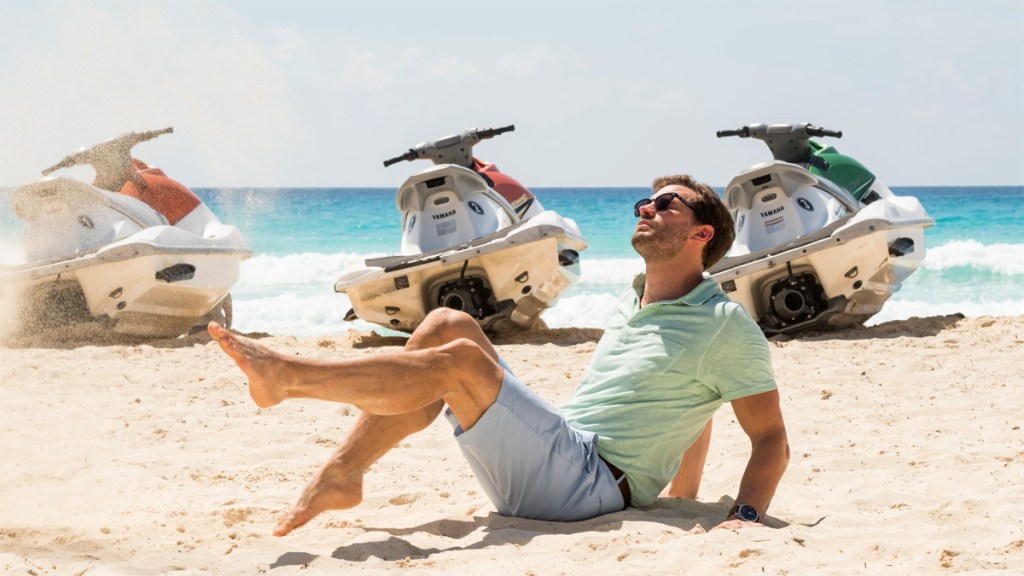 Serial killer, army commandant, S&M billionaire… we could be forgiven for thinking that Dornan's roles tended towards the humourless, but here comes Barb and Star Go To Vista Del Mar to prove us wrong. Written by and starring Bridesmaids' Kristen Wiig and Annie Mumolo, the bonkers comedy tells the story of two Nebraska women who get tangled up in a super-villain revenge plot while on a resort holiday in Florida. Dornan plays Edgar, love interest to Star (Wiig) and henchman to the villainous Sharon Fisherman (Wiig in a wig). It's daft, absurd fun and features Dornan pouring his heart out to various seagulls in this instant classic pop ballad. It's available to stream on Hulu in the US and Disney Plus in the UK.
Death and Nightingales (2018)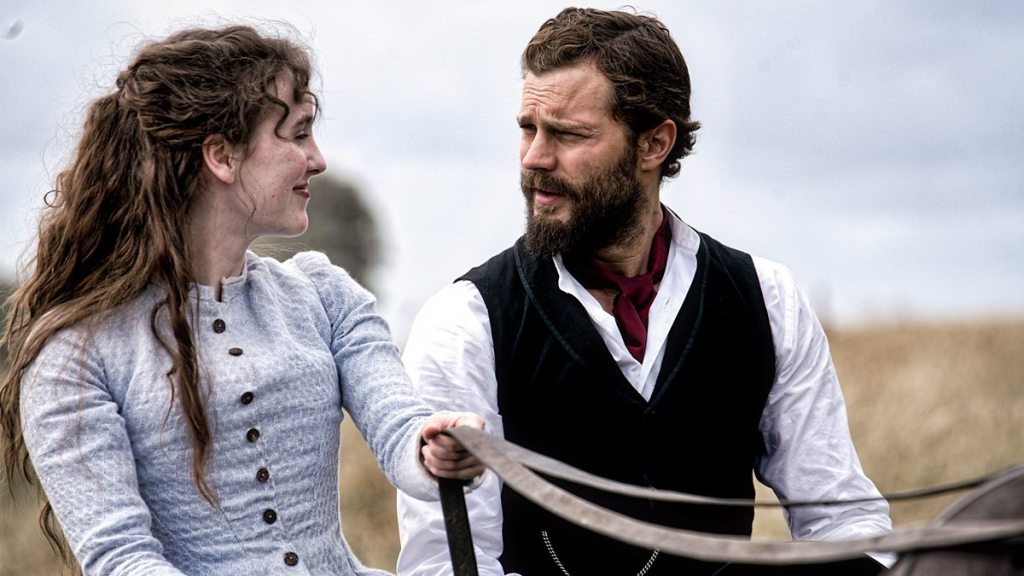 Back to serious Dornan. This three-part BBC drama currently available to buy on Amazon Prime Video was adapted by The Fall's Allan Cubitt from the acclaimed 1992 Irish novel by Eugene McCabe. Set in Ireland in the 1880s, it's the story of Beth Winters (played by The Nevers' Ann Skelly), step-daughter of a staunch Protestant, and pregnant by Catholic rebel Liam Ward. It's a dark period drama that explores religious division in Irish history, with strong performances from Skelly, Dornan and co-star Matthew Rhys.
Once Upon a Time (2011 – 2013)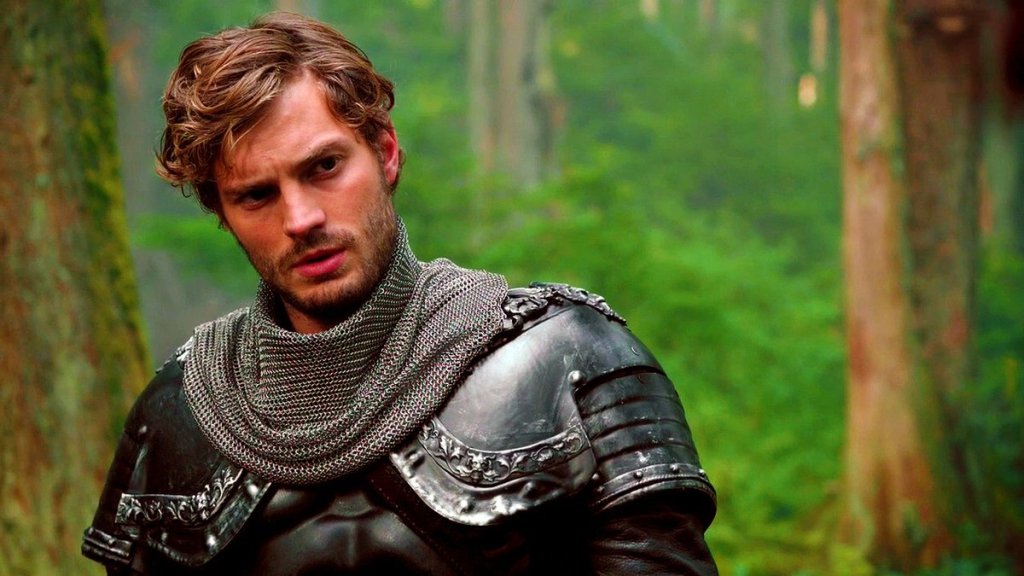 ABC fantasy Once Upon a Time offers some escapist fun for Dornan fans, if not for his character whose storyline saw him under the control of evil queen Regina. Season one cast the actor as modern-day sheriff Graham Humbert, whose fairy tale counterpart was Snow White's Huntsman – a brutal recluse raised by wolves who fell under Regina's spell. Think romance, fight-scenes, forest backdrops and ultimately, tragedy. The long-running series is available to stream on Hulu in the US and Disney Plus UK.
Belfast (2021)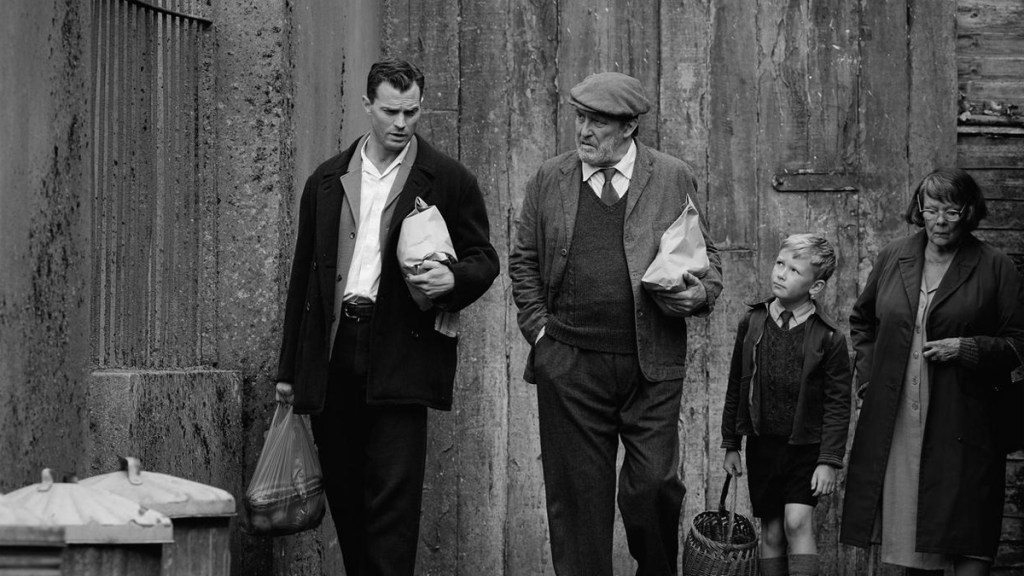 Kenneth Branagh's semi-autobiographical comedy-drama stages the director's childhood memories of 1960s Belfast, amid a backdrop of first love, community mistrust and religious division. Jamie Dornan stars opposite Outlander's Catriona Balfe as the Irish protestant parents of young Buddy, played by newcomer Jude Hill. The film came out in cinemas in November 2021, and has already been nominated for and won several awards, as well as being talked about as a potential Oscar nominee. See Dornan use those pipes in this clip of his character serenading his girl with pop hit 'Everlasting Love'.
See also: A Private War (2018) in which Dornan plays Liverpudlian war photographer Paul Conroy opposite Rosamund Pike as American journalist Marie Colvin, plus a short early role in Sofia Coppola's 2006 film Marie Antoinette playing Count Axel von Fersen, the young Swedish lover of Kirsten Dunst's French queen.
The Tourist is available now to stream in full on BBC iPlayer.
Source: Den of Geek