5.9k Share this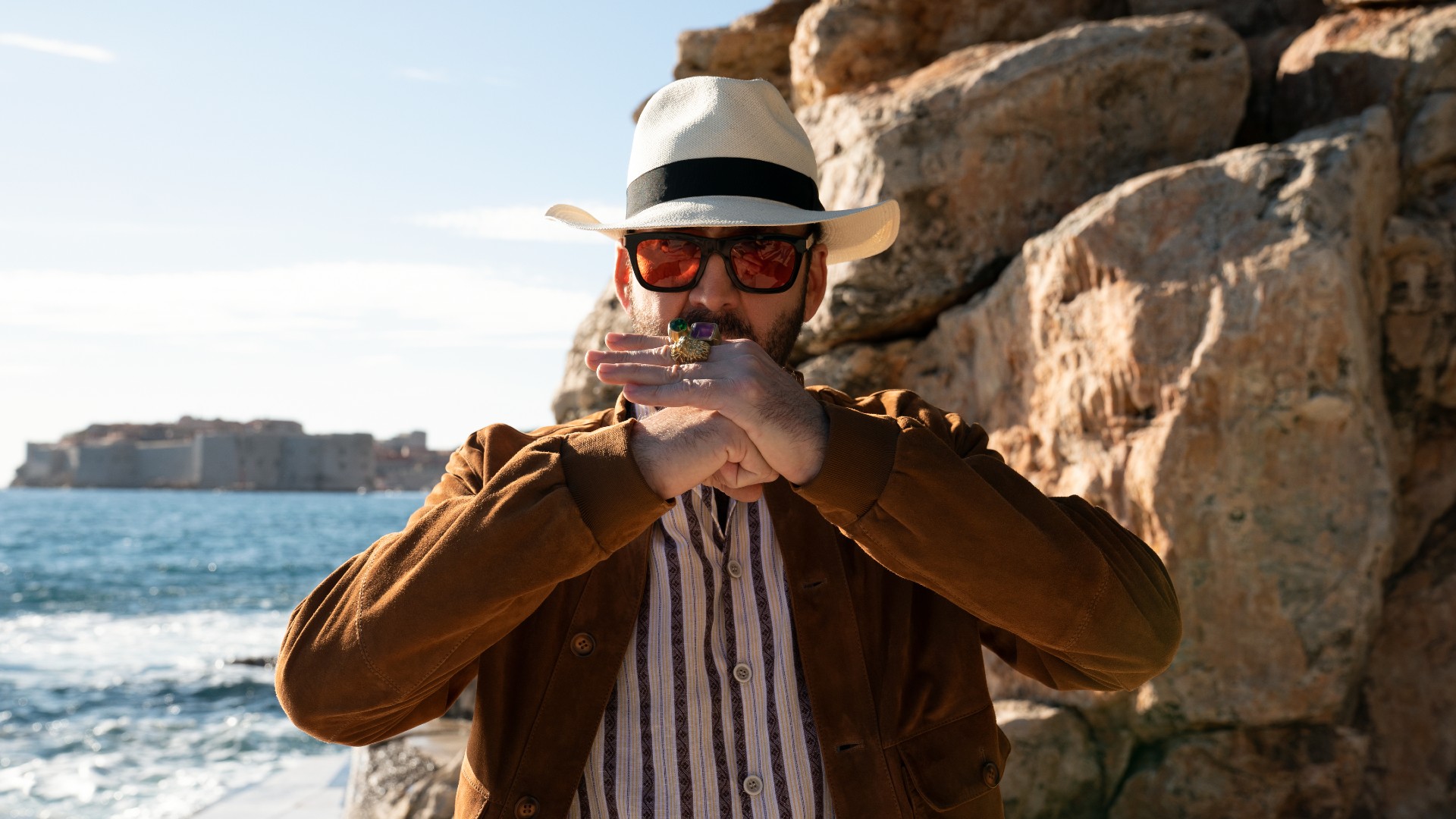 If The Unbearable Weight of Massive Talent is a mid-career eulogy for Cage, it's definitely one delivered at a raucous Irish wake with the actor still very much alive. The film's most endearing quality is an unpretentious and overwhelming love for the performer and his multi-decade career of bold decision-making. Gormican, who directs the film and co-wrote it alongside Kevin Etten, has acknowledged that there was no Plan B actor should Cage have turned down the project (which he apparently did several times before Gormican delivered him an impassioned letter).
The concept would likely work just fine if, say, Liam Neeson or Samuel L. Jackson were cast as themselves and played opposite Pascal's fanboy character, but it would be missing a sincere passion that's hard to duplicate. The Unbearable Weight of Massive Talent is dotted with little nods, Easter eggs, and references to Cage's previous work, which ultimately creates a fairly warm and inviting experience.
It also helps that The Unbearable Weight of Massive Talent is genuinely funny. The film does occasionally indulge in that Nic Cage Extended Universe-style callback humor a bit too much here and there. But when crafting its own big comedic set pieces, it shines. Cage and Pascal's chemistry is impeccable with the two actors very clearly jazzed to be in each other's presence. Pascal, in particular, is a delight. The tongue-in-cheek title of the movie could just as easily refer to Pascal and his sunny career prospects. Between this and his television work on shows like Game of Thrones and The Mandalorian, there are few other actors that can as easily engage with an audience as Pascal right now.
The movie also makes some space for two fun cameos, one near the beginning that should delight indie movie and comedy fans, and one near the end that should delight everyone else.
Despite all the good vibes generated from its Cage Party premise, The Unbearable Weight of Massive Talent falls short in some meaningful areas. For one, the movie's attention to detail is frustratingly slight, even for a breezy comedy. Important events frequently occur offscreen and several characters' arcs are never really concluded. The action portion of the film also really lags behind the comedy. A couple of mostly inert car chases is all that the modestly budgeted feature can muster and they mostly just serve to slow the jokes down.
Still, it's hard not to be won over by Massive Talent's pure love for its central massive talent. Hollywood has mostly resisted the novelty of actors-playing-themselves projects, and it's never been entirely clear to me why. When deployed correctly like with Neil Patrick Harris (who plays Cage's agent in this incidentally) in Harold and Kumar, or the Seth Rogen bunch in This is the End, it can be a real treat.
Source: Den of Geek
5.9k Share this