Share this @internewscast.com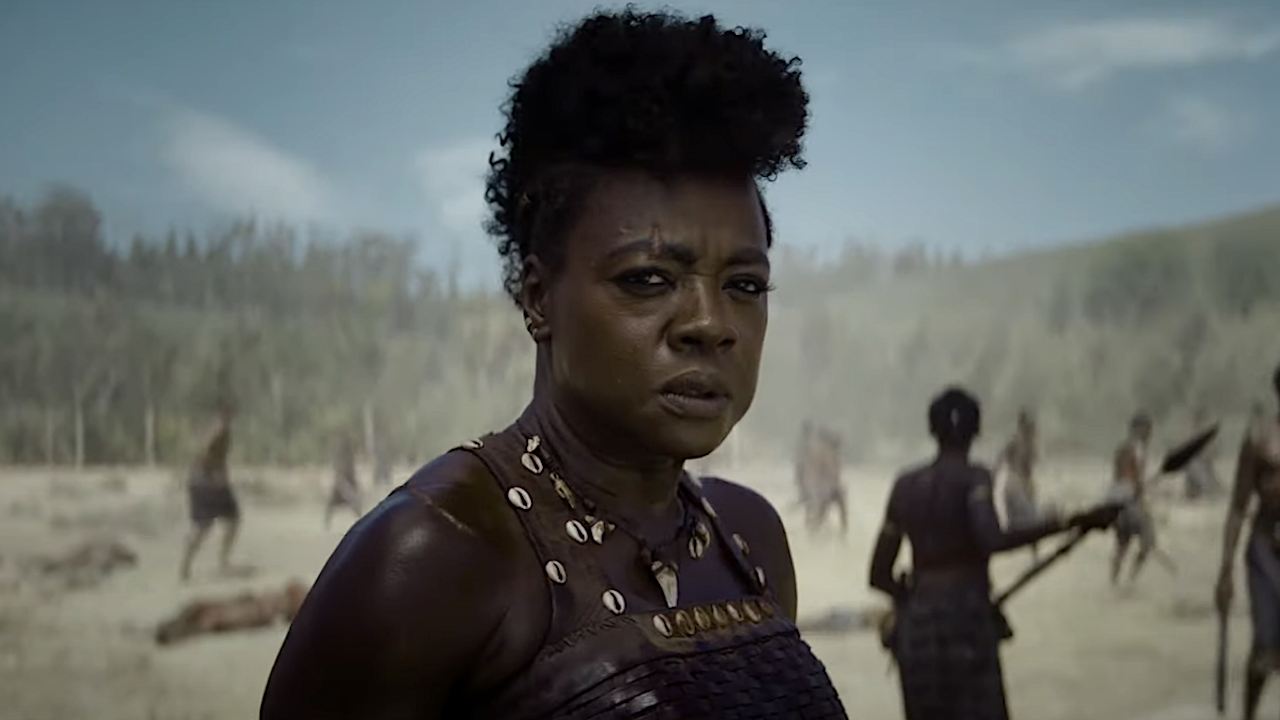 Viola Davis is many things.Oscar winner. Dramatic powerhouse. And Amanda freaking Waller in the DC Cinematic Universe. We had a great time ranking Viola Davis' best performances. But we admit that few would confuse the 56-year-old Davis as a badass physical warrior ready to take down opponents as the chosen weapon of an African tribe. That will teach us for ever doubting this woman's ability. Viola Davis will play The Woman King in a warrior epic directed by Gina Prince-Bythewood, and the first trailer just arrived with one mission: to kick your ass towards the back of the room. Strap in. 
Remind me never to declare war on any African state that is protected by these women. And these warriors actually did exist, as Gina Prince-Bythewood's upcoming action-drama The Woman King is based on actual soldiers of Dahomey Amazons who fought on behalf of the Kingdom of Dahomey, a West African kingdom that was located where the current country of the Republic of Benin can be found. Davis will play the army's leader, Nanisca, who is ordered by King Ghezo (John Boyega) to defend their land against colonizers. 
The story of how this movie came together is pretty special, in and of itself. Former actress turned producer Maria Bello, widely known for her recent run on the hit show NCIS, had the concept for this story tucked away, and pitched it to Viola Davis while presenting her an award during the Women Making History Awards at the Skirball Cultural Center's National Women's History Museum in Los Angeles. The audience witnessing the pitch apparently went wild for the idea of Davis leading the charge of African women warriors in an action-heavy epic. And with that, The Woman King was underway.
The next smart move that The Woman King was bringing on board director Gina Prince-Bythewood, who is coming off of the action-heavy The Old Guard for Netflix. That film also leaned heavily on an actress who is very familiar with bone-crunching fights and action setpieces, and that's Charlize Theron. Their collaboration was one of the reasons why The Old Guard broke streaming records on Netflix back when it dropped, and also why The Old Guard 2 is in development. Here's what we know about that Netflix sequel so far.
Sony Pictures is hoping that lightning can strike the same spot twice, with Viola Davis and Gina Prince-Bythewood recounting the true story of recruitment and training of The King's Guard. Sure, the trailer relies on screenplay cliches such as, "Some things are worth fighting for." But then it showcases Viola Davis, Lashana Lynch, Sheila Atim, and Jayme Lawson destroying anything that stands in their away, I'm willing to allow a few inspirational quotes to stitch the action together!
I expect The Woman King to appear on the fall film festival circuit, where (if well received) it will begin to position itself for an awards run for Viola Davis, perhaps her co-stars, and maybe a Director/Picture pitch. We'll know more about the kind of movie we are in store for when The Woman King opens on September 16. In the meantime, stay up to date with all of the Upcoming 2022 Movies by using our handy calendar.  
Share this @internewscast.com