5.9k Share this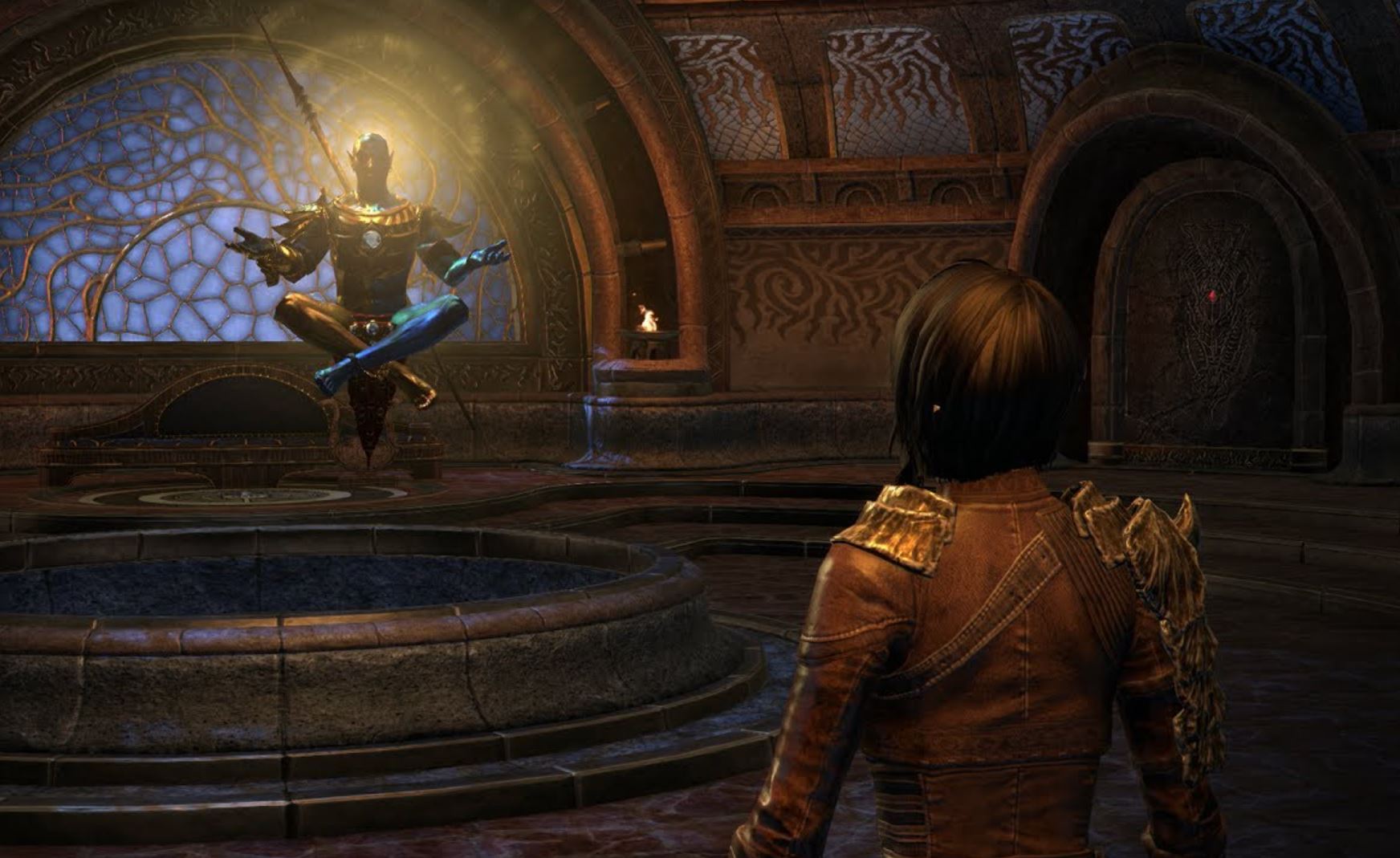 It should also be said that both Vivec and Kirkbride are both trolls in their own way. There are certain parts of the Sermons that were clearly designed to throw you off the track or even mess with your mind. Some pieces of information contradict other pieces of information, some lies are presented as truths, and, much like Grampa Simpson, some stories seemingly go nowhere.
However, it's disingenuous to suggest that The 36 Lessons were written just to mess with everyone. In fact, the reason Morrowind fans are so obsessed with the texts all these years later is the fact that they hold the key to properly understanding the game's complex universe.
The 36 Lessons of Vivec Offer a Blend of Autobiographical Stories, Historical Recaps, Poems, Hidden Messages, and Erotic Adventures
I'll gladly sell you a bridge if you think I or anyone else can offer a definitive explanation of the "meaning" of The 36 Lessons of Vivec or even why they were really written (at least from a lore perspective). However, there are a few definitive themes that run throughout most of the Sermons.
First off, The 36 Lessons of Vivec almost certainly tell most of Vivec's life story. Throughout the sermons are a series of anecdotes, lessons, and fables that can be strung together in a way that allows you to form a rough timeline of many of the major events of Vivec's life.
What's very important to remember, though, is that you're reading a story about Vivec's life as written by Vivec. While it's usually a smart bet to consider anyone telling their life's story to be some kind of unreliable narrator, it's especially important to keep that advice in mind in this instance. At best, Vivec may be misremembering the events of their own life or failing to present those events in a way that can be easily understood. At worst, they're lying for their own amusement or simply trying to hide certain pieces of information.
Along those same lines, The 36 Lessons of Vivec actually offer a pretty extensive history of Morrowind and other realms. Little of that information is presented directly, but there is quite a lot of history to be found in the Sermons' various stories. Again, you can't take all of that historical information at face value, but that information is still there for those with the patience and interest required to look for it.
Source: Den of Geek
5.9k Share this